by Chris Feeny • @iubase17 • Mar 7
Coach Mercer made a radio appearance with Greg Murray Wednesday morning on Hoosier Country 105.1 FM.
Greg Murray started by asking Coach Mercer how he was feeling about where the team was 3 weeks
into the season.
Coach Mercer : "We are a much better team today than we were a week ago, and that was the message that we talked about after the game on Sunday. I realize that you hate to lose that game on Sunday, but the reality of it is, that game was lost earlier in the week. And although we've improved tremendously, our inability to execute, inability to finish innings, to execute some pitches, to make some plays, and to not take care of the ball hurt us. Where you really should have been able to score more and hold guys more and have a bigger lead so we didn't have to use our primary bullpen arms more. So now those primary guys are throwing 3 or 4 times in a week. And while their stuff may have been as good, that's still a lot to ask. It's a big toll on guys, it's an emotional toll. All those innings are are really high intensity or high leverage innings and pitches they're throwing.
So, it's a lot to learn from, but mainly we really improved throughout the week and we look much more like we looked in the fall and the early winter. We obviously weren't as good the first couple of weekends, but it's to be expected as you go through it with a new coaching staff and with was some serious injuries. Some new guys are in there for every day players, so you are going to have some of the ebb and flow, but what I was excited about was our ability to make adjustments throughout the week and the improvements are showing."
Greg also asked what Coach Mercer has been the most impressed with so far on the young season.
Coach Mercer : "I would say that the two things I've been the most impressed with are the pitching and then secondarily is our growth in the last couple of weeks. There's no growth without adversity, so that is a good thing to have. Glad to see our guys really start to trust each
other, trust their work, trust the approaches and trust what we've implemented here and that it's starting to show and pay dividends like it has."
Greg Murray : What about playing in Seattle this weekend at the home of the Mariners ?
Coach Mercer : "I felt like it was something we couldn't pass up when it came up earlier this year. I think it could be a once in a lifetime opportunity for our student athletes to get to go experience playing the defending National Champion and another team from the College World Series, for us to really challenge ourselves and push ourselves and also give these guys a great experience and hope to make memories that they remember forever. So, very excited about it."
You can listen to the interview in its entirety here. It runs about 5 minutes.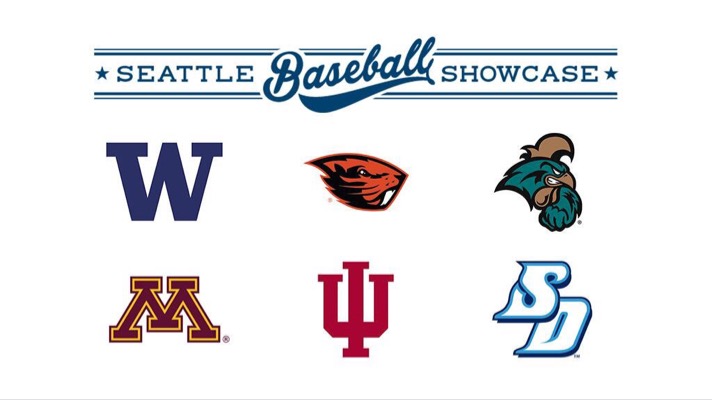 As Hoosier Baseball prepares for The Seattle Baseball Showcase, you can check out Max Heath's Weekend Preview and Cassady Palmer's Inside The Numbers for this week. Finally, here is the most recent episode of Talking Hoosier Baseball.