Hoosier Baseball vs San Diego Torreros 2pm
Cassady Palmer's Game One Recap
Carl James' Game Two Recap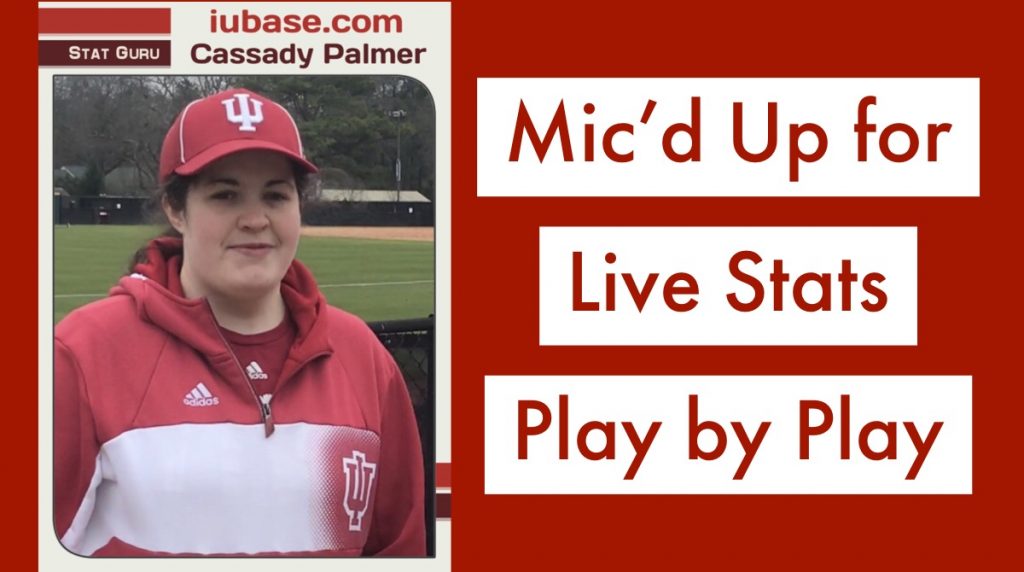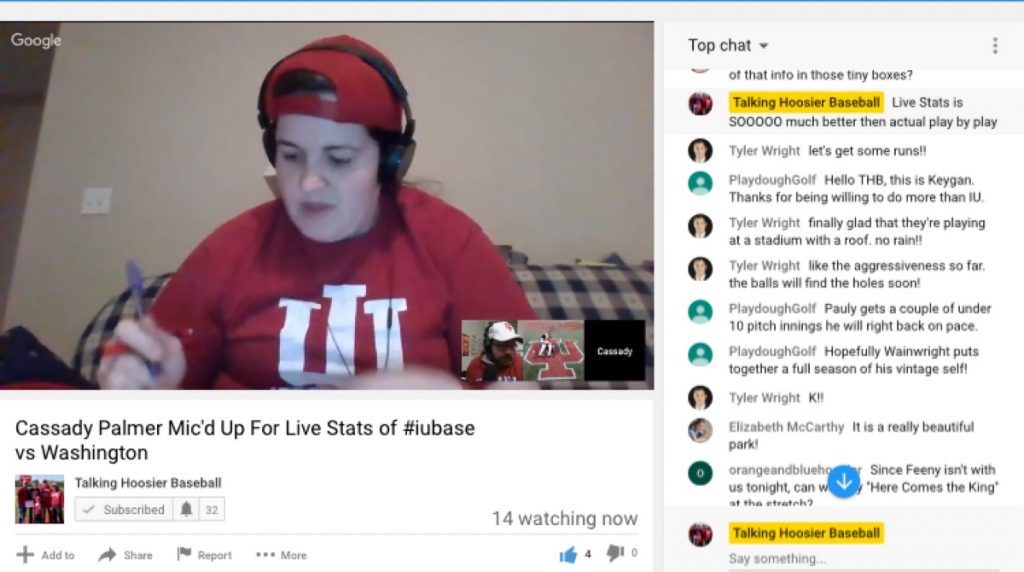 Be
Join Cassady Palmer's Live Stats Play by Play. The Cass Cast includes a relay of the Live Stats because there is no play by play provided by either University. Friday night went very well so she's at it again. You can also use the Chat to participate and or ask questions. You can access the Cass Cast using this link at approx 2pm.
Below is Max Heath's series Preview including Game Notes
After taking two of three in Conway, SC, the Hoosiers look to continue their success with a daunting slate of games in Seattle, Washington.
The Hoosiers were a half inning shy of a perfect weekend, which will likely leave the group hungry to get back on the field. This time they'll be on the west coast playing in the newly named T-Mobile park, home to MLB's Seattle Mariners.
The Hoosiers saw solid competition last week, but this week is a whole new beast. Indiana's weekend opponents have a combined record of 27-7, which is extremely impressive considering Indiana's club already has five losses. Jeff Mercer's squad has an excellent opportunity to add to their postseason resume and could help their RPI considerably before they enter into conference play later this month.
Hoosier Baseball Weekend Schedule
Game 1: Friday, March 8
Indiana vs. Washington
10 pm ET
Game 2: Saturday, March 9
Indiana vs. Oregon State
6 pm ET
Game 3: Sunday, March 10
Indiana vs. San Diego
2 pm ET
Full Tournament Schedule
Pacific Times Listed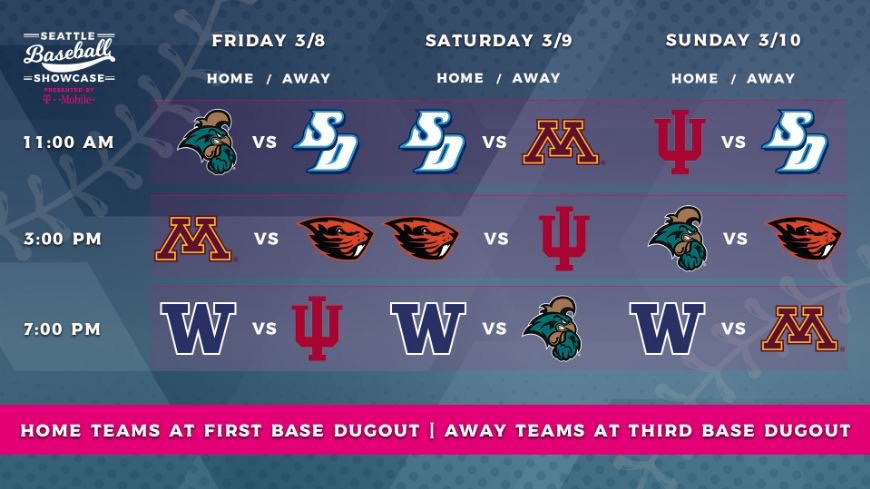 Washington Huskies (8-2)
The Huskies were featured in the College World Series in 2018 after sweeping their regional with two wins over Connecticut and a win over Coastal Carolina, two teams that IU played last weekend. Washington finished the year with a 35-26 record and after a two back to back losses upon their arrival in Omaha. The Huskies aren't the seam team they were last year, but they haven't fallen off. They currently are sitting on a seven game winning streak after losing two to a respectable UC Irvine team in California. Washington owns a .300 team batting average and holds a 3.00 team ERA. The Huskies have some arms that could give Hoosier bats a hard time and plenty of big bats to support their hurlers.
-Stevie Emanuels is their star out of the pen with 6 appearances, 9.2 innings, and a 0.93 ERA. He has given up three hits, three walks while striking out 13.
-Nick Kahle is their big bat with a .444 average, 12 hits, 2 homeruns, and 14 RBI's. The junior catcher owns a .575 on base percentage and will be a tough out for Indiana.
-Sophomore outfielder Braiden Ward is only listed at 5-foot-10, 145 pounds, but he is second on the team with a .419 average and 14 runs scored. The Hoosiers are going to have to keep him off the bases as much as possible as he is 11-12 on stolen bases this year.
Oregon State Beavers (10-1) *Defending National Champions
Oregon State is ranked fourth in the country according to d1baseball.com and will likely be Indiana's toughest opponent all year. After all, they did just win the College World Series last season. The Beavers are coming off of their first loss of the 2019 season in a 2-0 loss against West Virginia. With that being the third game of a three-game series with West Virginia, that loss carries less weight and really could be ignored. They might've lost a few players to the Draft, but this team is still loaded. Opponents are batting .184 against their staff and they have one of the best bullpens in the nation. Not to mention that this lineup is jam packed with dangerous hitters.
-Junior catcher Adley Rutschman was the biggest returning piece for the Beavers. He won the Most Outstanding Player award in the College World Series last year and is picking up right where he left off. Rutschman is hitting .343 with five home runs and 12 RBI's. This kid can rake.
-They also have a pair of guys with 15 hits each in this young season. Sophomore outfielder Alex McGarry is hitting .429 with 12 RBI's and junior infielder Philip Beau is swinging a .349 average with a team best 14 RBI's. Both of these guys will be tough to keep off the bases.
-Brandon Eisert is the player to watch out of the pen for Oregon State. He has given up six hits in 11.0 innings and hasn't allowed a run. With an early total of four wins, they use him in close games, and he has proven himself as a guy that can handle the pressure.
San Diego Toreros (9-4)
The Toreros finished 23-32 last year including losing 3 out of four at home to Indiana. In 2019, San Diego has two home losses to a mediocre Utah team and a talented Oklahoma team. Their worst loss of the year however was at the hands of former Hoosier skipper, Tracy Smith, and his Arizona State team with a 12-2 final score. They're hitting .293 as a team and hold a team ERA of 3.55. With just three home runs this year, they aren't the flashiest offense, but the Toreros are averaging 6.6 runs per game and that's more than enough to do the job. They are probably the weakest opponent that Indiana will see all weekend, but they are not to be taken lightly. They did just beat their last opponent 31-3.
-Senior Reyes Ripken will be the bat to watch in San Diego's lineup. Ripken is hitting for a .333 average with two doubles, two triples, and a team best 10 RBI's.
-Sophomore Shane McGuire leads the team in batting average with a .395 line as well as on-base percentage with a .558 mark.
On the Air .
Friday – as of now there is no play by play audio or video being provided by either University
Saturday – Oregon State is providing an audio play by play link
Sunday – as of now there is no play by play audio or video being provided by either University.
Team Rosters / Team Stats
Indiana
Washington
Oregon State
San Diego
There will be a pregame meet up hosted by the IUAA Seattle Chapter before Saturday's game
Ticket Details and Series Preview info discussed on the most recent episode of Talking Hoosier Baseball