by Cassady Palmer • @crpalmer0627 • Mar 8/9
Photo by Scott Manning
With Pauly Milto on the mound, an RBI single from Drew Ashley is all the Hoosiers need to start the weekend with a victory.
The late-night Friday game really started and ended with Milto, who pitched 8 shutout innings, holding onto the no-hitter through 7.2 before giving up a single. In that time, he also struck out 6 batters, including a pair in the 8th inning. Matt Lloyd then took the mound in the 9th inning to earn his first save of the season.
Matt Lloyd strikes out the dangerous Joe Wainhouse to strand the tying run at third, and @IndianaBase beats Washington 1-0. Pauly Milto was the story tonight – just masterful. Took a no-hitter through 7.2 IP. pic.twitter.com/Ig8h8szjUm

— Aaron Fitt (@aaronfitt) March 9, 2019
The pair of Hoosier pitchers limited the number of batters who reached to just four, with only three at-bats with runners in scoring position (two of those at-bats ended in strikeouts). This is a big turnaround from some previous games, where the Indiana pitchers have gotten into trouble but mostly Houdini-ed out of it.
As is obvious from the 1-0 score, the Hoosier offense was not particularly strong, doing just enough to back up Milto and get him the victory. Indiana collected just six hits, only one of which went for extra bases (a leadoff double by Lloyd, who was then stranded there). But in typical Drew Ashley fashion, he made his hit count. With runners on 1st and 2nd with two outs, Ashley sent an 0-2 count into left field to score Cole Barr, who started the 6th inning with a walk. Two-out, two-strike RBI really are the best kind!
Elsewhere in the offense, Matt Gorski and Sam Crail each had a single and Jeremy Houston and Logan Kaletha each drew a walk. In addition to the aforementioned offense, Lloyd also had a single in his first at-bat (he was the only Hoosier with multiple hits), and Barr had a single and another walk (it was the first intentional walk of an Indiana batter so far this season).
On the not-so-good side, the offense did strikeout 12 times, four of those with runners in scoring position. In a game as close as this one, giving up those potential runs can be the difference between a win and a loss. At the same time, however, Washington is a high-strikeout pitching staff, averaging about 11 per game coming into the weekend. If it hadn't been a 1-0 game, the number of strikeouts wouldn't be too concerning against this pitching staff.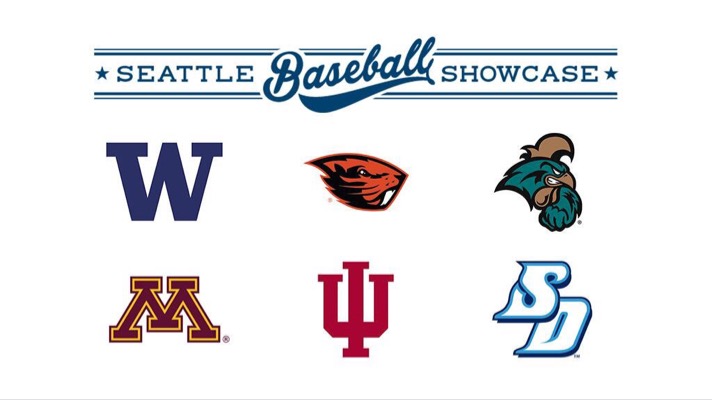 The Hoosiers next take on the reigning College World Series champs in Oregon State. The game should start around 6pm ET tomorrow/today (depending on where you happen to be), although the Friday late night game was bumped about 45 minutes, turning it into a really late game. This will be a huge test for the Hoosiers while the season is still in the relatively early stages.