Indiana walked off the Morehead State Eagles in 10 innings Wednesday
By Carl James @jovian34 March 15th, 2023
The Hoosiers got lots of hits on Wednesday but no crooked numbers and needed a single run in each of the 8th, 9th, and 10th innings to comeback and win in walk-off fashion on Wednesday afternoon. "I thought we played well thorughout the game" was head coach Jeff Mercer's reflection afterwards. "We had five or six line outs with guys on base, a guy robbed a three-run homer from Pyne."
Morehead State started righty Joe Rotkis who had a recent history of giving up a lot of hits and not giving up many runs. For the most part that continued against the Hoosiers. He went innings giving up 8 hits, but only allowing three runs, one of those unearned. One of those was a solo home run off the bat of Devin Taylor in the bottom of the first inning.
Indiana countered with Freshman Evan Whiteaker. Whiteaker was throwing a solid mix of 91-mph fastballs with various off-speed at 86, 83, and 76. Whiteaker gave up two runs on three hits in 3 innings of work. He also struct out three Eagles.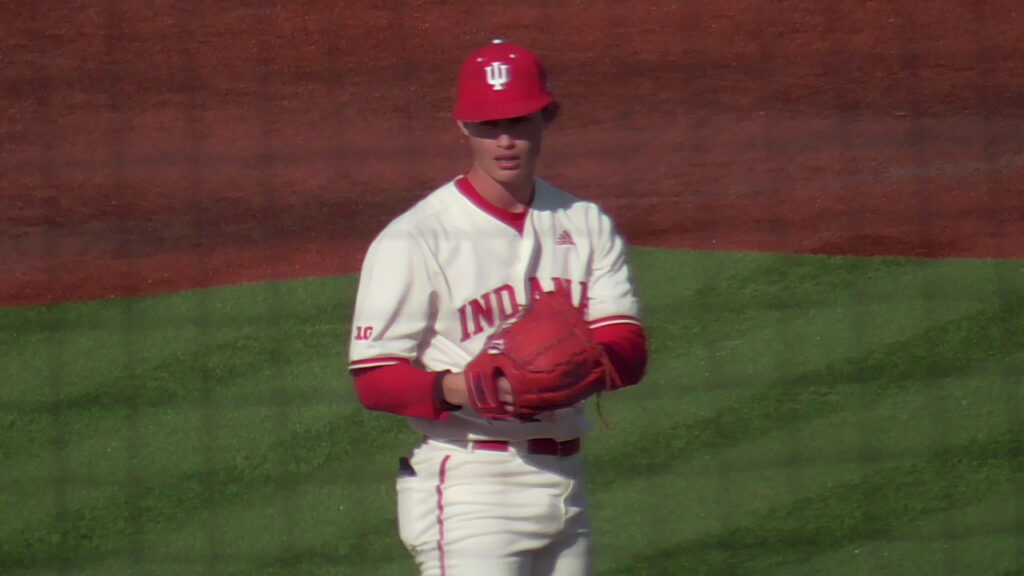 Ty Bothwell worked 1.1 innings, gave up two free passes via hit batsmen. Ty Bothwell also had a throwing error on a pick off attempt, but it turned out to work in his favor as Tyler Cerny and Pyne got that runner trying to extend to third. Bothwell's stuff looked good when he was controlling it, but he wasn't controlling it enough for Mercer who replaced him with Ethan Phillips who had perhaps the most impressive outing among Hoosier pitchers. He only allowed a hit and no runs in 2.2 innings of work, including coming with a two-ball count already on his first batter.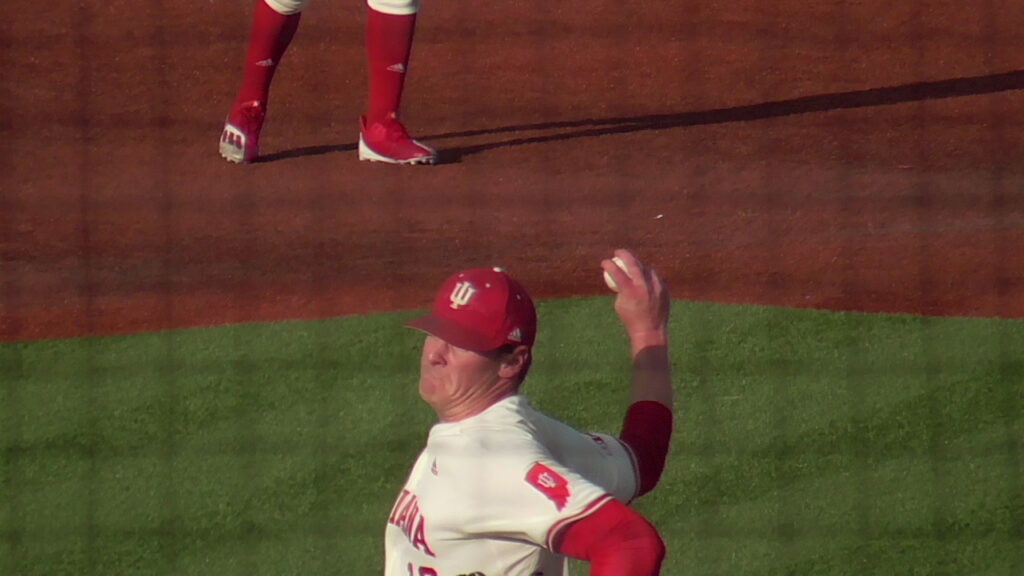 In total, Bothwell's two hit batsmen were the only free passes surrendered by Hoosier pitchers in all 10 innings. Add those to the 8 hits and the Hoosiers averaged just 1 base runner per inning for the game, not counting the error in the 10th. Three of those hits being home runs, one being a two-run go ahead shot in the 8th inning, made those hits very efficient.
Ryan Kraft earned the victory, pitching a solid 10th inning. The lead-off batter hit a fly ball to right field that fell out of Hunter Jessee's glove. Kraft showed why he's earned the job of the Hoosier closer. He was seemingly unfazed, going right to work and getting the next three batters without allowing the go ahead run to score, setting up the bottom of the inning when a bases-loaded single off the bat of Brock Tibbitts won the game for the Hoosiers.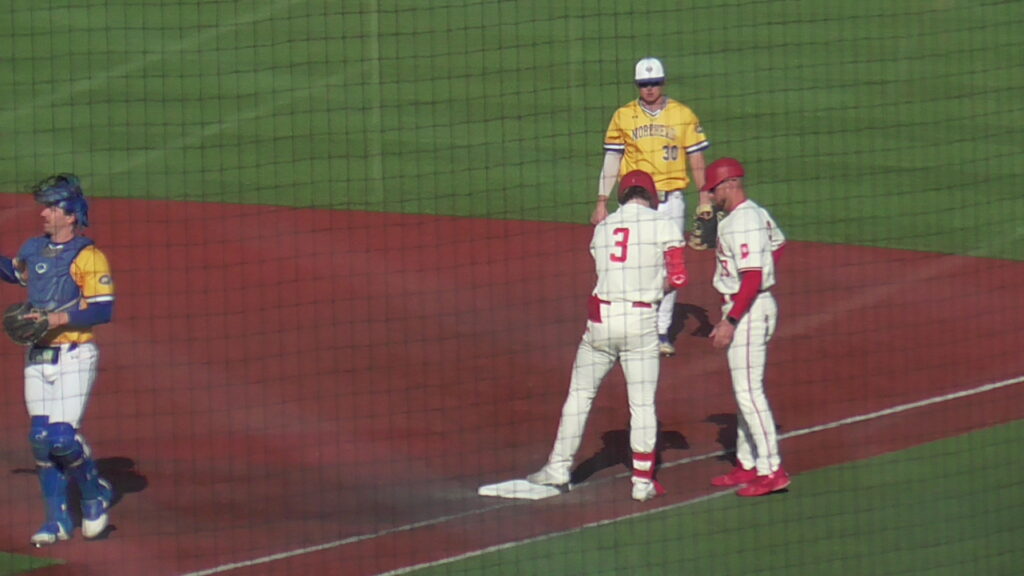 Another bright spot for Indiana was the improved play of Carter Mathison. Mathison has been hitting the ball better but just seems to have struggled lately with getting those hits to fall. Today he was 2 for 4 with an intentional walk. Mercer noted that "he has progressively made better contact throughout the last two weeks." "His bat path was better, he stood up a bit. He was more playable. He hit fastballs to the opposite field, he hit breaking balls to the pull side."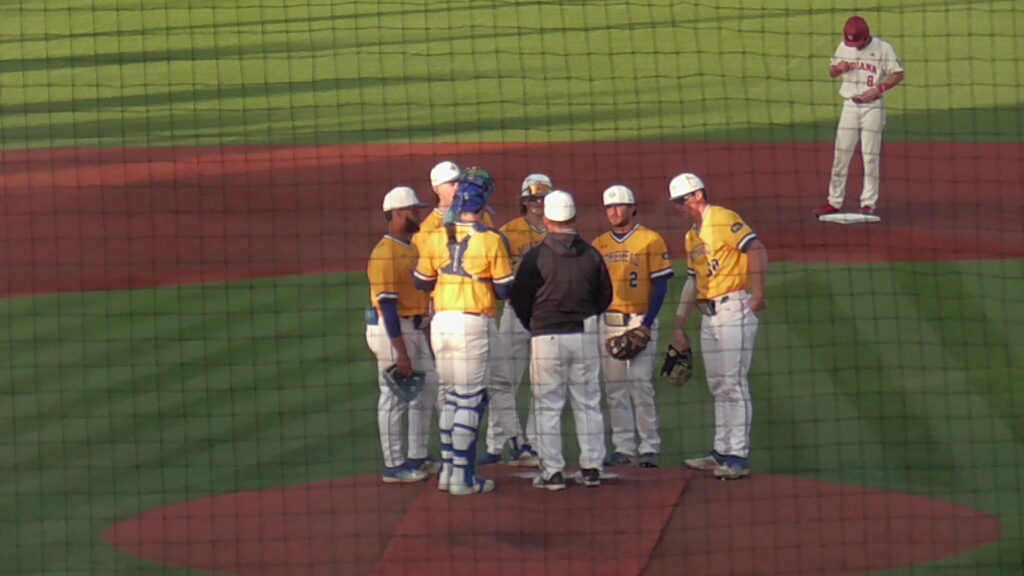 The win takes Indiana to 11-7 on the season. It is a short turnaround as the Hoosiers will go for a series win over Morehead State at 1pm on Thursday at Bart Kaufman Field. Freshman right hander Brayden Risedorph will be the pitcher for the Hooisers.