Indiana is looking for its second series win vs. the Eagles
By Carl James @jovian34 March 16th, 2023
---
Top 9th: Eagles 5, Hoosiers 23 (FINAL)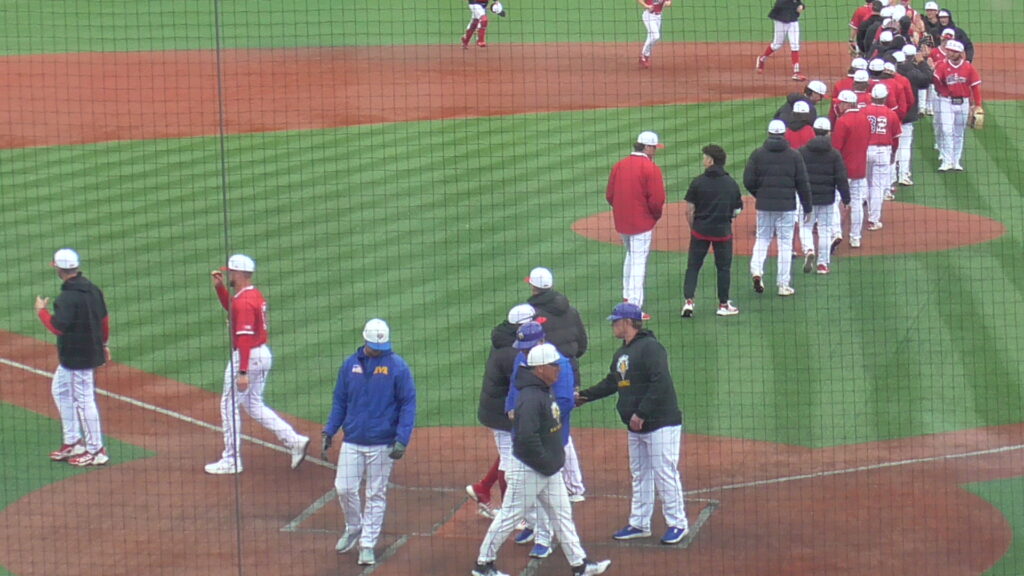 Seiler goes 1-2-3 and earns the save.
Top 8th: Eagles 5, Hoosiers 23
Tyler Cerny makes a fantastic play to help Seiler cruise through this inning.
Bottom 7th: Eagles 5, Hoosiers 23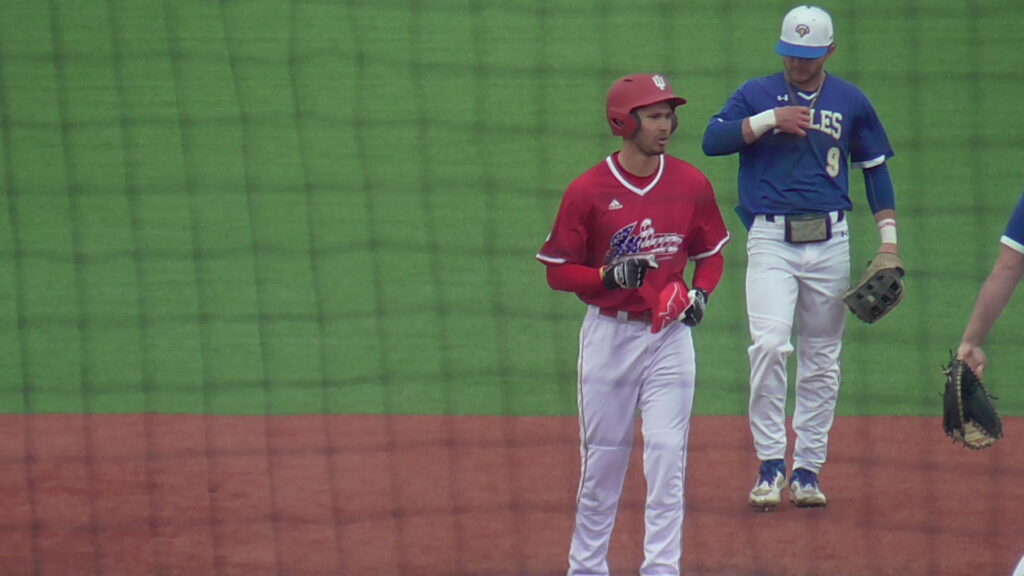 Jorge De Goti rips a pinch hit double down the left field line. Ethan Vecrumba works an 0-2 count into a pinch-hit walk.
Top 7th: Eagles 5, Hoosiers 21
Seiler goes 1-2-3.
Bottom 6th: Eagles 5, Hoosiers 21
Bobby Whalen gets on and to second via an error. Glasser drives Whalen in with a single. Pyne hits a solid opposite field single. Devin Taylor drives in Glasser with a single. Tibbitts grounds into a fielder's choice. Mathison walks. Cerny smacks a sac fly to centerfield. Ellis legs out an infield single. Colopy breaks through with a two RBI-double. Whalen walks prompting a mound visit. Glasser pops up to end the inning.
Top 6th: Eagles 5, Hoosiers 16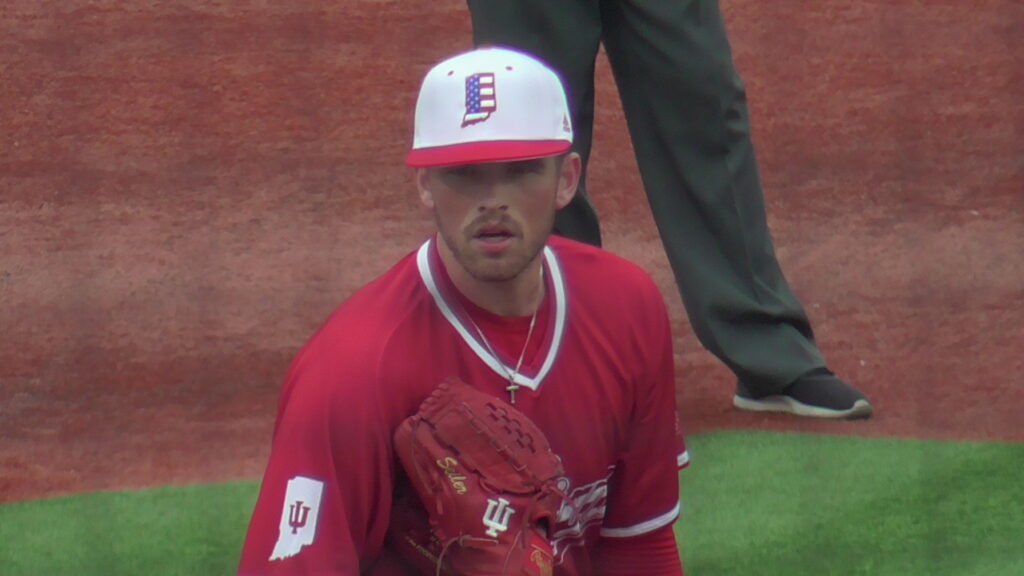 Ben Seiler is the new Indiana pitcher. Seiler gets a strikeout and groundout before allowing a walk after he and Ellis got crossed up. The inning ended with a flyout. Seiler was sitting 89-90 and mixing a lot of off-speed 81-83.
Bottom 5th: Eagles 5, Hoosiers 16
Hoosiers go down 1-2-3
Top 5th: Eagles 5, Hoosiers 16
Connor Foley works around a walk to keep the Hoosier lead at 11. Foley is sitting 91-93, touching 94.

Ben Seiler is throwing in the Hoosier bullpen now.
Bottom 4th: Eagles 5, Hoosiers 16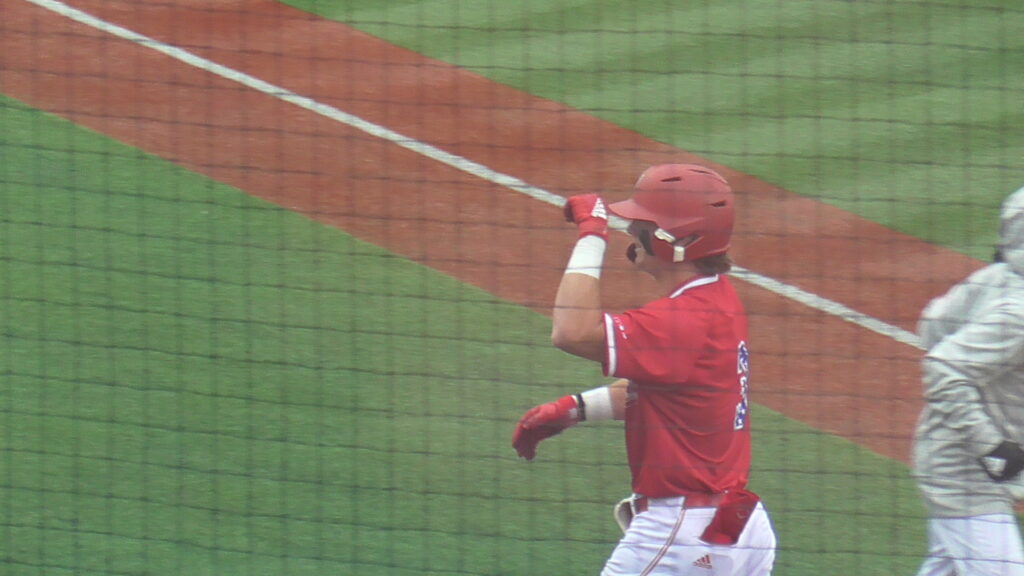 Tibbitts and Mathison go back-to-back with homers to lead off the inning. Cerney gets on with a single and Ellis goes oppo with a two-run shot. Eagles make a call to the bullpen. Colopy grounds out. Whalen flys out to right. Phillip Glasser walks and steals both second and third. Josh Pyne hits Indiana's fourth home run of the inning. Not to be out done, Taylor hits a jack to left as well.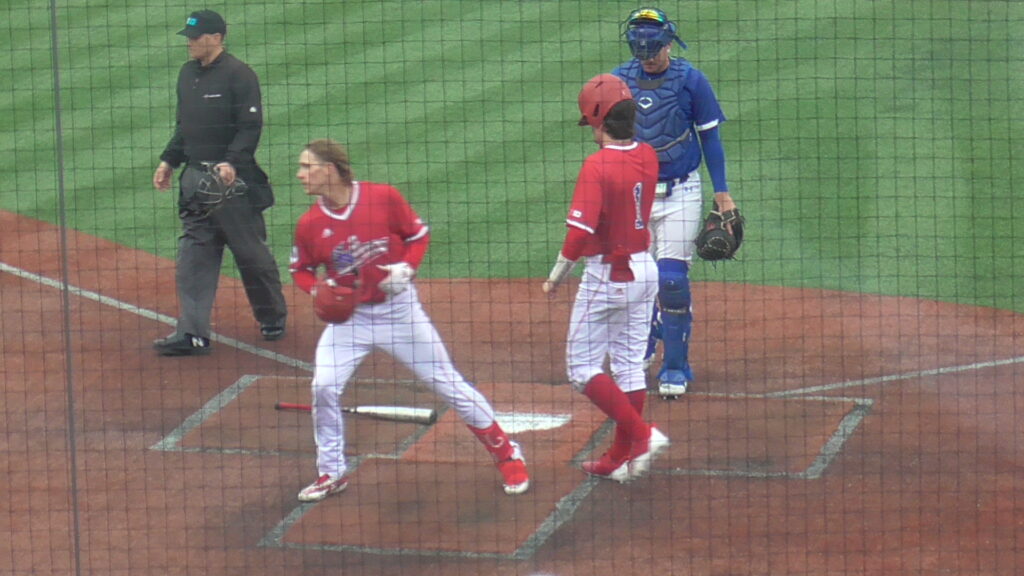 That's FIVE home runs, two pairs of BACK-TO-BACK Jacks. Mathison ends the inning on a groundout.
Top 4th: Eagles 5, Hoosiers 9
Connor Foley replaces Risedorph on the mound. Foley was sitting 89-91 with his fastball and got two quick outs including a strikeout on a 94 MPH fastball. Foley hung a 79 MPH curveball that was tattooed for a solo home run. Mathison misplayed a catchable ball in left to allow a single and Foley induced a flyout to right to end the inning.
Bottom 3rd: Eagles 4, Hoosiers 9
It's raining in Bloomington. A couple of great plays by Morehead State get two quick outs. Pyne just missed a home run foul to left. Pyne works the count full with several foul offs and walks to keep the inning going. Devin Taylor grounds out to first to end the inning.
Top 3rd: Eagles 4, Hoosiers 9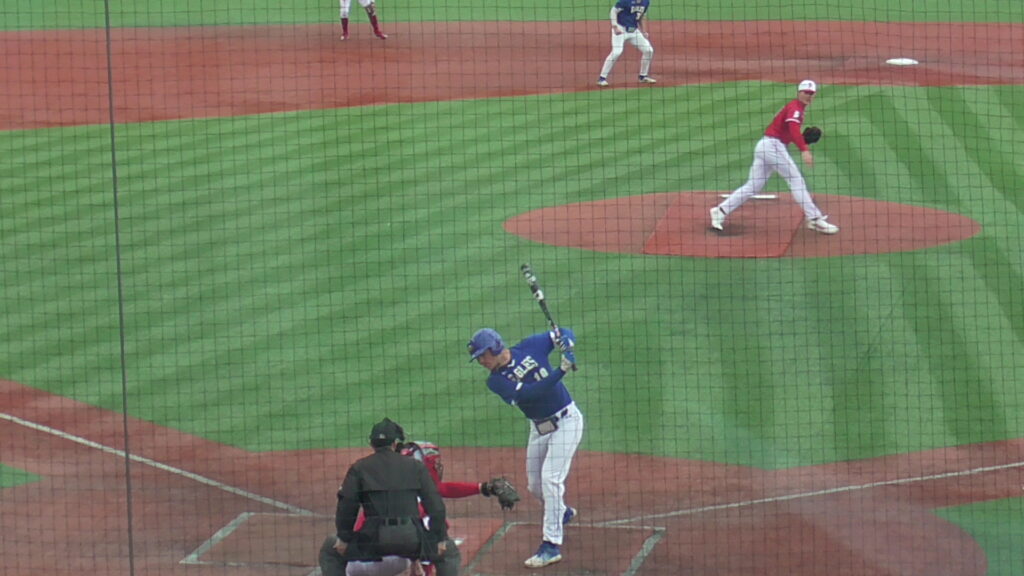 Risedorph is struggling with fastball command, walking the bases loaded and walking in a run. He gives another run on a station-to-station single to the outfield. A soft hit infield single scores another. A wild pitch scores another Eagle. Risedorph is staying competitive with his ability to throw his curveball for a strike. He ends the inning with a called strike on an 88-MPH fastball.
Bottom 2nd: Eagles 0, Hoosiers 9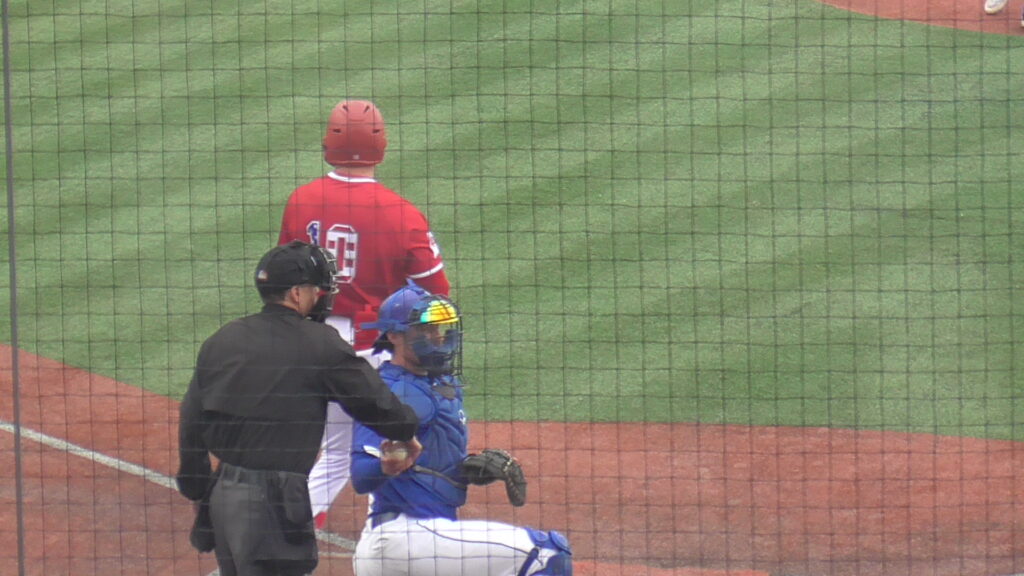 Matthew Ellis leads off the inning with a single to left center. Morgan Colopy replaces Ellis with a ground ball fielder's choice. Bobby Whalen hits a ground rule double over the center field fence to put two runners in scoring position. Glasser hit an RBI infield single to the first baseman. Pyne fights a pitch off to right field for an RBI single.
The Eagles are shifting Devin Taylor to pull. Taylor lifts a short fly ball that was ruled an infield fly even though it was tough to play dropped. Brock Tibbitts drove in Glasser with an RBI single. Mathison is walked on four pitches prompting a pitching change.
Tyler Cerny draws a walk on a 3-1 count to score one more and bring up Matthew Ellis, who clears the bases with a double off of the first baseman's glove. Two wild pitches plates Ellis as well. Colopy is called out on a check swing to bring the inning to an end.
Top 2nd: Eagles 0, Hoosiers 1
Risedorph works around a single to keep the Eagles off the board. Risedorph managed a swing and miss with his 80 MPH off-speed. His fastball was sitting 90-91 that inning touching 93 once.
Bottom 1st: Eagles 0, Hoosiers 1
Phillip Glasser got to third base when the throw to get him at first went deep into foul territory. Josh Pyne drove him in with an RBI groundout.
Top 1st: Eagles 0, Hoosiers 0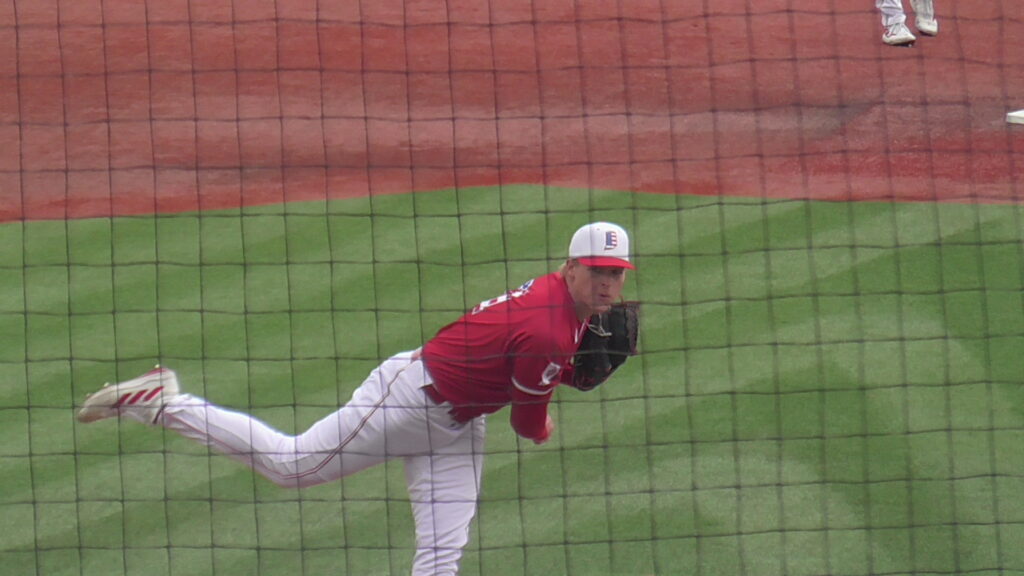 Brayden Risedorph was electric. After a warning track shot was reeled in by Carter Mathison in left field, Risedorph kept ticking up the velo, going from 92-94 to finish the 1-2-3 inning with a strikeout at 96 mph.
Starters
The first 🔟 on the field. pic.twitter.com/ERlQqSaMsA

— Indiana Baseball (@IndianaBase) March 16, 2023
Links
Matinee vs. Morehead State.

📺: https://t.co/ab66aiLm9n
📻: https://t.co/Q3EAWiGCJF
📊: https://t.co/LFiX0NoV4O pic.twitter.com/4sd744eJ2P

— Indiana Baseball (@IndianaBase) March 16, 2023