Indiana is opening a unique Spring Break series on a Wednesday vs. the Eagles
By Carl James @jovian34 March 15th, 2023
---
Bottom 10th: Eagles 5, Hoosiers 5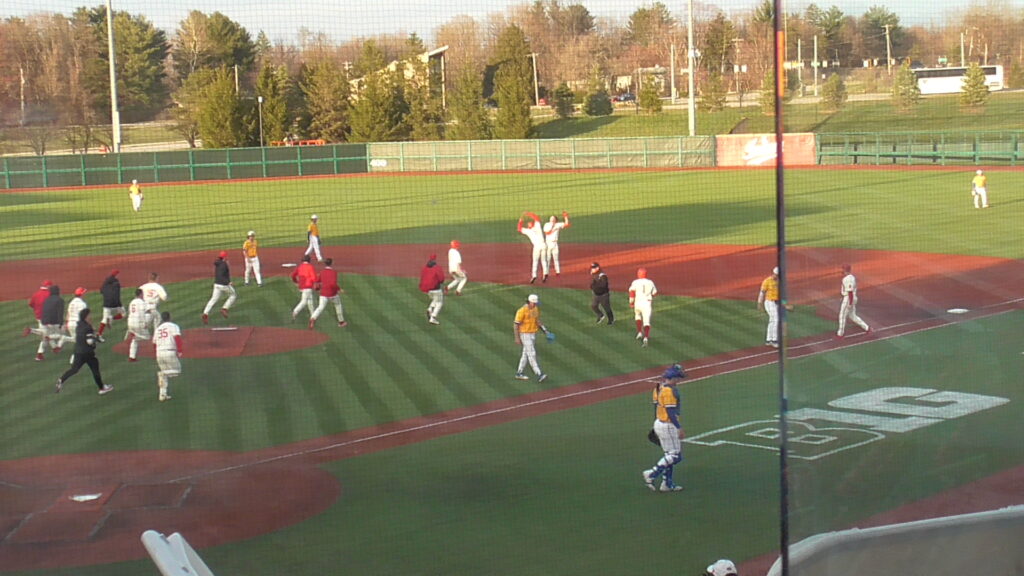 Morgan Colopy is the pinch hitter replacing Langerman. Colopy strikes out. Phillip Glasser represents the winning run after a 4-pitch walk. Tyler Cerny gets a hit that advances Glasser to third with only one out for the hot Devin Taylor, who is intentionally walked setting a force play at home. Brock Tibbits rips a single up the middle driving in Glasser. Hoosiers WIN!!!!
Top 10th: Eagles 5, Hoosiers 5
Ryan Kraft is the new Hoosier pitcher. Hunter Jessee drops a flyball in right field to give the Eagles the go ahead run on the bases. A sac bunt is popped up. Two quick contact outs send the game to the bottom with another frame to walk it off.
Bottom 9th: Eagles 5, Hoosiers 5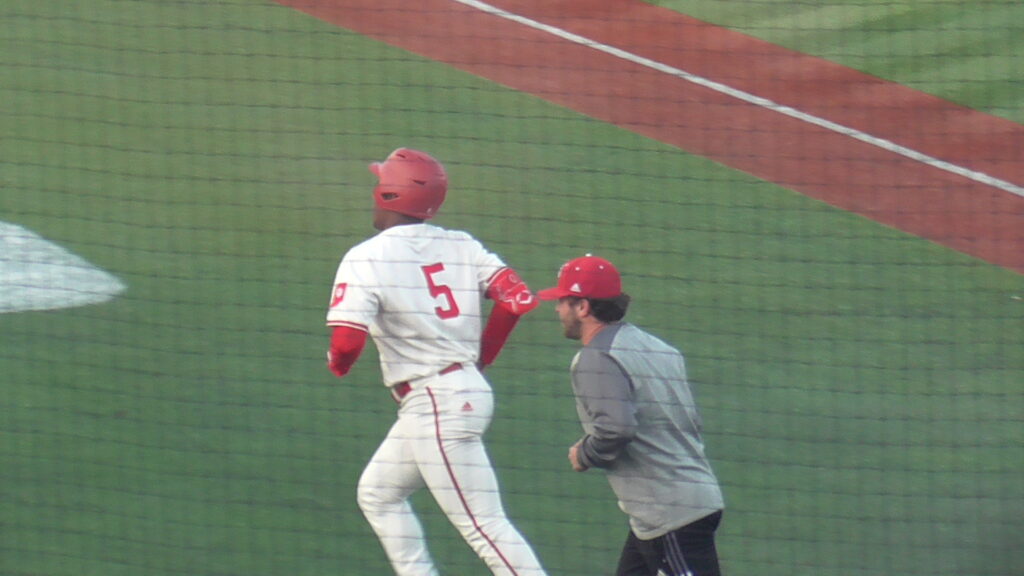 Taylor, Tibbitts, and Jessee are the Hoosiers last chance to tie or walk it off. Taylor attempts a bunt single but fouls it off. TAYLOR HOME RUN – TIE GAME!!!!! Tibbitts is hit by a pitch. He is sacrificed bunted to second and advance to third on a wild pitch. Pyne looks at a strike three curveball. Carter Mathison is intentionally walked to bring Bobby Whalen up who strikes out. We have extra innings.
Top 9th: Eagles 5, Hoosiers 4
Riley Langerman is the new Hoosier catcher replacing the pinch runner Murrison. A lead-off infield hit gets the Eagles going in the ninth. A strikeout gets the first out. Ben Seiler is throwing in the Hoosier bullpen. Yoho strikes the next two batters out as well with 74-mph curves.
Bottom 8th: Eagles 5, Hoosiers 4
Josh Pyne punches a ball into right field and takes second on an aggressive run. Mathison moves Pyne to third with a pulled groundout. Whalen flies out to right, but not deep enough and Pyne holds up at third. Matthew Ellis pinch hits for Serruto and that prompts the Eagles to turn to their closer Jarrett Miller. The good news for the Hoosiers is this makes it a right on left matchup. Ellis walks on a 3-1 count and is replaced on first base by Sam Murrison. On a 2-2 pitch, Glasser pulls a single to bring the Hoosiers with in one. Cerny grounds out to end the inning.
Top 8th: Eagles 5, Hoosiers 3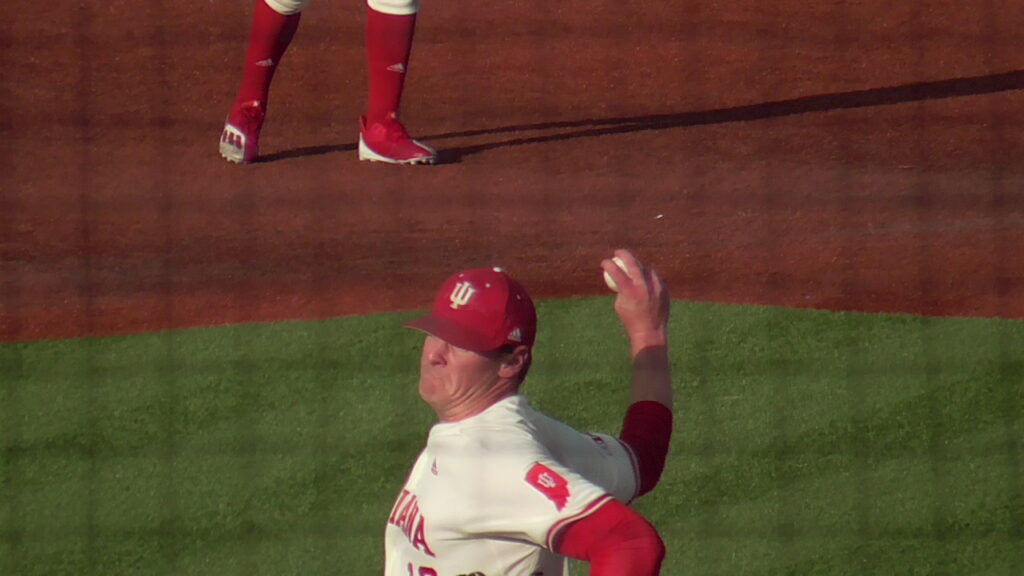 Craig Yoho is your new Hoosier pitcher. A lead off single and stolen base gives the Eagles a runner in scoring position. Jackson Feltner hits a bomb past the the Indiana bullpen to get the Eagles the lead.
Bottom 7th: Eagles 3, Hoosiers 3
Taylor grounds out and Tibbitts strikes out. Jessee flies out to complete the 1-2-3 inning.
Top 7th: Eagles 3, Hoosiers 3
Phillips is dealing. 1-2-3 inning. He got behind, but battled back and his 90 mph fastball induced some weak contact and he touched 92 to get a strikeout to end the inning.
Bottom 6th: Eagles 3, Hoosiers 3
Phillips Glasser singles but is stranded.
Top 6th: Eagles 3, Hoosiers 3
Phillips works around an infield single to keep the game tied.
Bottom 5th: Eagles 3, Hoosiers 3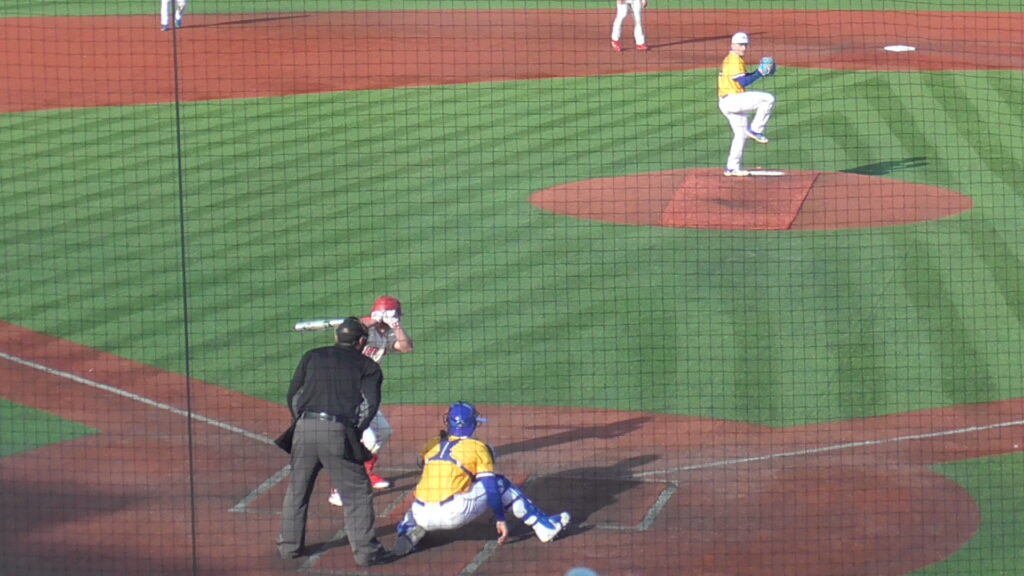 Devin Taylor leads off with a single and advances to scoring position when Brock Tibbitts gets hit by pitch. Left hander Riley Bradshaw is called in as the new Eagles pitcher. Bradshaw has a WHIP below 1.0 entering this game. A soft pull grounder off the bat of Jessee advances both runners to scoring position. Josh Pyne ties the game with an RBI fielder's choice. Pyne advances on a wild pitch. Mathison rips a shot to the first baseman who drops the ball, but beats Mathison to the bag to end the inning.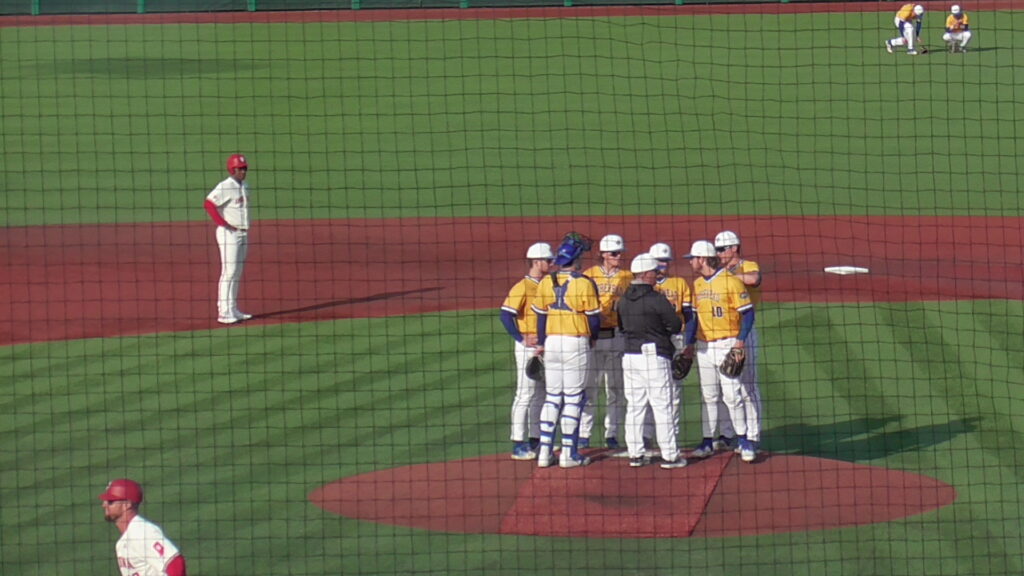 Top 5th: Eagles 3, Hoosiers 2
Bothwell is struggling with command. He hits a batter and gets an out after an errarant pick off throw that Tibbitts throws to Pyne for a great tag out at third base. Then another HBP and 2 balls prompt a pitching change. Ethan Phillips is the new pitcher. He throws a 3-0 get-me-over pitch that is ripped to the gap. A fabulous catch by Bobby Whalen and doubling off the runner ends the inning with no runs.
Bottom 4th: Eagles 3, Hoosiers 2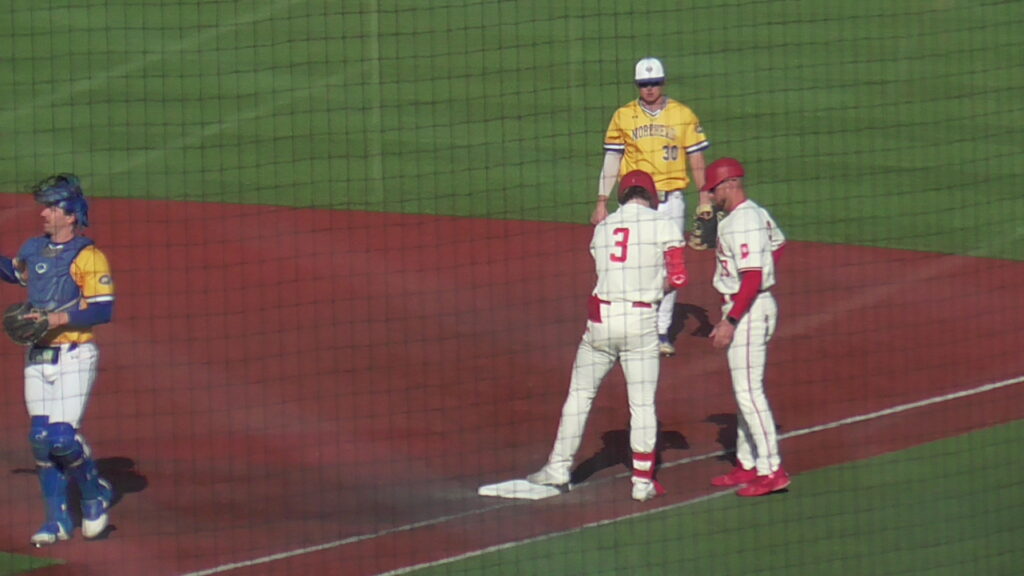 Mathison is heating up. He rips a single to right to lead off the inning. Serruto rips a single through the glove of the third baseman with one out to get Mathison into scoring position. Cerny leaves them both with a strikeout.
Top 4th: Eagles 3, Hoosiers 2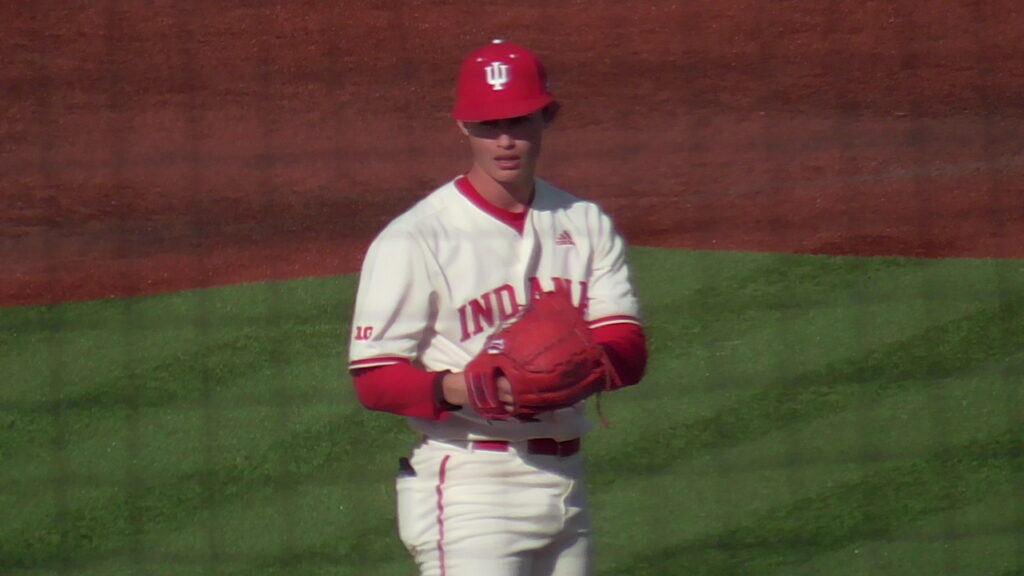 Ty Bothwell is the new Indiana pitcher. Two quicks outs, but he gives up an opposite field home run to Chase Vinson.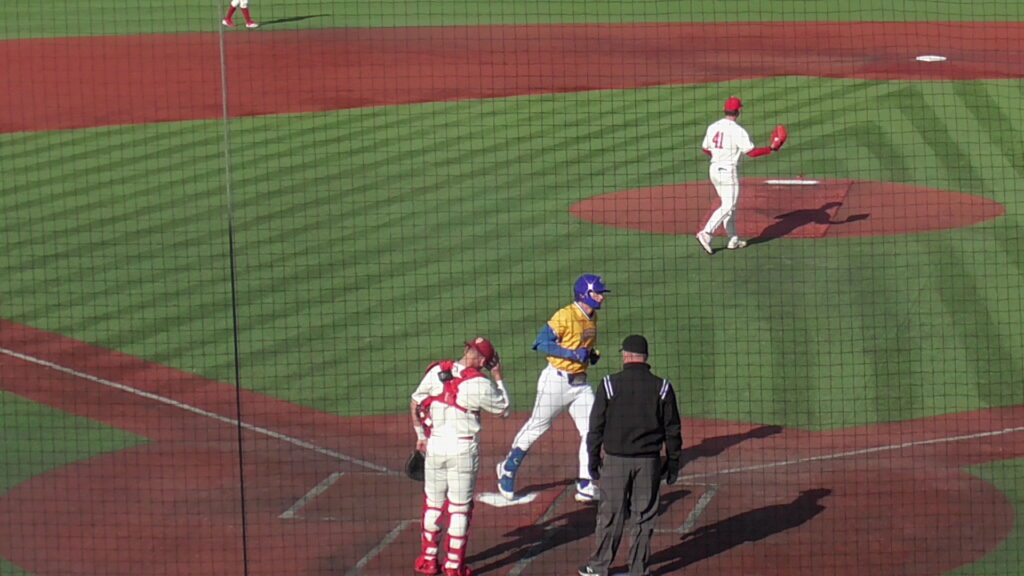 Bottom 3rd: Eagles 2, Hoosiers 2
With two outs, Brock Tibbitts gets a grounder through the infield for a single. Hunter Jessee hits a double to left. Pyne rips a ball to center but is robbed of extra bases by a great grab from Ryley Preece.
Top 3rd: Eagles 2, Hoosiers 2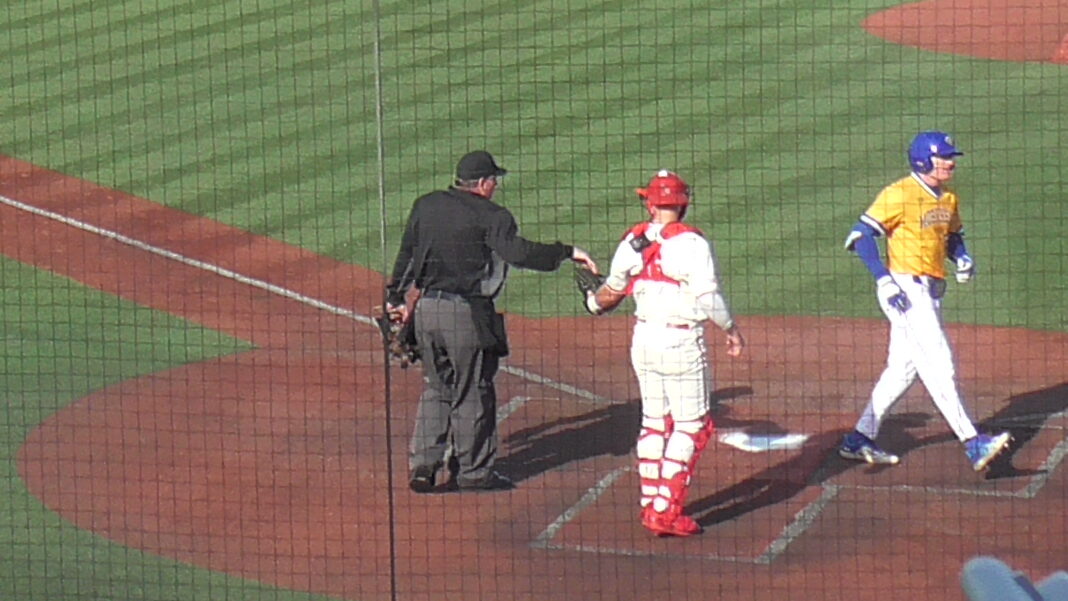 Jacob Ferry, the Eagle 9-hole hitter crushes a pitch to the deepest part of Bart Kaufman Field and over the fence to tie the game up again. Whitaker recovers and gets the top three Eagles out in order.
Bottom 2nd: Eagles 1, Hoosiers 2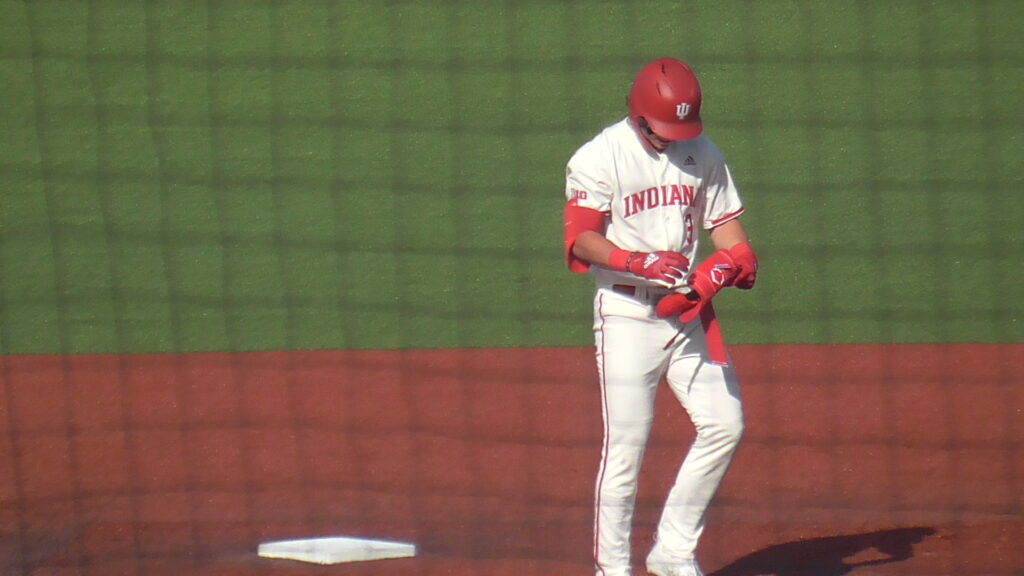 Josh Pyne gets on via a ground ball to third that was misplayed after the throw. Carter Mathison hits a gapper to left center to get both Pyne and himself into scoring position with no outs. Bobby Whalen drives in Pyne with a RBI fielders choice. Mathison got caught in a run down, but no harm done as Whalen got into scoring position. Peter Serruto is called out on strikes and Glasser grounds out to end the inning.
Top 2nd: Eagles 1, Hoosiers 1
Evan Whiteaker goes 1-2-3.
Bottom 1st: Eagles 1, Hoosiers 1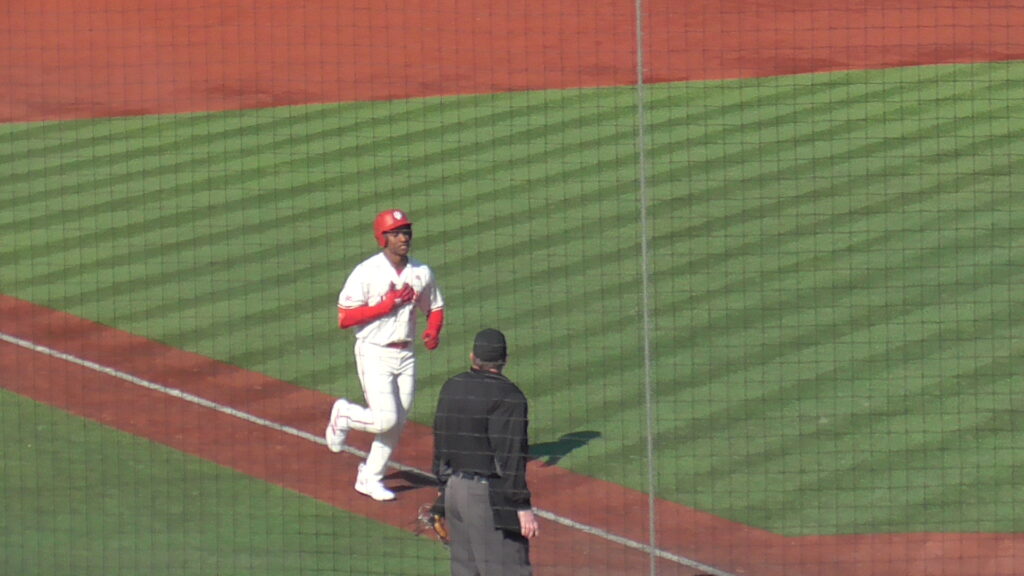 With two outs, Devin Taylor was not intimated by being placed in the 3-hole. He worked a full count and ripped a pitch over the right field fence to tie game. Brock Tibbitts gets on with an infield single and advances on a wild pitch, but is stranded.
Top 1st: Eagles 1, Hoosiers 0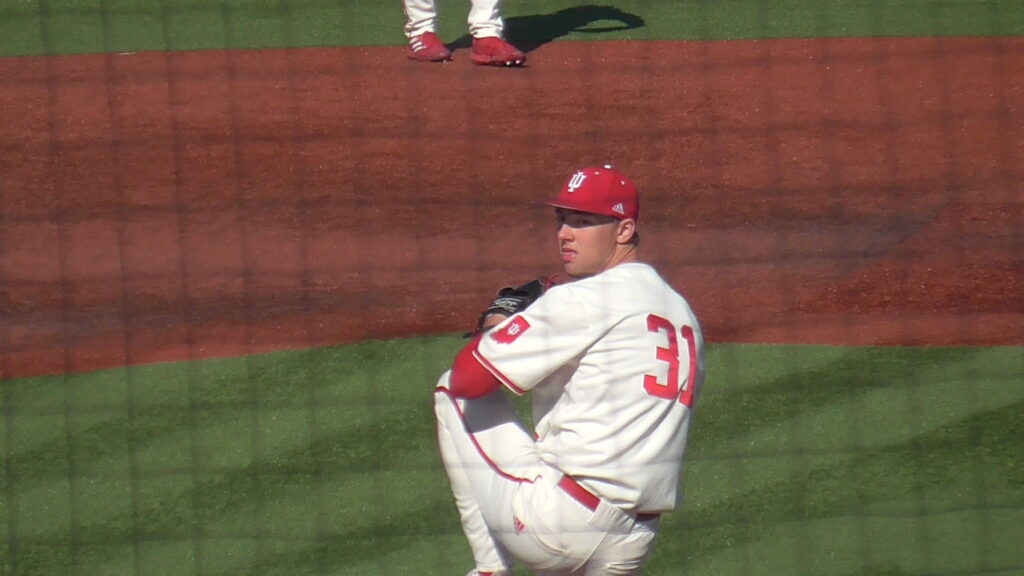 Eagles strike first. A single, a wild pitch, and another single lead to a bang-bang play at the plate. Peter Serruto applied the tag to Jackson Feltner, but home plate umpire Grady Smith ruled Feltner safe. Whiteaker was throwing a solid mix of 91-mph fastballs with various offspeed at 86, 83, and 76.
Preview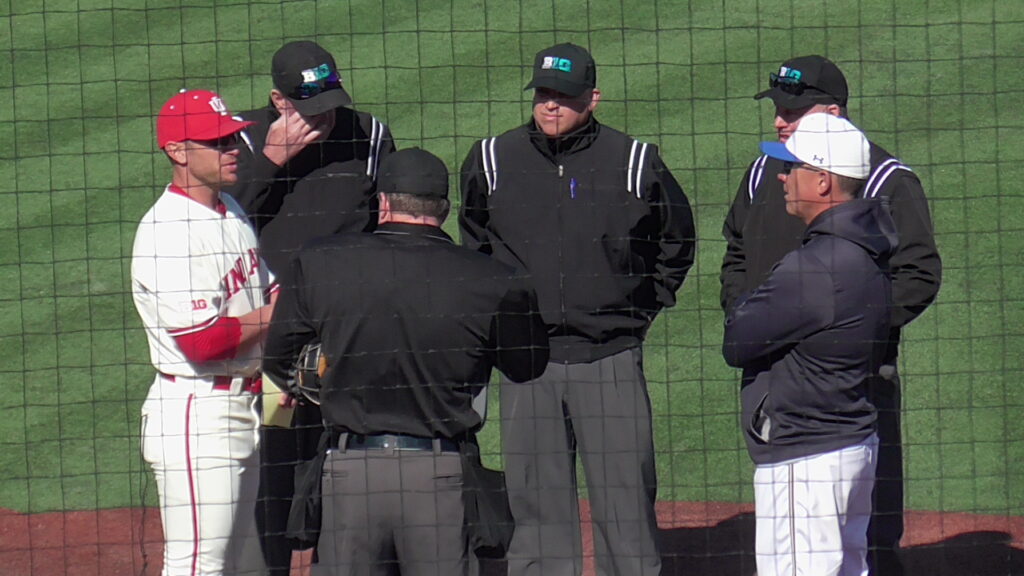 With the Indiana bats struggling, coach Mercer is shaking things up. Devin Taylor skyrockets to the 3-hole as the designated hitter and Matthew Ellis is getting the day off with Peter Serruto catching. That does put a very potent left handed bat available for a pinch hit if needed.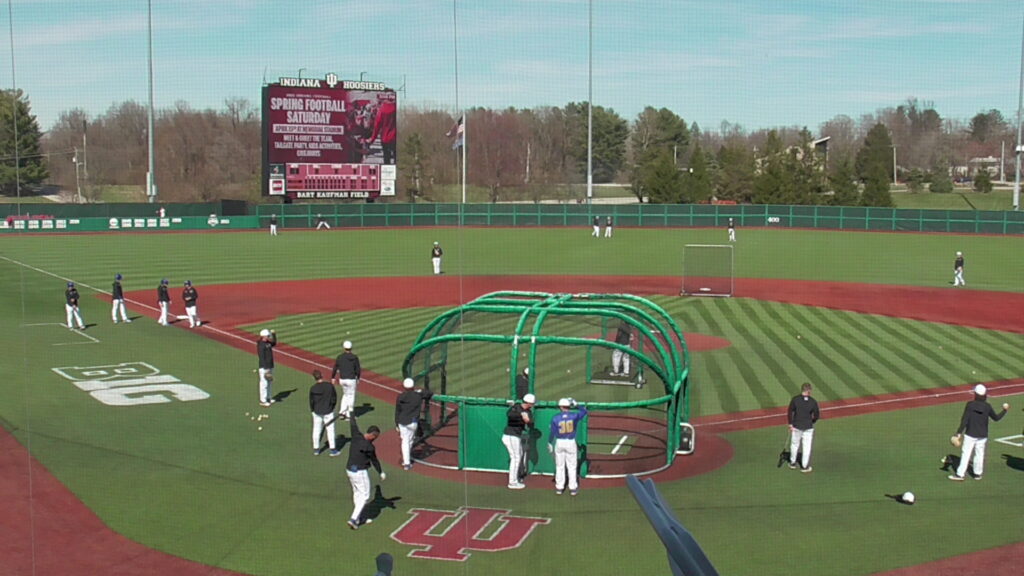 Morehead State will start RHP Joe Rotkis. He's started two games so far this season, and recorded 3 wins total. He strikes out a lot more than he walks. He has scattered a lot of hits, but has kept opponents from scoring.
The Hoosiers are starting freshman righty Evan Whiteaker. His 9.2 innings of work have been electric so far, but all have been out of the bullpen.
Starters
Wednesday afternoon starters. ⤵️ pic.twitter.com/5nf66KGYOK

— Indiana Baseball (@IndianaBase) March 15, 2023
Links
Taking on the Eagles at The Bart.

📺: https://t.co/SoKUel4kLF
📻: https://t.co/Q3EAWiGCJF
📊: https://t.co/LFiX0NoV4O pic.twitter.com/i5HPPWkGfA

— Indiana Baseball (@IndianaBase) March 15, 2023