Hoosier bats stayed hot as Indiana dominated Purdue for a second day – Indiana clinches an invite to the B1G Tournament
By Carl James @jovian34 May 14th, 2023
Nothing that Purdue pitching has tried so far has been able to really put a dent in Indiana's ability to score runs this weekend. After the game head coach Jeff Mercer said, "Back to back days we've executed the game plan going into it, and we're capable of that. My frustration at times has been our inability or lack of concentration to do that throughout a game and adjust guy to guy."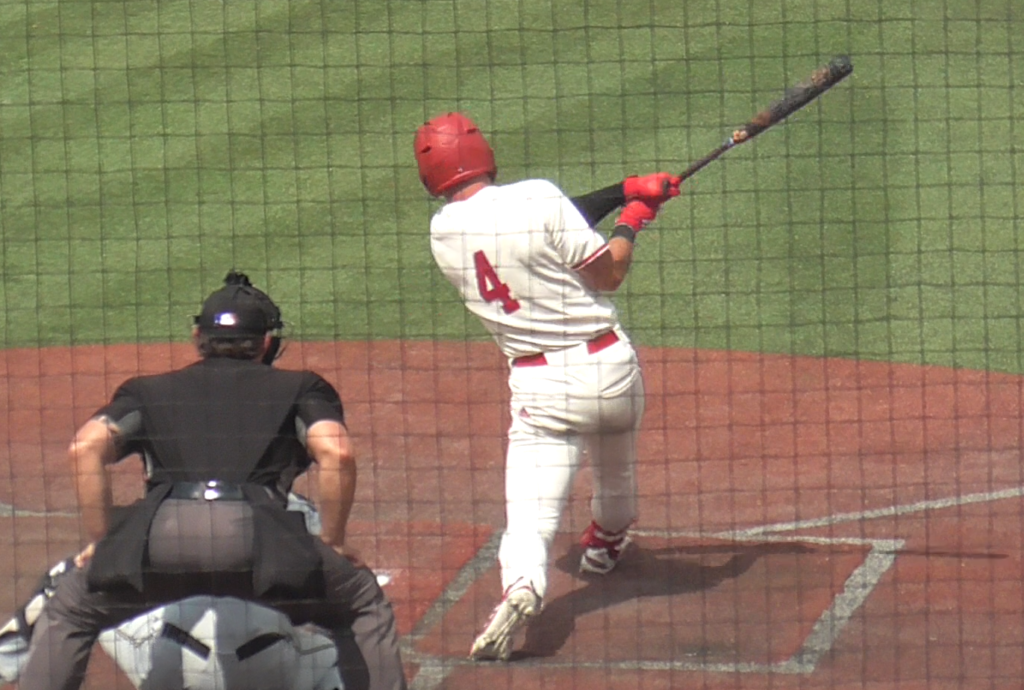 Indiana had 10 extra base hits on the day with four doubles, two triples, and four home runs. Senior Hunter Jessee hit is third bomb of the weekend, while Freshman Tyler Cerny hits his tenth of the year, making him one of only six freshman in Indiana history to do so. When asked about this Cerny said, "I was never really a home run hitter. In high school I had only hit a couple. In the off season I hit the weight room, put some weight no, seeing pitches, getting out front and hammering them."
On the mound it was freshman Brayden Risedorph coming off three straight saves who got the start. He allowed only 1 run, 3 hits, and no free passes on 4.0 innings of work. That run was from a lead off infield single off the bat of former Hoosier Paul Toetz in the fifth inning. Mercer immediately removed Risedorph to a loud Bart Kaufman ovation. Mercer reflected, "To go into the fifth he was just an absolute bulldog. He was awesome. I was just so proud of him. I want him to know, and I wanted the crowd to let him know it too."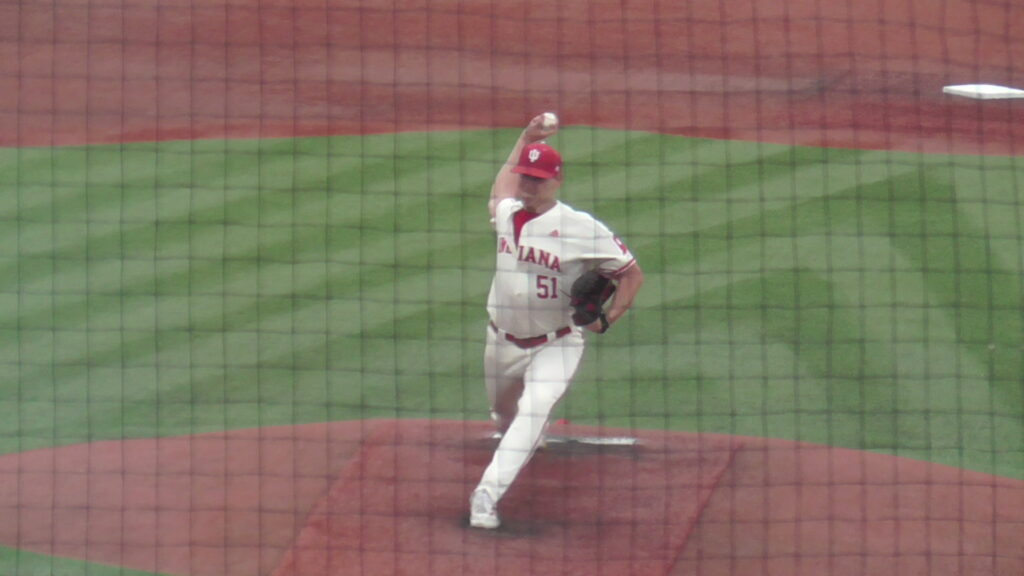 That fifth inning was a bit of trouble for sophomore Ryan Kraft. With Toetz already on base he walked the next two batters. He almost got out of it by striking out the next two before he hit Mike Bolton, Jr. with a pitch and gave up a triple down the right field line to Couper Cornblum. That should have scored Purdue's fourth run and kept the inning alive, but Bolton missed stepping on home plate. Peter Serruto appealed and Bolton was ruled out to end the inning.
Kraft faced some sort of trouble in every inning after that, but managed not give up any more runs in the sixth through ninth innings. He was helped out in a big way by Cerny turning a double play unassisted in the top of the sixth inning. Merecer indicated that "[Kraft] didn't have his best stuff today, and they are also a tough match-up for him, because they don't strike out and he doesn't have strike out stuff. That's not a negative, he's just a weak contact guy." Kraft was able to manage the situation and finish the game keeping key arms like Craig Yoho and Connor Foley available for Sunday when the Hoosiers hope to complete a series sweep and stay with Maryland a top the Big Ten standings.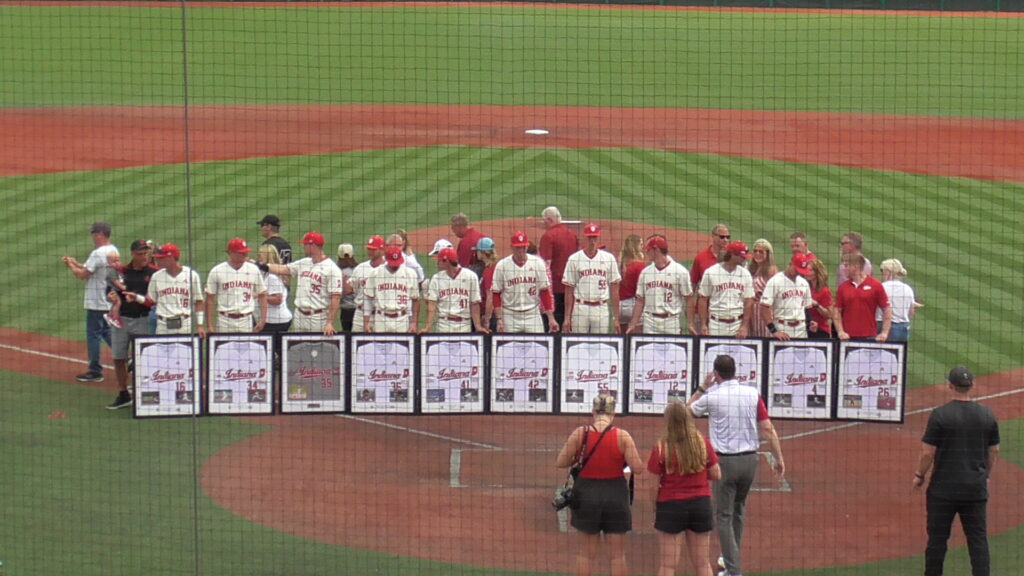 One thing the Hoosiers won't have to worry about like last season is playing to qualify for the B1G Ten Tournament. The Hoosiers and Maryland have already secured an invite to Charles Schwab Field in just over a week. Purdue on the other hand is in a tight three-way battle with Illinois and Michigan State for the final two invites and will be highly motivated to avoid a sweep at noon on Mother's Day.