Hoosiers try to clinch the series and stay in the B1G title hunt
By Carl James @jovian34 May 13th, 2023
---
Top 9th: Purdue 3, Indiana 15 (FINAL)
Morgan Colopy is the new right fielder and Sam Murison is the new left fielder. Kraft is back on the mound. Luke Hayden has been tossing in the Indiana bullpen. Kraft surrenders a one-out ground rule double, but strands him. Hoosiers claim the series. 2434 fans were in attendance.
Bottom 8th: Purdue 3, Indiana 15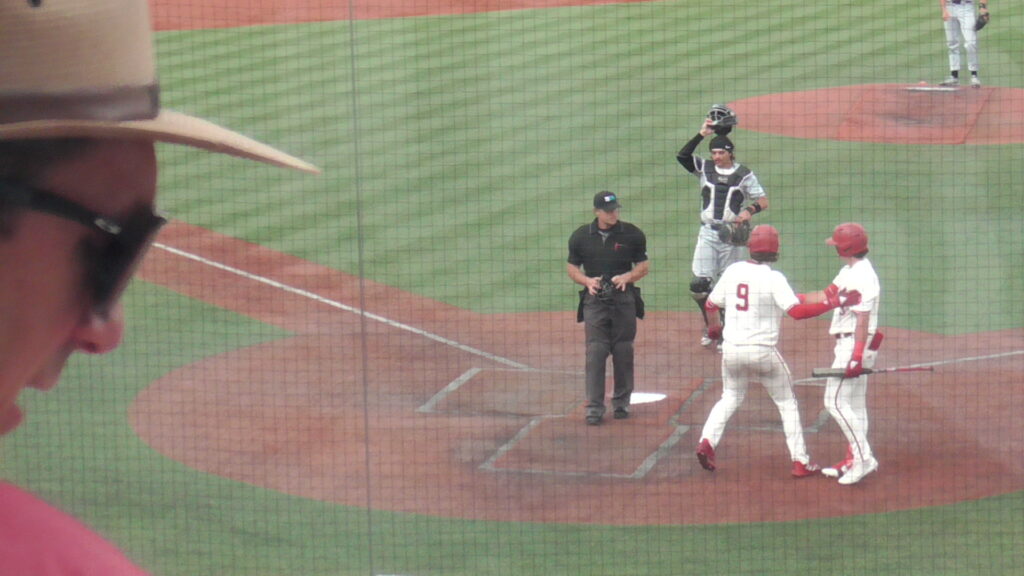 Brock Tibbitts rips a solo shot over the left center field fence. Tyler Cerny hits a 2-RUN homer over the Hoosier bullpen in left field. Serruto extends the inning with a solid opposite field single. Glasser then goes oppo with a two-run shot. Whalen flies out to end the inning.
Top 8th: Purdue 3, Indiana 10
Kraft works around a single in a quick inning.
Bottom 7th: Purdue 3, Indiana 10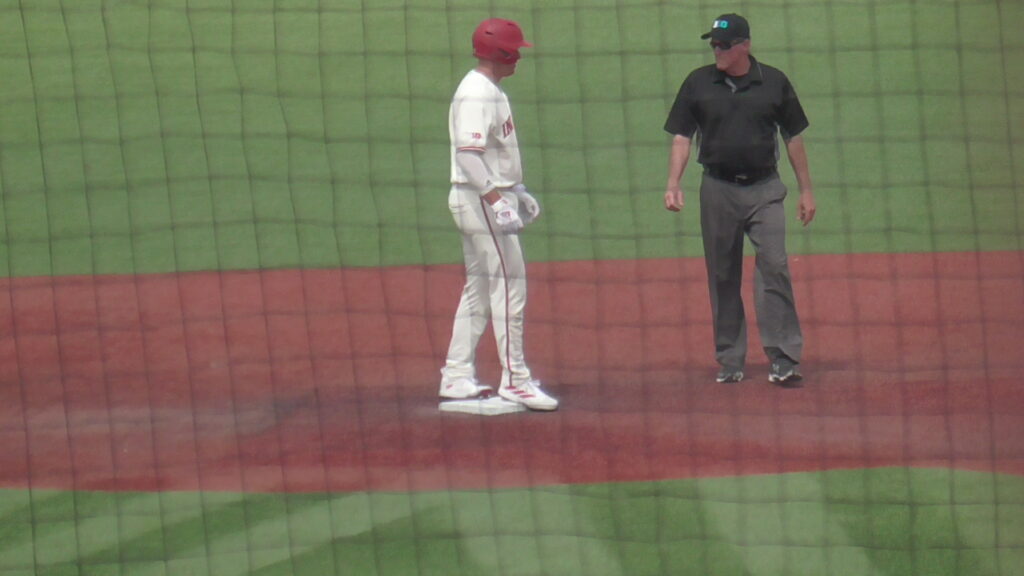 Peter Serruto leads off the inning with a ground ball that gets down the third base line for a lead off double. Glasser strikes out and Whalen moves Serruto to third with a deep flyout. Inning ends with a Taylor groundout.
Top 7th: Purdue 3, Indiana 10
Kraft gets a pinch hitter on three straight strikes. Fourth pitch of the inning is out two on shallow flyout caught in foul terrotory by broke Tibbitts. Sam Franco swings at the first pitch he sees for a double down the left field line. Kraft hits Evan Albrecht with a pitch to fill the open base. Lucas Cook fouls off a couple of 0-2 pitches and Serruto has a brief mound visit with Kraft. Hunter Jessee tracks down a line drive in the gap for the third out.
Bottom 6th: Purdue 3, Indiana 10
Taylor strikes out to lead off the inning. Tibbitts hits a ball up the middle for a single. Mathison took a 1-2 pitch off the leg to get Tibbitts into scoring position. Pyne grounds into a fielder's choice. Jessee rips an RBI single to right field on a 3-2 pitch.
Top 6th: Purdue 3, Indiana 9
Kraft strikes out the first batter of the inning. Kraft is clearly doing a better job of getting ahead of counts in this inning. Purdue is still doing a good job of fouling off two-strike pitches. Parr singles to the right side of the infield. ⭐Tyler Cerny turns a double play by himself.
Bottom 5th: Purdue 3, Indiana 9
Cerny is plunked. Serruto attempts to bunt him over but strikes out. Cerny is stranded on second.
Top 5th: Purdue 3, Indiana 9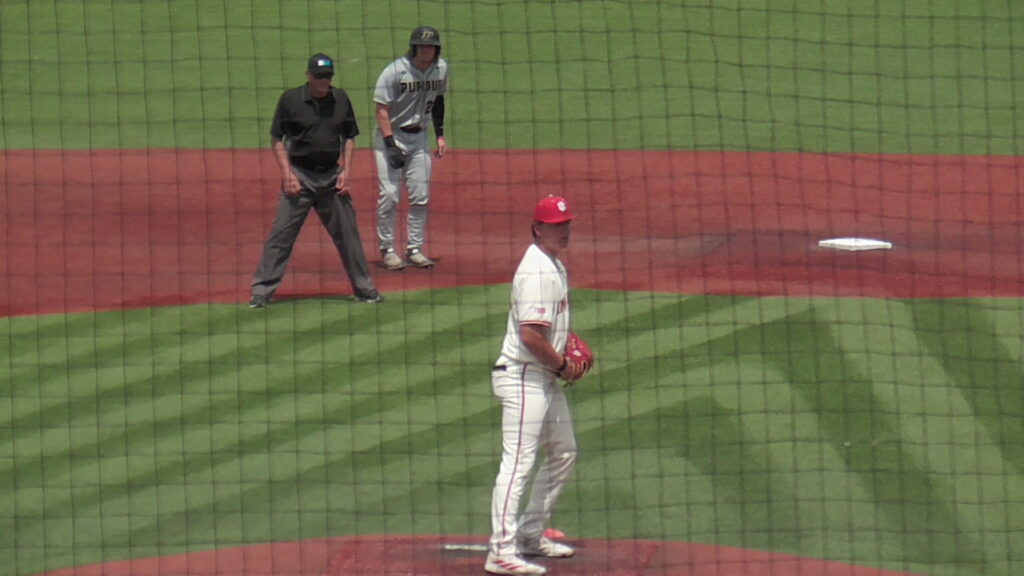 An infield single ends Risedorph's day. Ryan Kraft is the new pitcher. Jake Jarvis works a nine-pitch walk. Another full count walk prompts a mound visit by pitching coach Dustin Glant. Kraft gets behind 0-2 but then gets the first out of the inning on three straight strikes. Kraft gets another strikeout to get it to two outs. Kraft hits Mike Bolton, Jr. with a pitch to bring in Purdue's first run which is charged to Risedorph. A triple to right field plates two more but the runner doesn't step on home plate and is called out.
Bottom 4th: Purdue 0, Indiana 9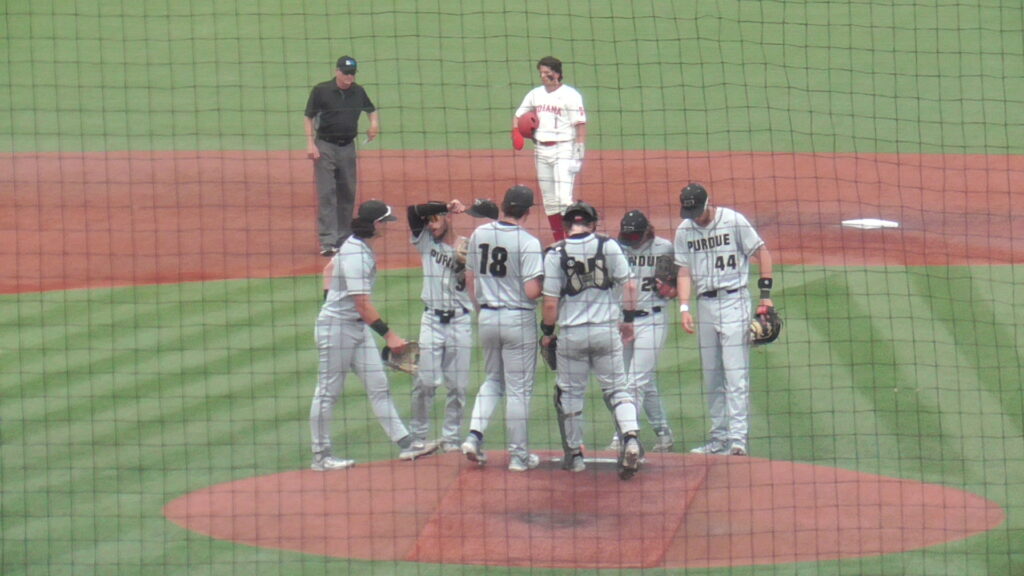 Glasser rips a liner to Bolton in left. Bolton cannot come up with it and Glasser is into second with a double. Devin Taylor walks and Blackwell's day comes to an end. Jackson Dannelley is the new Boilermaker pitcher. 6.10ERA but only a 1.19 WHIP. Carter Mathison hits a ball to the centerfield wall that looked to be caught but came loose when the fielder pulled hi glove up to to show he had the ball. Two runs scored and Mathison got to third. Pyne drove Mathison in with a single.
Top 4th: Purdue 0, Indiana 6
Risedorph strikes out the first batter he faces in the fourth. ⭐ Bobby Whalen catches a ball at the warning track, bounces off of the wall and somersaults backwards, coming up on his feet. Risedorph strikes out the next batter to make it a 1-2-3 inning. Risedorph is cruising. Kraft has started lightly tossing.
Bottom 3rd: Purdue 0, Indiana 6
Taylor tries to beat the shift with a bunt to third but is forced to swing after two foul balls and strikes out. Tibbitts hits a single off the second base bag and Mathison adds a Texas League single. Josh Pyne rips a two-RBI triple and Jessee goes oppo off of the scoreboard to get the Hoosiers up 6-0.
Top 3rd: Purdue 0, Indiana 2
Risedorph gets a strikeout to start the inning. A one-out single brings back the top of the Boilermaker order. Ryan Kraft has gone out to the Hoosier bullpen, but no throwing activity as of yet. Glasser jumps to catch a line ball for an out. Serruto ends the inning throwing out the attempted base stealer.
Bottom 2nd: Purdue 0, Indiana 2
Hunter Jessee walks on four pitches in a plate appearance that looked a lot like Mathison's in the first. Possible there is a pitch Blackwell pitches mostly to lefties, possibly a curveball that he cannot command right now. Blackwell walks Cerny on a full count. Peter Serruto executes an excellent sacrifice bunt to move both runners into scoring position. Glasser drives in Jessee with an RBI groundout to Toetz at second base.
Top 2nd: Purdue 0, Indiana 1
Paul Toetz hits a one-out single to center for Purdue's first baserunner of the day. Toetz advances to second on a balk called on Risedorph. Risedorph strikes Jake Jarvis out with high heat. A flyout ends the inning.
Bottom 1st: Purdue 0, Indiana 1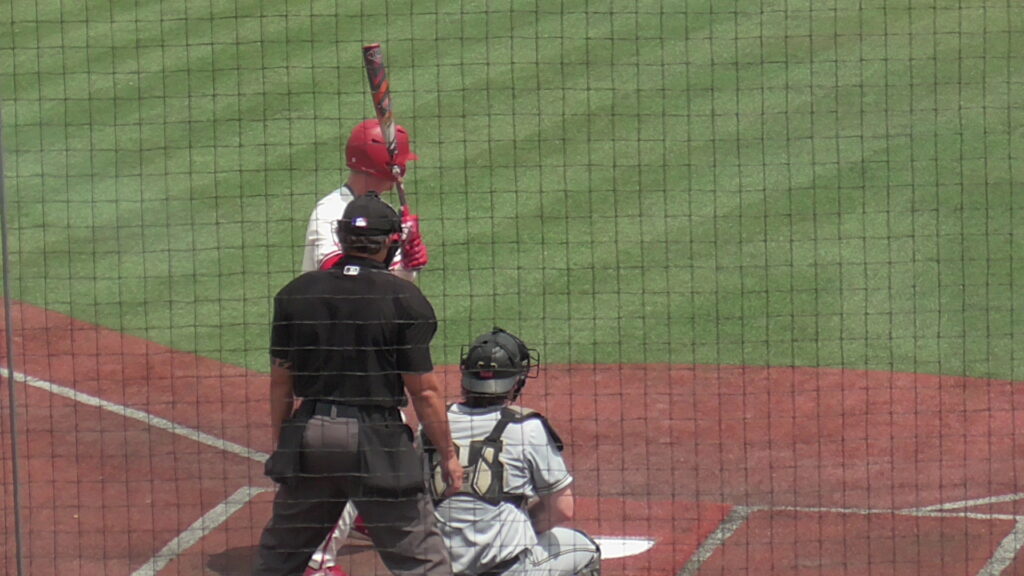 Jonathan Blackwell, a left handed Purdue junior, is the visiting starter. Glasser flies out to center. Whalen strikes out. Devin Taylor and Brock Tibbitts pound balls into the left centerfield gap to get the Hoosiers on the board.
Top 1st: Purdue 0, Indiana 0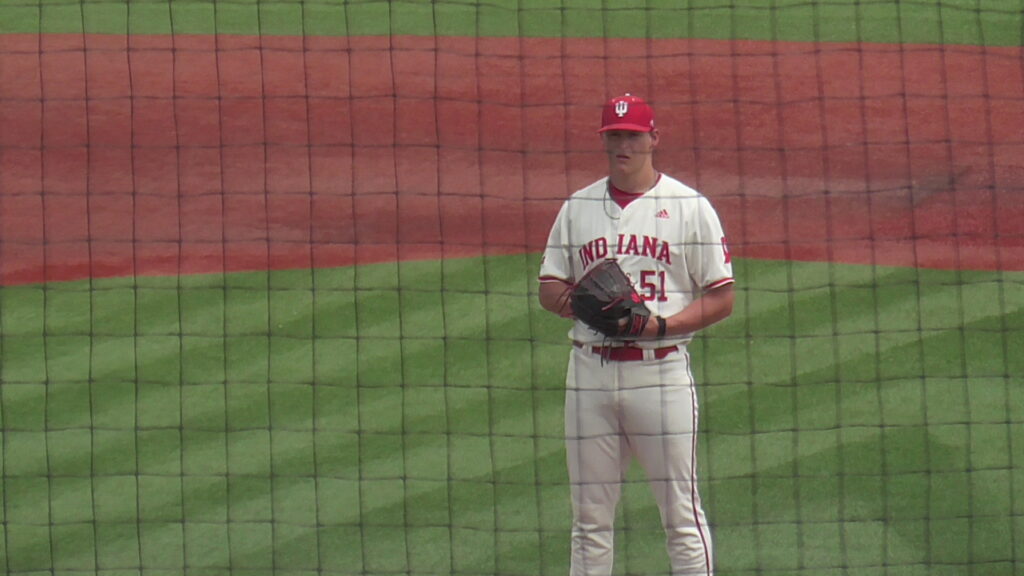 Brayden Risedorph after three straight saves, gets the Saturday start. Risedorph pounded the strike zone touch 93-MPH and went 1-2-3, inducing three ground balls on only nine pitches.
Senior Day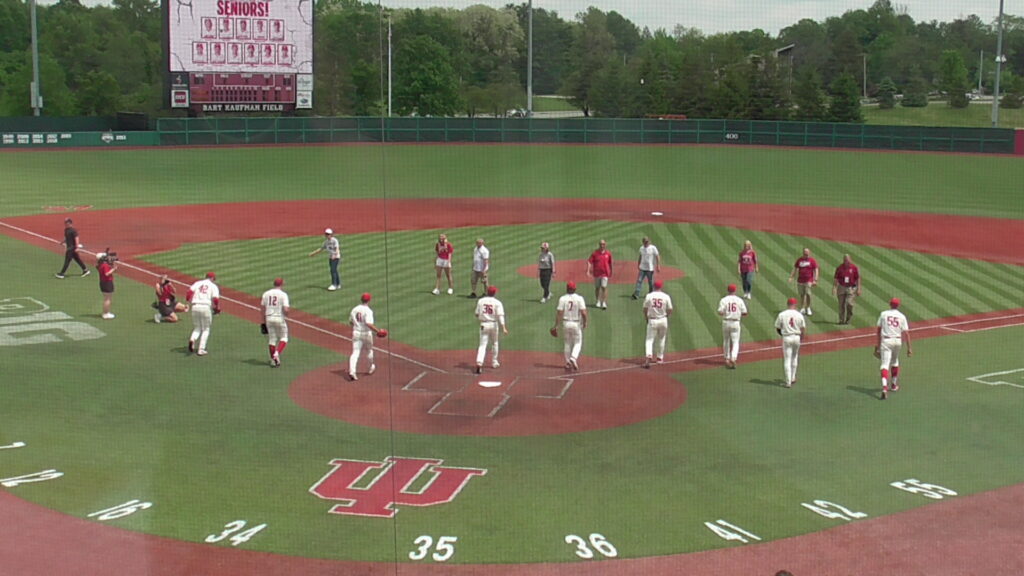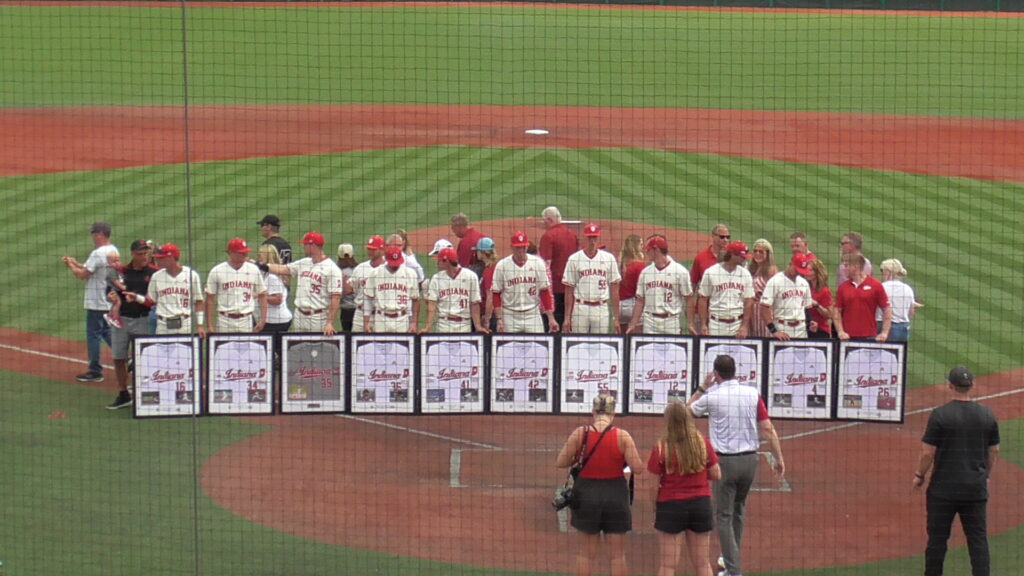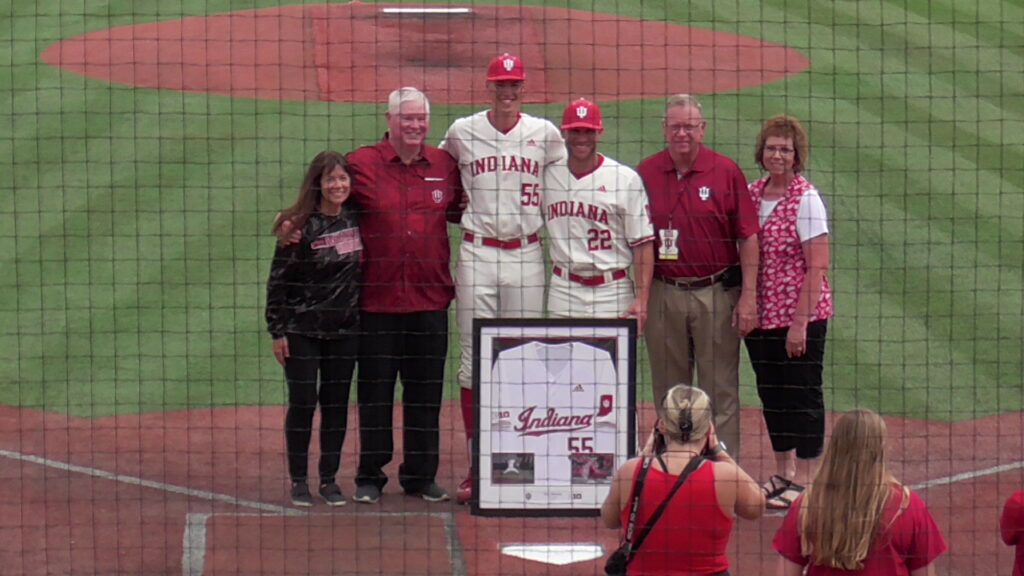 Preview
Indiana and Purdue head into game 2 of the series both highly motivated for a win. Indiana is battling with Maryland and Rutgers for a B1G Title, while Purdue is only 1/2 game ahead of Illinois for the last B1G Tournament spot. Neither team used primary bullpen arms in Friday's shootout. Indiana has Ryan Kraft and Craig Yoho available for long relief, Connor Foley will likely be ready for "fireman" duty should an inning look to get out of hand, and Brayden Risedorph should be avail to shut the door in the late innings with a small lead.
Like on Friday, the attention will be on the Indiana hitters. Can they stay focused and have the kind of quality at-bats that lead to a 26-run explosion on Friday?
Links
Round 2️⃣ vs. Purdue.

📺 https://t.co/lxCGLSLcxu
📻 https://t.co/Q3EAWiGCJF
📊 https://t.co/LFiX0NoV4O pic.twitter.com/PL3A1nc367

— Indiana Baseball (@IndianaBase) May 13, 2023