A classic Friday contest with only 10 combined hits ends in a 2-1 Troy victory

by Carl James •

@jovian34

• March 12th, 2022
Jack Perkins (2-1, 3.48 ERA) was moved up to the Friday starting pitching slot after three weeks as Indiana's Saturday starter. He did not disappoint. Throwing 91 pitches over 6 innings, surrendering only 2 runs, both earned, in the sixth inning. He limited free passes to only three total, though both runs got on base with Perkins' only two walks. The highlight of the day was a 1-2-3 fifth inning in which Perkins only needed to throw 4 pitches. He averaged one strikeout per inning. Perkins was locating multiple pitches and using his fastball as a very effective out pitch.
Unfortunately for the Hoosiers, Perkins' counterpart for Troy, Garrett Gainous, was even more effective. Gainous threw 98 pitches in 6 innings giving up no runs, two hits and walking three. He was helped out by a ground ball double play and two Hoosier runners caught stealing. Indiana was agressive early on the bases with Brock Tibbitts successfully stealing second base in the top of the second inning.
Indiana plated their only run in the top of the ninth inning with an RBI single off of the bat of Josh Pyne. A strikeout ended the game with the tying run on second base. The Hoosiers matched the Trojans with five hits on the game, and actually reached base 11 times compared to only nine base runners for Troy.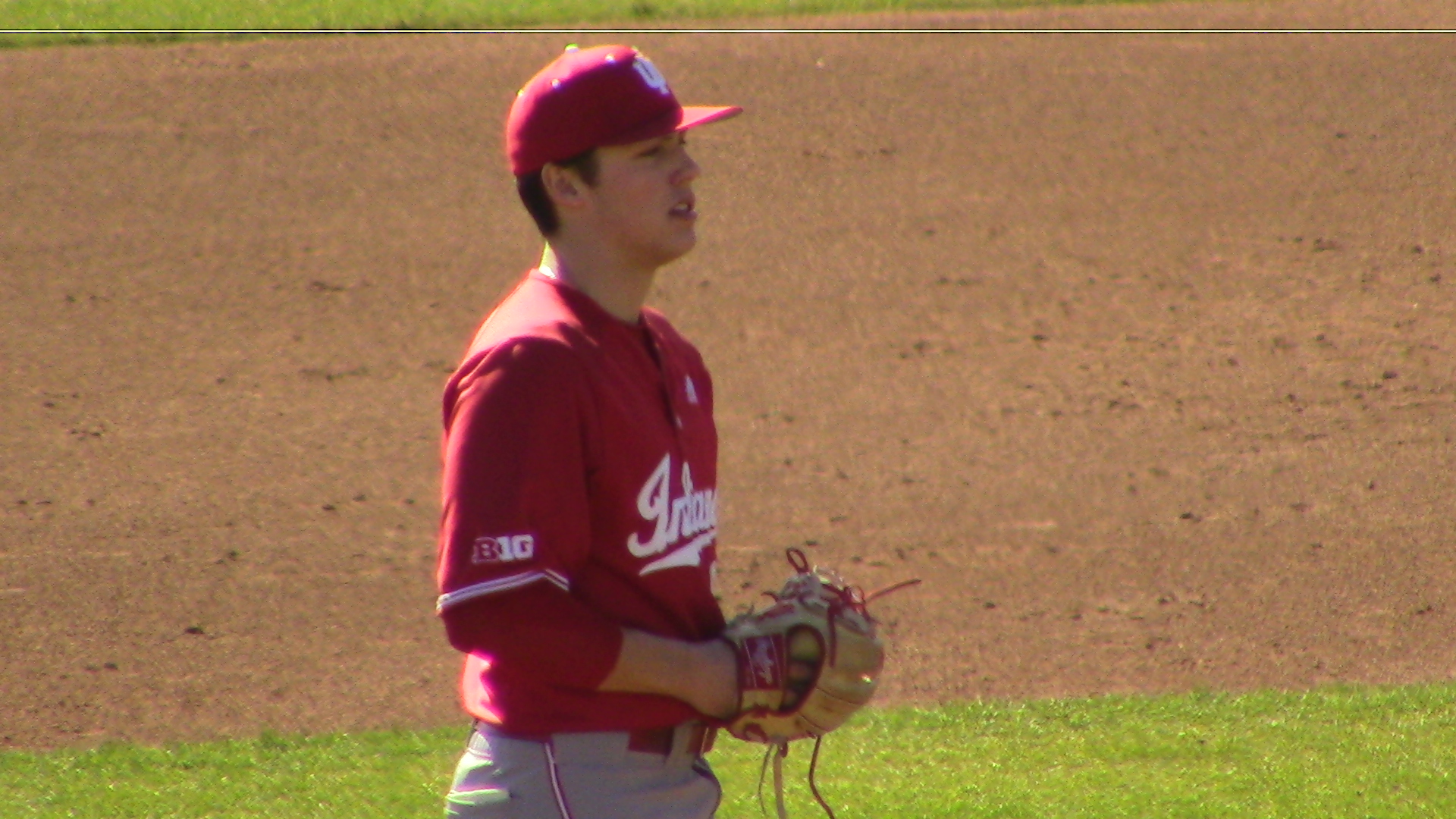 A big bright spot for the Hoosiers is the continued performance of left-handed relief pitcher Grant Holderfield. Holderfield pitched two scoreless innings giving up a hit and a walk, while striking out one. Holderfield had dropped his ERA to 0.87 with a not insignificant 10.1 innings of work on the short season. While his stuff is very effective against left handed hitters, he also has a pitch with arm-side action that allows him to be competitive with righties as well.
The loss ends the Hoosiers' 4-game win streak and drops them to 6-7 on the season. The scheduled Saturday contest has been changed to a double header at 12 noon ET on Sunday. John-Biagio Modugno and Bradley Brehmer will get starts for Indiana in the double header that Hoosiers will need to sweep in order to claim a series victory.