For the series running August 29th – September 4th
By David Welch @dcwelch_24 September 8th, 2022
Each week we will recognize the top hitting and pitching performances from our Indiana Hoosier alum who are playing professional baseball at both the affiliated and independent, major and minor-league levels. We will also highlight other notable performances of the week and pass along other Hoosier related news and notes.
Alumni Position Player of the Week
Alex Dickerson
Gwinnett Stripers (AAA) – Atlanta Braves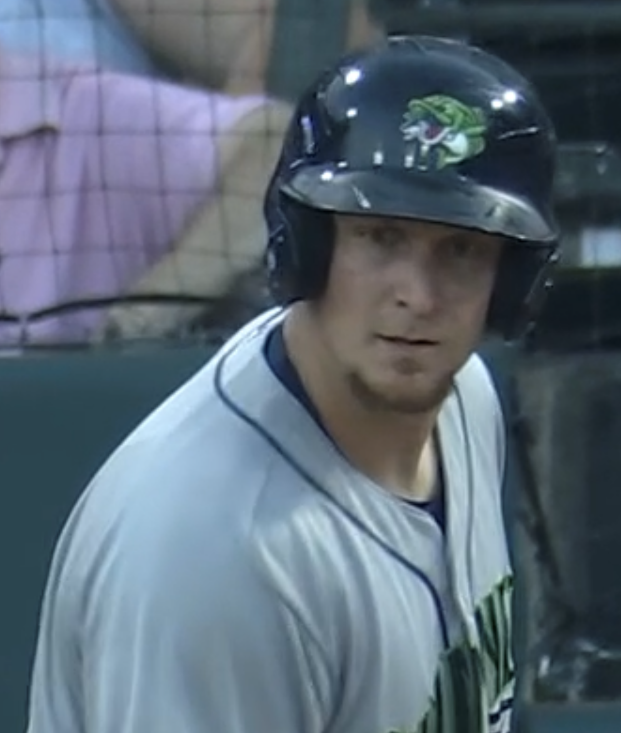 Alex Dickerson quietly put together a very solid series, last week. In what was a rain shortened week across the minors, Dickerson hit .333 with 2 home runs and 3 doubles in just 4 games.
While the season has not seen Dickerson go on a prolonged power surge as we have seen in the past, he hasn't battled sustained slumps either. The longest Dickerson has gone without at least getting on base has been 3 games while his longest hitless streak has been 4.
AB
H
2B
3B
HR
R
RBI
BB
SB
AVG
OBP
SLG
OPS
15
5
0
0
2
2
5
0
0
.333
.333
.933
1.267
Hitter Notes:
Matt Gorski has resumed full game activities following a late June quadriceps injury that sidelined him for the better part of two months. Gorski homered in his first game back for the Florida State League, Bradenton Marauders and added a two-hit game on Sunday. This is last week of the class A level teams, so a promotion back to Double-A Altoona, who has two more series this season, could be on the horizon to help Gorski get some more plate appearances before the end of the minor league season.
Kyle Schwarber's chase of Ted Kluszewski's Indiana record of 49 major league home runs in a season continues. Schwarber is currently 6 home runs behind Kluszewski's pace through 134 games. Given his propensity for home run streaks, 49 is not out of the question but is getting more and more challenging by the day. One thing Kyle has going for him is he gets 162 games to reach this mark where Klu only had 154.
Alumni Pitcher of the Week
Gabe Bierman
Beloit Sky Carp (Advanced A) – Miami Marlins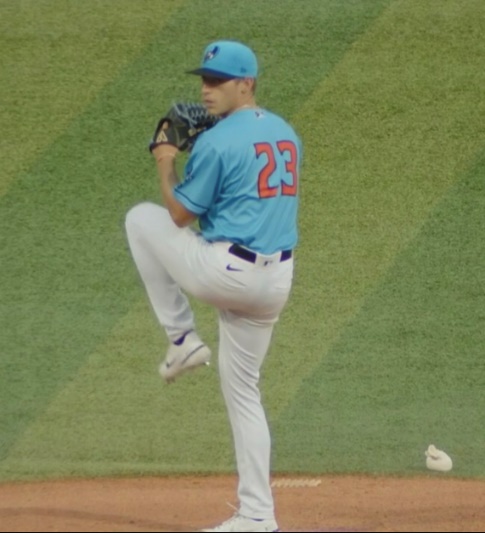 G
W
L
ERA
IP
TBF
H
R
ER
BB
SO
AVG
WHIP
K%
K/9
1
0
1
1.50
6
21
2
1
1
0
7
.100
0.33
33.3%
10.50
Gabe Bierman's season at Class A Jupiter had seen its ups-and-downs this season but his second outing following his promotion to the Beloit Sky Carp of the Midwest League was nothing less than spectacular. Bierman went 6 innings, striking out 7 while allowing just 2 hits. Bierman's outing was a classic example of how a pitcher's win-loss" record can be deceiving of their overall performance. The only run Bierman allowed came after a 1 out triple, followed by a sacrifice fly. Other than that lone blemish on his stat line, Bierman kept the Quad Cities River Bandit batters guessing all night long. Beloit has one more series this season which gives Bierman another chance to build upon what has already been an impressive promotion to the Advanced A level.
Other Notable Performances:
Tommy Sommer
G
W
L
ERA
IP
TBF
H
R
ER
BB
SO
AVG
WHIP
K%
K/9
1
0
0
1.50
6.0
21
4
1
1
1
6
.200
0.83
28.6%
9.00
Pitcher Notes:
Tommy Sommer has been selected to pitch for the German national team for the 2023 World Baseball Classic Qualifying Tournament. Germany hosts the qualifying games in Regensburg, Germany and plays September 17th against the winner of the first round matchup between Great Britain-France. Games are available at worldbaseballclassic.com and MLB.tv. The top two teams from the European pool will move on to the March, World Baseball Classic.