by Josh Bennett • @jmbennett22 • Nov 7
Tommy Sommer and Braydon Tucker (Team Scott) were the starting pitchers in a very competitive game one of the Cream and Crimson Series, with Team Sommer prevailing with a 5-3 win.
We still haven't heard what the stakes are this year between Tommy and Braden… but hoping it's as good as Ryan Fineman's green hair last fall!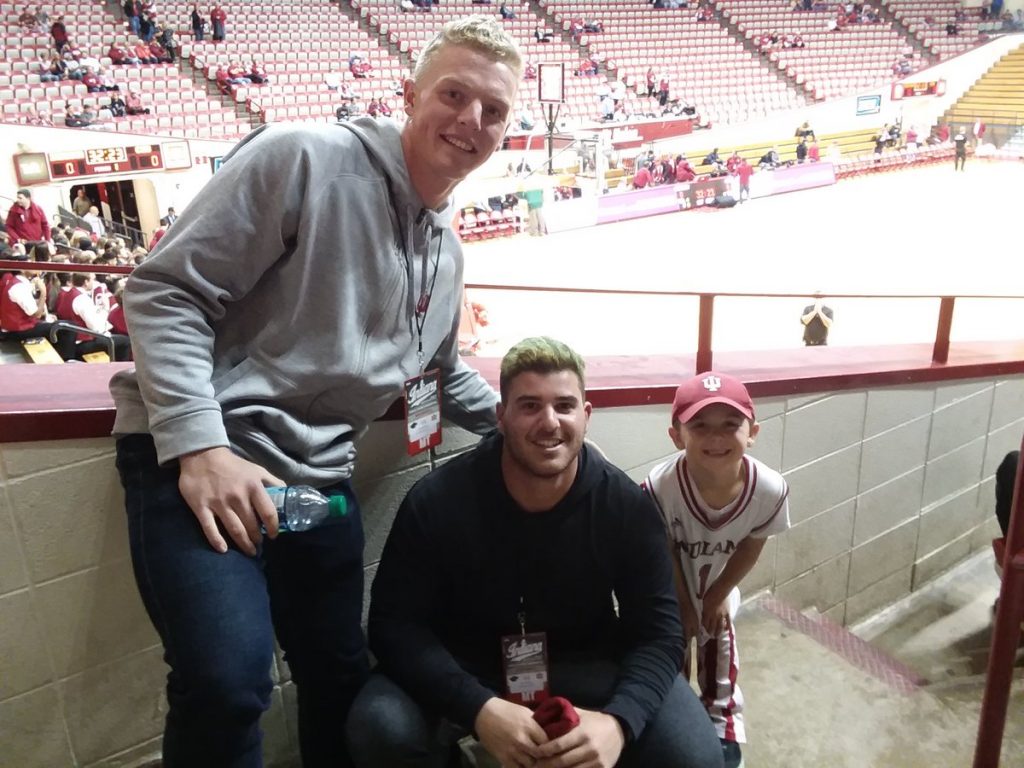 Grant Richardson was the only offense for either side in the first inning banging a double off the left centerfield wall.
Team Sommer was able to get on the board first in the second inning recording hits by Tyler Van Pelt, Hunter Combs, Ryan Fischer and Richardson. Combs and Richardson drove in the 2 runs.
Team Scott fought back in the 4th inning with four hits themselves and took a 3-2 lead. Jordan Fucci had a double, Paul Toetz singled before Collin Hopkins followed with an RBI single plating Fucci. Hunter Jessee then moved both runners up with a sac bunt. Tucker Shank drove in Toetz with a ground out to first, and Ethan Vecrumba drove in Hopkins for the third and final run of the inning with a single.
Team Sommer regained the lead in the 5th on a 2 out double from Combs that plated Cole Barr and Jake Skrine. The bullpen shut the door from that point with Nathan Stahl, Connor Manous, Matt Litwicki, and Grant Sloan combining for the final 5 frames allowing just 3 hits with 6 K's and only 2 walks.
In the 8th Team Sommer added an insurance run via a Richardson hit to drive in Garrett Manous who reached on a double. Cal Krueger then came in with 2 runners on and no outs. He proceeded to retire the next 6 batters faced to complete 2 innings while recording 3 K's vs 0 hits or walks.
Dalton Laney also recorded 2 scoreless innings for Team Scott allowing just 1 hit and one walk to go along with 2 strikeouts, and Ty Bothwell struck out 2 in his one inning of work.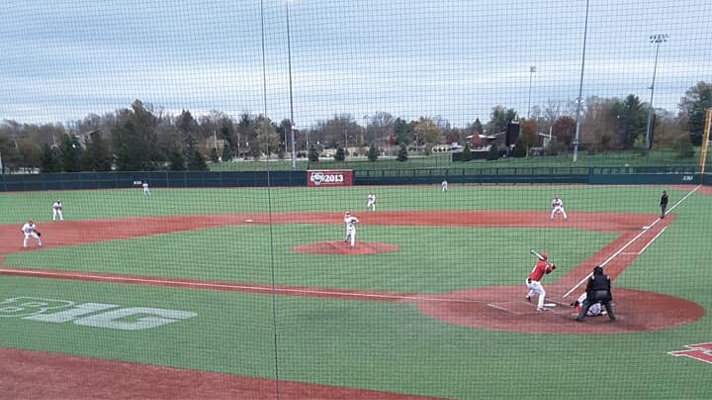 Team Sommer Recap
Pitching Line – 3 ER on 8 H with 10 K's to 3 BB
Richardson – 3 H (2B), 2 RBI
Combs – 2 H (2B), 3 RBI
Toetz – 2 H
Team Scott Recap
Pitching Line – 5 ER on 11 H with 14 K's to 2 BB
Vecrumba – 2 H, RBI
Fucci – 3 H (2B)
Fischer – 2 H
Odds and Ends
Both Catchers threw out a baserunner.
Cole Barr had the only successful steal of the game.
There were 4 Hoosiers who attempted a bunt (2 Sac/2 for a hit)