By Chris Feeny • @ChrisF3105 • May 30
Hoosier Baseball has earned a #2 seed in the 2019 Louisville Regional. This will be Indiana's sixth trip to the NCAA tournament in the last seven seasons and the third consecutive time as a #2 seed. Louisville, as the host, is the #1 seed, Illinois State is the #3 seed and UIC is the #4 seed.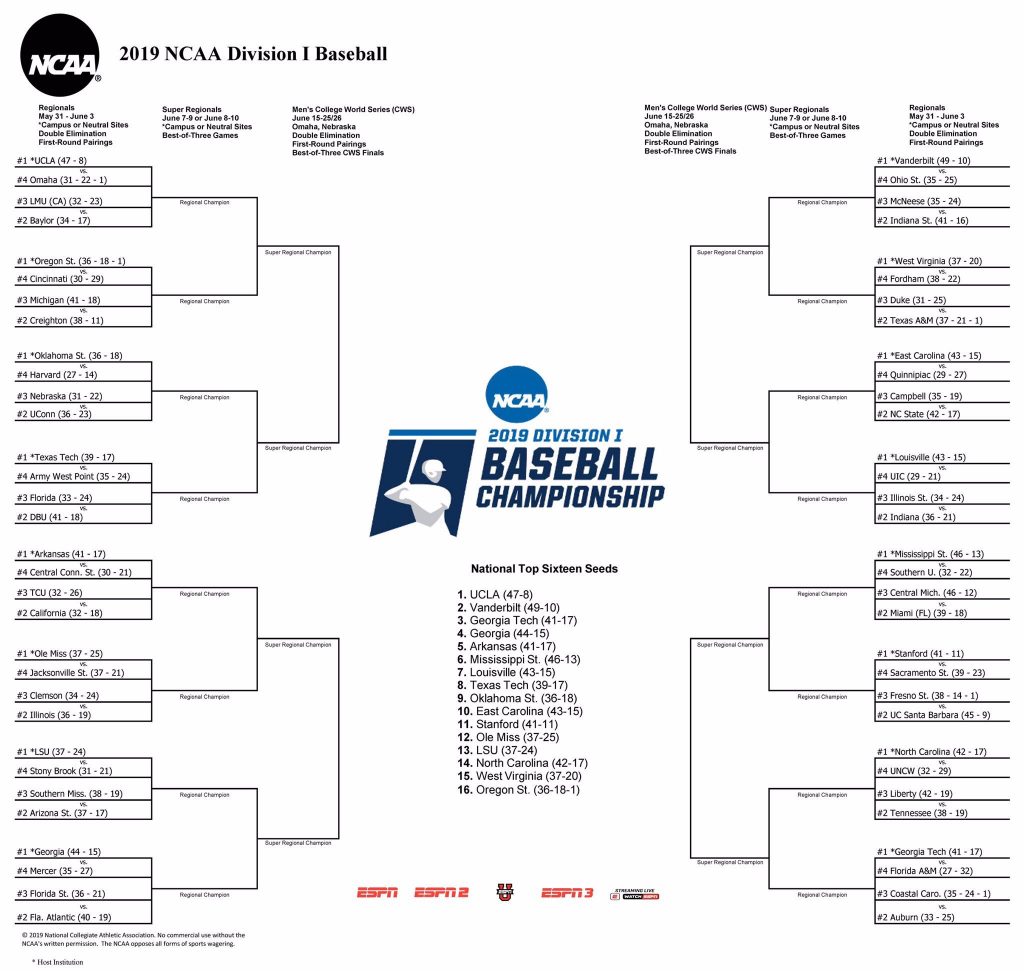 How does this Tournament work?
• This is a 64 Team Tournament broken down into 16 four team Regionals. The four teams play each other until 3 have lost twice.
• The winner moves on to next weekend which is the Super Regionals. The Super Regionals are the remaining 16 teams paired off playing a best 2 out of 3 series. The 8 winners go to the College World Series.
• Those 8 teams are split into 2 sets of four playing double elimination in Omaha, Nebraska. The Mecca Of College Baseball. When it is down to two teams it's a Championship Series. 2 out of 3 to determine the National Championship.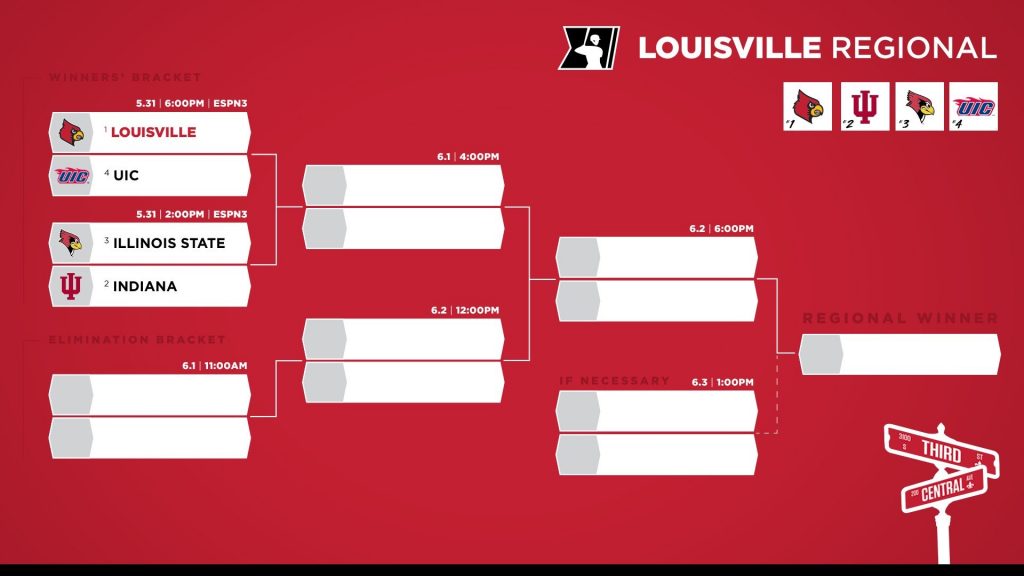 Forget all that, when are the games gonna be and how can I watch them?
• The games will be spread out throughout ESPN Networks and the Watch ESPN App including ESPN Plus. Channels will be determined once opponents are known. Check with @iubase17 on Twitter for updates.
• Greg Murray will be on site providing play by play for Hoosier Country 105. That will include over the air radio and the .com stream.
• Hoosier Baseball's first game is against Illinois State on Friday at 2pm. It will be streamed on ESPN3.
• Win Friday afternoon and we will play the winner of Louisville vs UIC on Saturday afternoon at 4pm Win that game and it's Sunday evening at 6pm.
• Lose on Friday Night and it'll be against the loser of the Louisville vs UIC game on Saturday at 11am Lose twice anytime and our next game will be during Fall Ball.
• Win the day game Saturday and it's a, must sweep, day-night doubleheader on Sunday vs both remaining teams.
• Sunday Game times would be at 12 noon and 6pm
• If a deciding Game Seven on Monday is needed it will be at 1pm winner take all.
I know it's complicated but basically lose twice any time and you are out. Lose once and winning the Regional becomes more difficult but not impossible. Win the first two and you have a major advantage.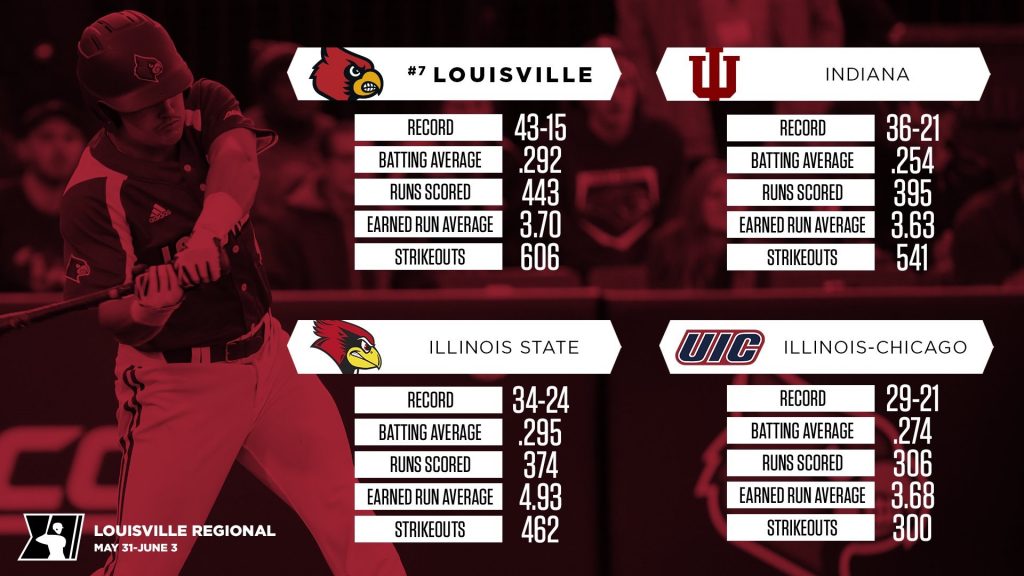 What do we know about the three teams in our Regional?
#1 Seed Louisville Cardinals
ACC Regular Season Champs
RPI – 9
43-15 (27-7 Home)
ACC Pitcher of the Year
LHP Reid Detmers
HR Leader – Alex Binelas (13)
Batting AVG Leader – Tyler Fitzgerald (.327)
#3 Illinois State Red Birds
Semi Finalist MVC Tournament
RPI – 26
34-24 (19-17 away from home)
MVC Pitcher of the Year
LHP Brent Headrick
HR Leader – John Rave (12)
Batting AVG Leader – Joe Aeilts (.350)
#4 Seed UIC Flames
Horizon Tournament Champions
RPI – 241
29-21 (10-15 away from home)
Horizon Player of the Year – RHP Jacob Key
HR Leader – Scott Ota (19)
Batting AVG Leader – Ryan Hampe (.369)
For additional Team Previews of the Regional check out the latest episode of Talking Hoosier Baseball.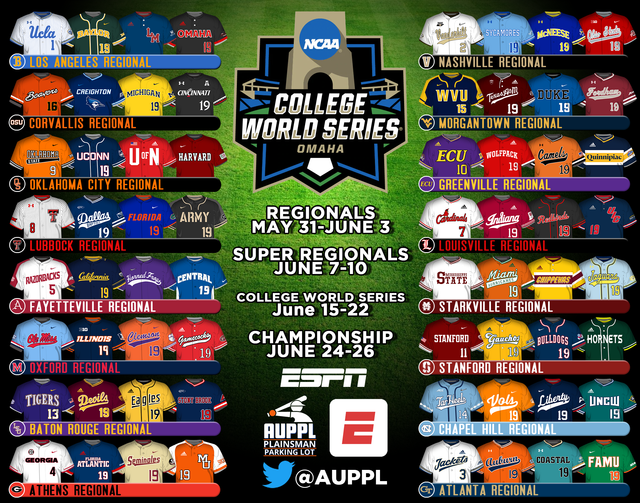 Can Hoosier Baseball Win this Regional and advance to The Supers next weekend?
Absolutely.
As it has all year, it'll come down to execution and fundamentals. The depth of this pitching staff will be key to winning in this Regional format. The plan at the plate will be very different each game to due the wide variety of pitching and the three teams' strengths and weaknesses. No matter the plan or approach, keeping that plan a priority irregardless of the environment will be key. This team has experience in big games and the depth to battle in this format. It'll really come down to how high the execution is each game. The talent and leadership of this group is there to take that bus ride back up north with Super plans for next weekend. They just have to make sure to shine bright under the brightest lights … even if it's in the afternoon. Go Hoosiers.