By Chris Feeny • @iubase17 • March 6
You don't like the weather in Indiana ? …….
Most people know the end of that saying and this week in Bloomington has been a great example of it. Wednesday's home opener had a picture perfect day and and a picture perfect score for that matter.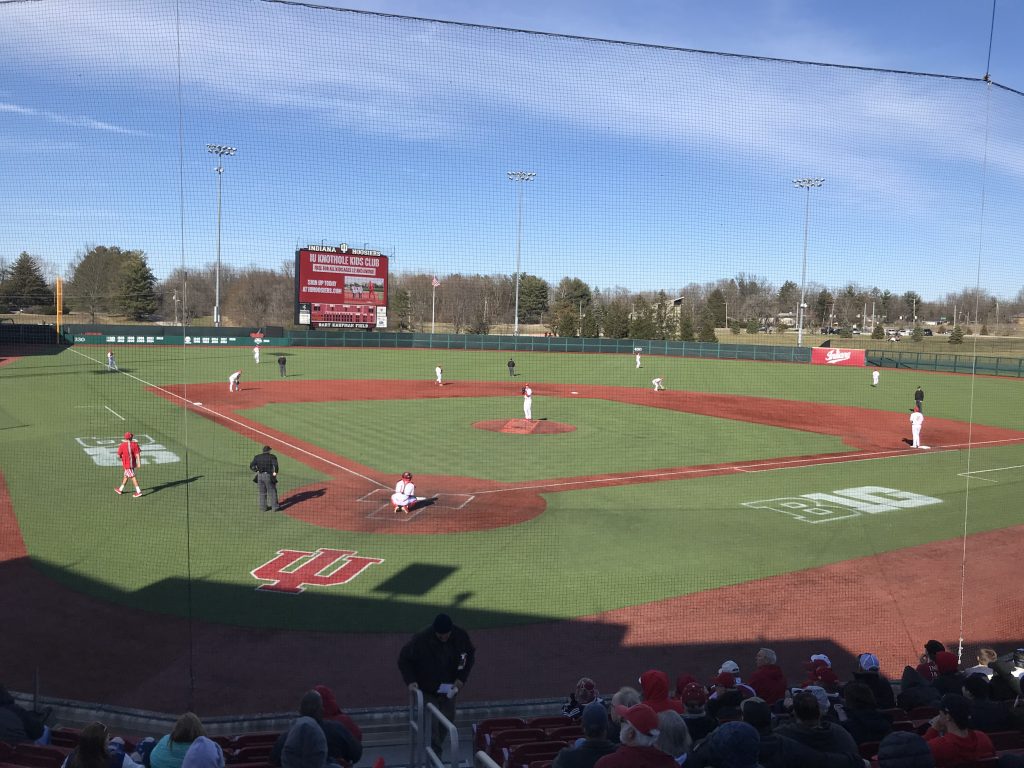 Unfortunately, just 36 hours later, today's weather has temps in the thirties and wind chills expected in the 20's during game time.

San Diego and IU will play a doubleheader on Saturday (two 9 inning games). First pitch scheduled for 2pm. We do not have the parking details as of yet but there is a Men's Basketball game at 12 noon so I would expect the lots to be pay lots until a designated time. Sunday is a single game with a first pitch of 12.
For updates on Hoosier Baseball you can follow iubase.com on Twitter @iubase17 , InstaGram @iubase or join the #iubase Facebook Fan Group.