Below you can find all Hoosier Baseball commits that are from right here in the Hoosier State. For any past or new Future Hoosier updates on the site you can check out the Future Hoosiers Category on the menu bar. You can also subscribe to the Talking Hoosier Baseball YouTube channel for game clips.
Homestead High School
Carter Mathison  OF/LHP
Senior
Class of 2021
---
Center Grove High School
Tyler Cerny SS
Junior
Class of 2022
I am very excited to announce that I have verbally committed to continue my academic and baseball career at Indiana University. @IndianaBase @cg_baseball @inbullsbase @PBRIndiana @PerfectGameUSA @JeffMercer54 pic.twitter.com/2hUQ2z3tDE

— Tyler Cerny (@Tyler_Cerny2) June 28, 2019
---
Southridge High School
Colson Montgomery SS
Senior
Class of 2021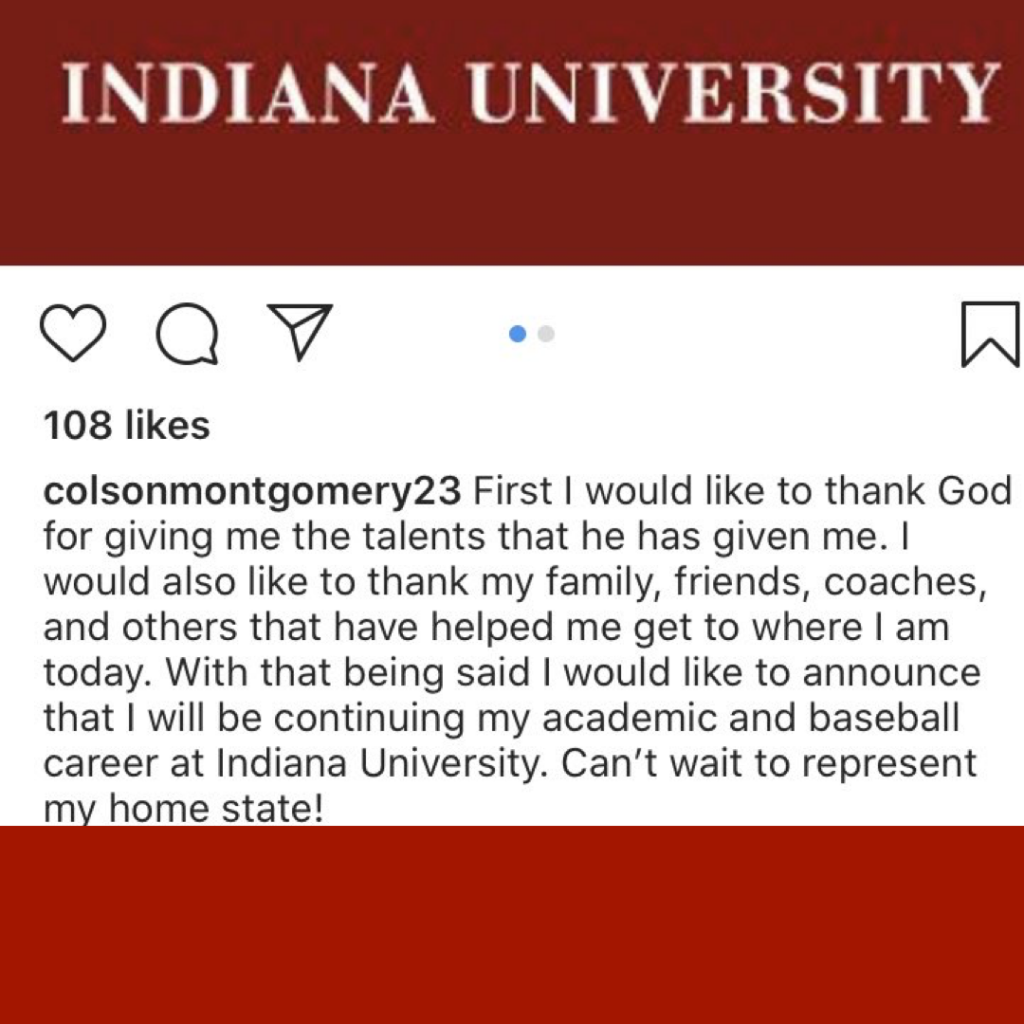 ---
Floyd Central High School
Evan Goforth SS
Senior
Class of 2021
GO HOOSIERS🔴⚪️ @PBRIndiana @CanesMidwest16U @CanesMidwest @TheCanesBB pic.twitter.com/7y0U1wxMc8

— Evan Goforth (@EvanGoforth) August 22, 2019
---
Linton High School
Josh Pyne RHP/SS
Senior
Class of 2021
Very blessed and humbled to announce that i have committed to Indiana University to further my education and baseball career!🔴⚪️ pic.twitter.com/bgBFhfojeq

— Josh Pyne (@_joshpyne_) November 2, 2017
---
Edgewood High School
Luke Hayden RHP
Senior
Class of 2021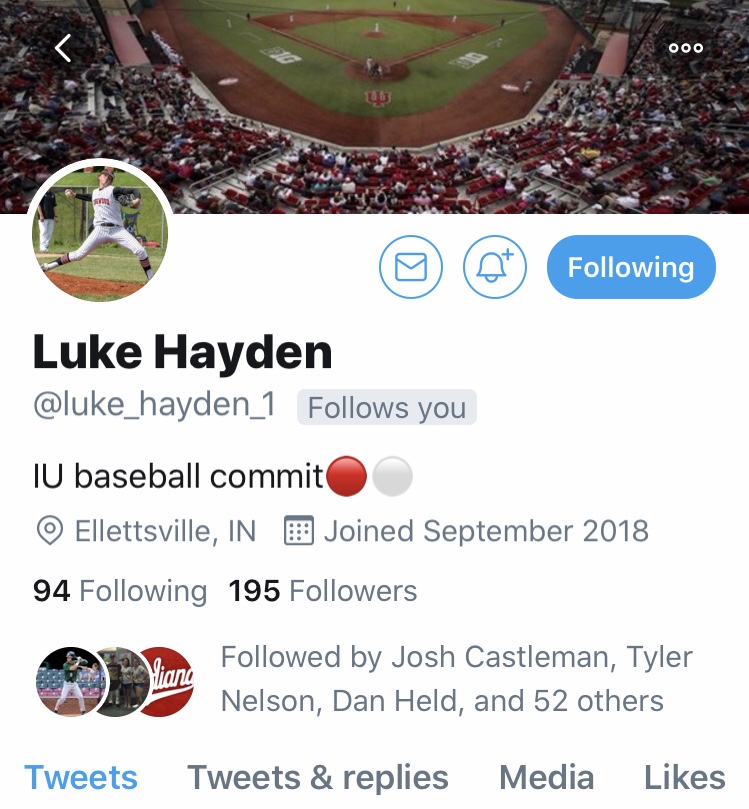 ---
New Castle High School
Aydan Decker-Petty RHP
Junior
Class of 2022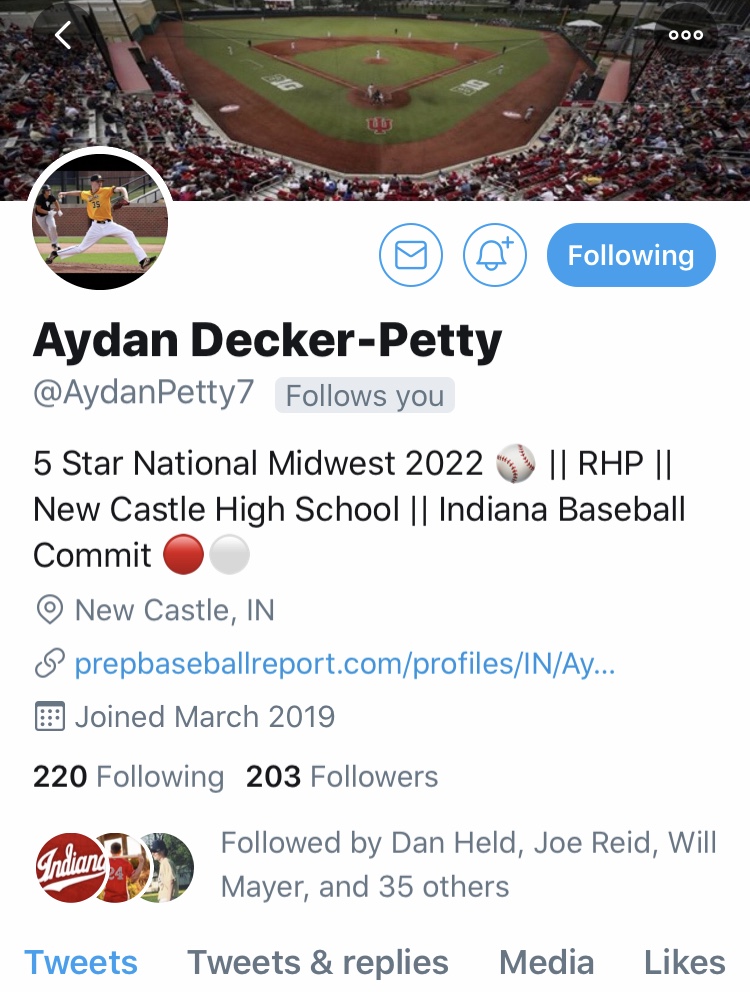 ---
You can also see all the incoming 2020 commits here. Many are currently playing summer ball and will hit The Bart in The Fall.

To stay current on all the Future Hoosiers in the News you can follow our Twitter Account @iubase17
 or join the #iubase 
Facebook Fan Group
.