By Chris Feeny • @iubase17 • Aug 20
Team Indiana is heading to Jupiter, Florida in October and six Future Hoosiers are on the roster.
• RHP Luke Hayden
(Edgewood)
• 3B Kip Fougerousse
(Linton-Stockton)
• RHP Casper Clark
(Columbus North)
• SS Tyler Nelson
(Andrean)
• LHP Zach Behrmann
(North Central)
• RHP Costa Sirounis
(Munster)
Release from PerfectGame.org
Oct 10 – 14 | Roger Dean Complex | Jupiter, FL
This is the 21st Annual WWBA World Championship, which is held at Roger Dean Complex in Jupiter, Florida. The WWBA World Championship is the top scouting attraction in all of amatuer baseball each year, and almost every top prospect in the country attends each year, along with 700+ MLB scouts and college coaches.
This will be the second time on the roster for Kip Fougerousse. Last year he was joined by incoming freshmen Jack Walker, Garrett Manous and Ethan Vecrumba.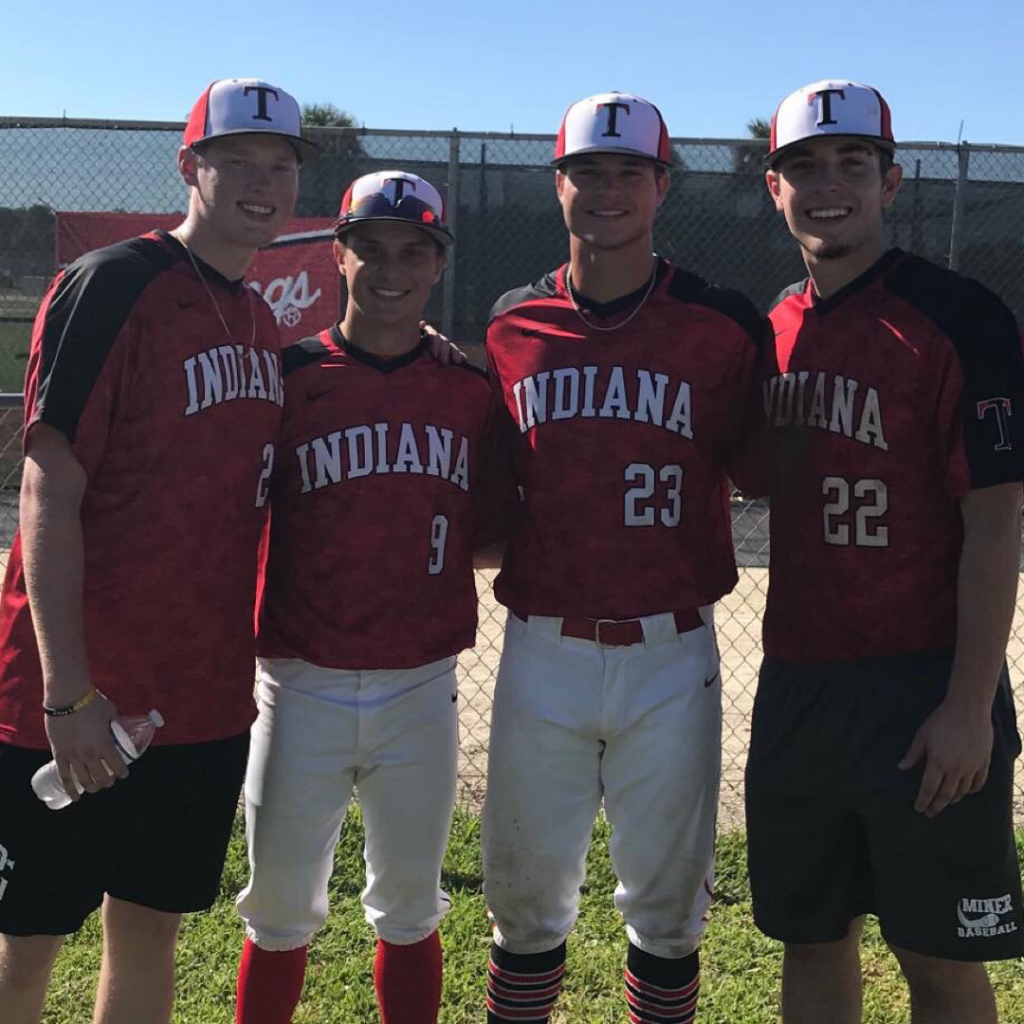 It is quite an honor to be invited to the WWBA Championships as well as a huge opportunity for these athletes. They will be playing with the best talent in the Hoosier State against some of the best in the country.
For updates on the event you can follow Team Indiana on Twitter
Fall is getting closer…#TI 🔴⚫️ pic.twitter.com/1iROLdpWdg

— Team Indiana (@Team_IN_) August 8, 2019
And for updates on all Future Hoosiers you can use the Future Hoosiers tab in the menu bar and follow iubase.com on Twitter @iubase17 or join the #iubase Facebook Fan Group.