By Chris Feeny • @iubase17 • Jan 22
"I think if you make it a big deal it's a big deal. It's the same game. They didn't move the bases, they didn't move the mound. If you've been outside, you've been inside. I look at our ability to have the facilities that we have. I've never had the opportunity to have these kind of facilities and work with teams and we've had teams that have had a lot of success early.

So, if we make it a big deal it'll be a big deal. To me, it's not a problem. If you make an excuse from the beginning, then you'll have one. Let's pick up and go play baseball and go compete. These guys have had success, they are being coached successfully, they know how to go do it. Now we have to go execute." — Coach Mercer

Those were Coach Mercer's thoughts about Northern Team's preseason preparation and scheduling when he was asked about it upon arriving in Bloomington in 2018.

The 'No Excuses' Road Trip for 2020 includes 3 round trips south against 7 opponents over 17 days with plenty of high stakes RPI contests for resume building. Regardless of how much of the preseason is spent at The Bart or at The Mellencamp Pavillion, this show gets on the road February 14th in Baton Rouge.
**All times ET, All mileage is from The Bart, All RPI's are from the final report of 2019, All rankings from D1Baseball.com
(#11) LSU
Baton Rougue, LA
Alex Box Stadium (814 miles)

February 14-16
• Friday 8pm / Saturday 4pm / Sunday 1pm
LSU (40-21, RPI: 21) entered the '19 NCAA Tournament as a National Seed. They advanced to The Supers by beating Southern Miss in the Regional Final. However, Florida State swept the Super Regional to end LSU's season. This will be Indiana's second ever trip to Alex Box Stadium.
South Alabama Tournament
Mobile, AL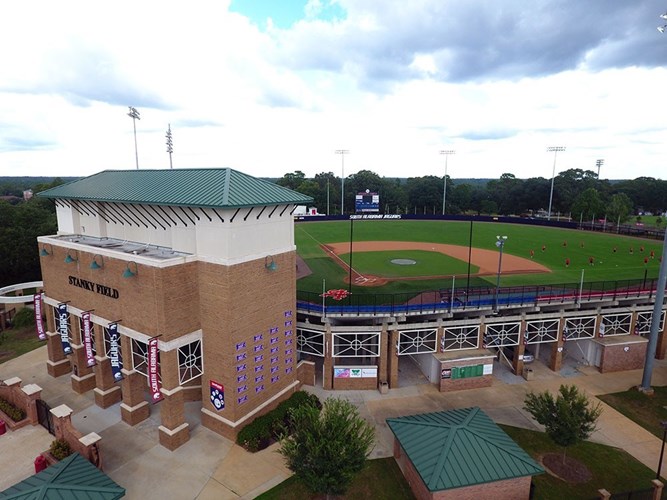 Stanky Field (716 miles)
February 21-23
• Friday 1pm vs UT Martin
UT Martin (25-31 RPI: 201) set a program record in 2019 with 25 wins but were eliminated by Austin Peay in the OVC Tournament and did not qualify for the NCAA Tournament.
• Saturday 11am at host school South Alabama
South Alabama (30-26 RPI: 104) lost to ULM in the Sun Belt Tournament and did not qualify for the 2019 NCAA Tournament. The Jaguars come into 2020 unranked but sophomore Ethan Wilson and senior RHP Drake Nightengale were selected as Preseason All Americans and they are projected to make the 2020 NCAA Tournament. As the host team, this Road Win opportunity could prove very valuable come May.

• Sunday 11am vs Sienna
Sienna (18-33 RPI: 246) did not qualify for the 2019 MAAC Tournament or NCAA Tournament.

The 17th Annual Keith LeClair Classic
Greenville , NC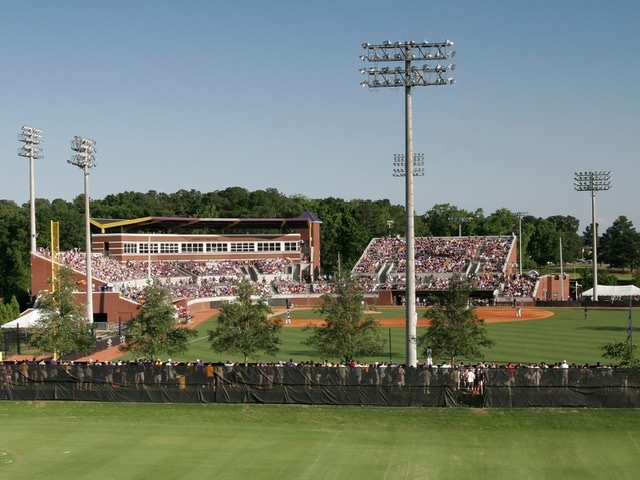 Lewis Field at Clark- LeClair Stadium (740 miles)
Feb 28 – March 1
• Friday 4:30pm at host school (#21) East Carolina
ECU (47-18 RPI: 6) hosted a Regional in the 2019 NCAA Tournament. After advancing through the losers bracket they beat Campbell in the Regional Final. They advanced to play Louisville in The Supers where they were swept. ECU was voted as the PreSeason favorite to win the American Athletic Conference in 2020. Another resume building opportunity for IU but it will be Ace vs Ace in what is a normally a pretty raucous environment at LeClair. Outside of The Box, this anticipates to be the most important game of the trip.
• Saturday 12 Noon vs High Point
High Point (27-27 RPI: 138) finished 8th in the Big South but won three elimination games in 36 hours to advance to the Big South Tournament Final. They did fall one game short as Winthrop beat them to advance to the NCAA's
• Sunday 10am vs (#25) Ole Miss
Ole Miss (41-27 RPI: 16) hosted and won its Regional in 2019. They then played at Arkansas For The Supers. It went to a game three but Ole Miss eventually lost to end their season one win from the College World Series. A neutral site win vs a ranked SEC opponent would obviously be the perfect way to end the road trip and begin what would be the next 16 out of 17 games at The Bart.
So that's the 2020 version of the Team from the North season starting road trip. Plenty of opportunity for this new group of Hoosiers. The question will be, can they take advantage of it?