By Chris Feeny • @iubase17 • Aug 29
Fougerousse, Clark, Sirounis and Behrmann all ranked in PBR Indiana's updated Top Ten Rankings.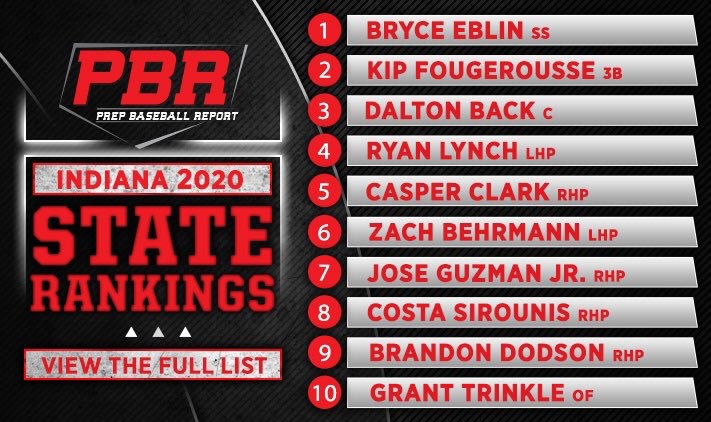 This coaching staff has shown it will recruit all over the country but yesterday's update shows how the top talent from the Hoosier State is on its way to The Bart as well. Two of the Top 5 and half of the Top 8 are Bloomington bound next Fall.
Number one on the updated list, SS Bryce Eblin, is committed to attend Alabama. However, one of the top shortstops from Ohio, Max Johnson ,is included in the Hoosier Class of 2021. Rounding out the Top 5, C Dalton Back is committed to Miami (OH) and LHP Ryan Lynch is part of the Notre Dame 2020 Class.
This is just the first update since the Summer Season ended and the start of the High School season is obviously still several months away but seeing Hoosier Baseball represented at the top is always encouraging.
ICYMI, All four will be joining fellow Future Hoosiers Luke Hayden and Tyler Nelson with Team Indiana out in Jupiter for the WWBA Championship in October. It will be interesting to see how they perform on such a big stage.
You can see the entire 2020 Class here and the rest of the verbal commits from the Hoosier State here.