Coach Mercer said the other day that his first priority was to fill out his staff. He hasn't wasted any time. Former assistant coach/pitching coach of UCF, Justin Parker, has joined Coach Mercer on staff.
This will not be the first time Coach Parker and Coach Mercer share a dugout. Before taking the job at UCF (before the '17 season), he spent six seasons as the Wright State pitching coach. The head coach of Wright State at that time, Coach Lovelady, brought Coach Parker with him to Orlando.
He's had a ton of success with developing pitchers sending many to the MLB Draft. Just this past season five UCF pitchers were drafted one as high as the 5th round.
https://twitter.com/ucf_baseball/status/1004746309184651264?s=21
The 2018 UCF pitching staff finished the season ranked 13 in ERA and that season he had a strength of schedule of 39.
Coach Parker attended Fort Wayne HS in Indiana. He spent his college playing days at Wright State. He was then drafted by Arizona in the 6th round of the 08 MLB Draft. After three years in the Dbacks minor league system he began coaching at Wright State.
You can check out an interview done with Coach Parker before the start of the '18 season Here
And you can welcome Coach Parker to Hoosier Baseball via twitter @JustinDParker24
Proud of our guys! #NationalStudentAthleteDay pic.twitter.com/N3LjFXEXK3

— Justin Parker (@JustinDParker24) April 6, 2018
A new era of Hoosier Baseball is taking shape pretty quick. Great to see Coach Mercer already has his guy. Can't wait to see this new leadership team hit the field. Fall Ball will be here before we know it.
Go Hoosiers !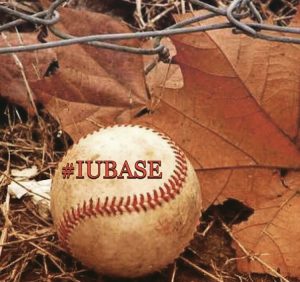 — CF