UPDATE – No Baseball on Friday – Series now starts Saturday 1pm, DH on Sunday 11am
By Carl James @jovian34 March 24th, 2023
---
No Baseball Friday
🚨🚨🚨SCHEDULE CHANGE🌧️🌧️🌧️#iubase vs Ohio State

no baseball today

Saturday, March 25 – 1 p.m.
Sunday, March 26 – 11 a.m. (doubleheader) pic.twitter.com/JwGmcxi7Zh

— iubase.com (@iubase17) March 24, 2023
It was misting as I got to the Bart at 3pm on Friday. Ohio State was taking batting practice but word just went out that no baseball will be played on Friday. There will be a single game on Saturday at 1pm. Most likely it will be Ohio State ace Isaiah Coupet (3-1 1.08 ERA) with a very impressive 0.80 WHIP going against Hoosier Luke Sinnard (3-0, 3.33 ERA, 1.00 WHIP).
Weather Watch – 2:15pm
If anything, the forecast has improved with all rain in the 4-7p window under the "light" line.

Weather Watch – 1pm
Now Weather.com's rainfall graphic extends late enough to see anticipated rainfall in quarter hour increments for four hours after the scheduled first pitch at 4pm.

If this pans out the rain should stay in the "light" range during expected game time. We have not heard anything to the contrary of a 4pm first pitch, but will keep monitoring.
Weather Watch – 12 noon
Rain is in the forecast in Bloomington. By looking at the expected rain totals we can see why the move from 6pm to 4pm likely happened. While not ideal, Bart Kaufman Field is playable during relatively light rain in the 4p-7pm window. We will keep you posted on any changes to the schedule and forecast as we get them.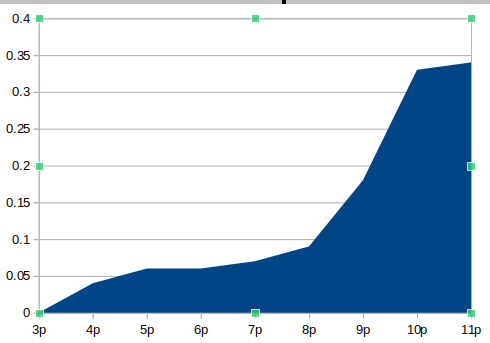 Links
Opening B1G play against the Buckeyes.

📺: https://t.co/rGDH7UKSGP
📻: https://t.co/Q3EAWiGCJF
📊: https://t.co/LFiX0NoV4O pic.twitter.com/baa2MWUMHW

— Indiana Baseball (@IndianaBase) March 24, 2023