Indiana is going for the sweep in the 4-game series vs. the Knights
By Carl James @jovian34 March 12th, 2023
---
Top 9th: Knights 2, Hoosiers 3 (FINAL)
An error on the lead-off batter plus a single and double gets the Knights on the board and puts the tying run in scoring position. Dustin Glant comes out for a mound visit while Connor Foley warms up. An RBI groundout puts the tying run 90 feet away, but the Hoosiers need only one more out. Cerny fields a rocket and throws out the runner with a great grab by Tibbitts at first. Hoosiers win and sweep the series.
Bottom 8th: Knights 0, Hoosiers 3
Another Knight pitching change. Mathison pops up to the shortstop. Pyne walks and Taylor singles, but they are left stranded.
Top 8th: Knights 0, Hoosiers 3
Whiteaker surrenders a lead-off walk and Mercer elects to go to his closer, Ryan Kraft for the six-out save. Kraft is absolutely filthy and gets three quick outs including another great play by Tyler Cerny.
Bottom 7th: Knights 0, Hoosiers 3
Matthew Ellis pulls a single to right with one out. Sam Murrison pinch runs for him. Tyler Cerny hits a a hard single and Murrison takes third, drawing a throw that allows Cerny to get to scoring position. This forces Bellarmine's first pitching change of the day. Glasser drives in Murrison with a sacrifice fly. Jessee gets on via an error on a ground ball and Cerny comes around to score an unearned run.
Top 7th: Knights 0, Hoosiers 1
Whiteaker is on. Two strikeouts and a groundout.
Bottom 6th: Knights 0, Hoosiers 1
The pitching duel continues. Hunter Jessee gets on with a soft infield hit. Whalen and Carter Mathison flyout opposite field. Brock Tibbitts gets Jessee to scoring position with a single. Josh Pyne grounds out to end the inning.
Top 6th: Knights 0, Hoosiers 1
Infield defense has been excellent today. Cerny and Pyne make a pair of great plays to help Whiteaker record a 1-2-3 inning.
Bottom 5th: Knights 0, Hoosiers 1
Tyler Cerny hits a triple to the gap with two outs but is stranded when the Bellarmine pitchers robs Glasser of a hit.
Top 5th: Knights 0, Hoosiers 1
After one out and a walk Seti Manase's day is done. Evan Whiteaker is in from the bullpen. He gets a quick ground ball fielder's choice and a flyout to keep Bellarmine off the board.
Bottom 4th: Knights 0, Hoosiers 1
Nothing going for the Hoosiers.
Top 4th: Knights 0, Hoosiers 1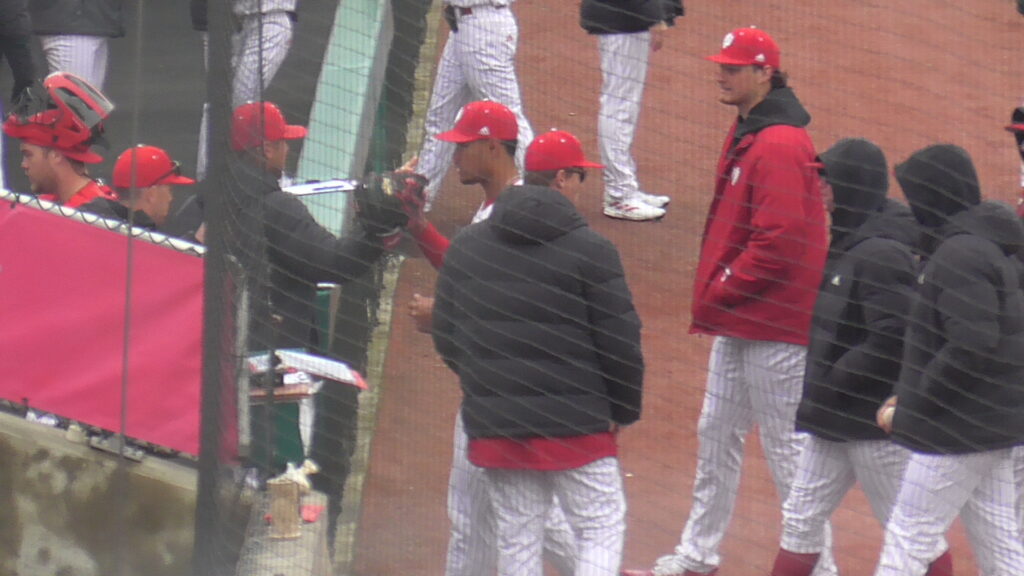 This is shapping up as a pitcher's duel. Seti Manase manages to strand a lead off a lead-off double with his seventh strike out of the day.
Bottom 3rd: Knights 0, Hoosiers 1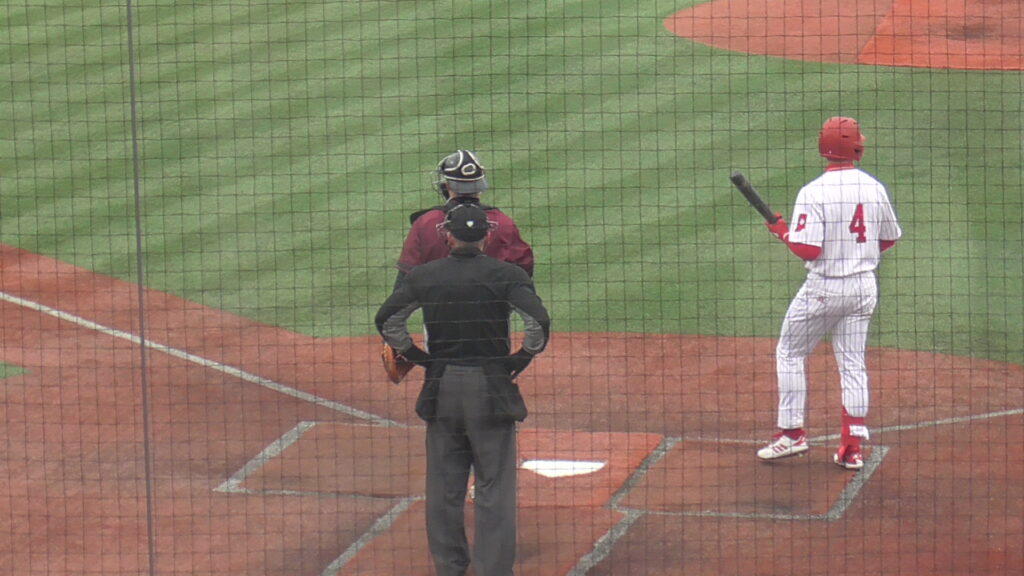 Tyler Cerny and Phillip Glasser get on with singles and advance on a wild pitch. Jessee pulls a groundout to the right side to drive in Cerny. Whalen strikes out to end the threat, stranding Glasser at third.
Top 3rd: Knights 0, Hoosiers 0
Manase throws a very fast 1-2-3 inning of his own.
Bottom 2nd: Knights 0, Hoosiers 0
Indiana goes down 1-2-3.
Top 2nd: Knights 0, Hoosiers 0
Manase works around a walk and Josh Pyne makes a fantastic diving catch robbing Bellarmine of a hit.
Bottom 1st: Knights 0, Hoosiers 0
Hunter Jessee hits a solid opposite field single, but the Hoosiers manage nothing else
Top 1st: Knights 0, Hoosiers 0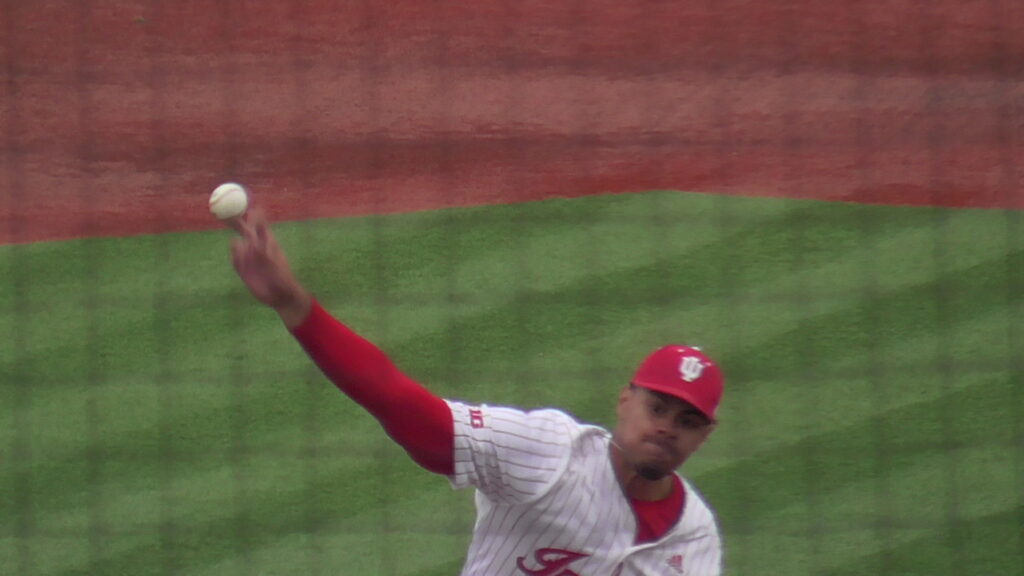 Seti Manase strikes out three in the first. One of those strike outs reached on a wild pitch and single put a runner in scoring position, but both were stranded.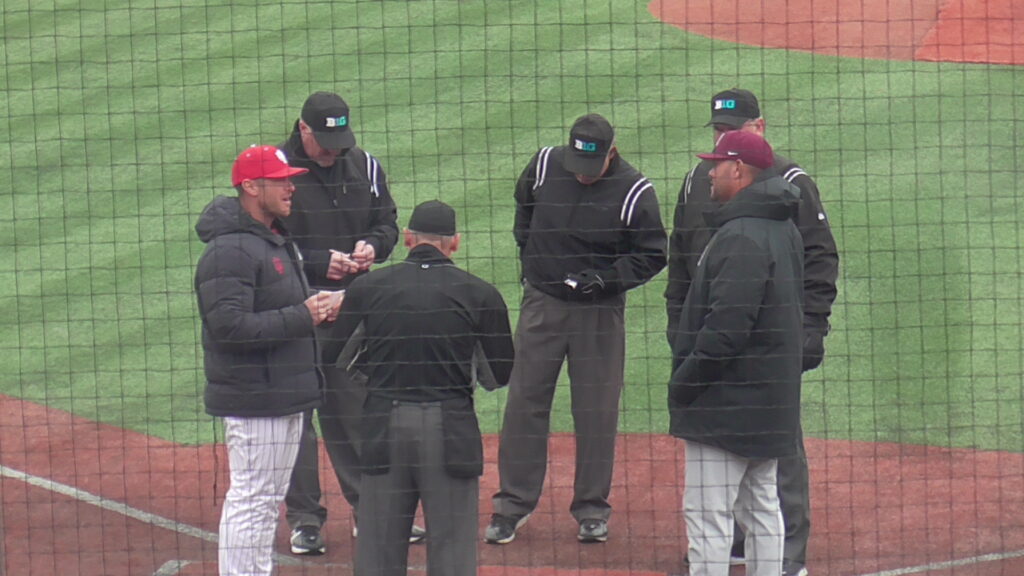 Hoosier Starters
Matthew Ellis is back in the lineup and Devin Taylor gets his second straight start at DH after going 4 for 4 in yesterday's game. Seti Manase is on the bump.
Sunday starters. ⚪️🔴 pic.twitter.com/4Jx8nE9W6k

— Indiana Baseball (@IndianaBase) March 12, 2023
Links
Sunday Matinee.

📺: https://t.co/ID8pIBnqS2
📻: https://t.co/Q3EAWiGCJF
📊: https://t.co/LFiX0NoV4O pic.twitter.com/jm0ru293IA

— Indiana Baseball (@IndianaBase) March 12, 2023