Just one more day.
June Baseball starts at 5pm Friday evening in Austin, Texas.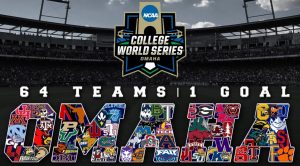 Hoosier Baseball doesn't exactly play teams from Texas all that much. So, in case you need it, here is some news and information about our three opponents. There are also three podcast previews that review the Austin Regional.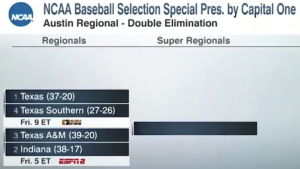 Texas Southern Tigers
Texas Longhorns
News
News with Video
Texas A&M Aggies
News
News with Video
Podcast Previews
Aggie Nation Regional Preview
Joe Healy's Regional Preview
Talking Hoosier Baseball Episode 17 – Includes Regional Preview
And if no one has wished you a Happy Chad Clark Day yet, let me be the first.
Go Hoosiers !
#iubase
— CF