Game 1 of the weekend series went to the Hoosiers thanks to some stellar defense and a one-inning surge of offense
by Garrod Creech •

@creech_garrod

• April 1st, 2022
The victory came against a rapidly improving Northwestern team that entered the day having won seven of their last eight games. Jack Perkins got the start for IU and kept a red-hot offense that had scored double-digit runs in five of their last six games in check for most of the afternoon. He mixed pitches well and mostly forced the Wildcats into soft contact but still ran into some trouble in the fifth. A pair of hit batters and bad luck soft single up the middle loaded the bases up quickly with no outs. Josh Pyne made a tough play on a hard-hit ground ball to third to get a force out a home with no outs, but Perkins walked the next guy to push across the first run of the game. A sac fly would give the Wildcats a two-run lead before the inning was over, but Perkins shut the Wildcats down in the sixth to finish his day on a high note.
Northwestern lefty Sean Sullivan was arguably even more effective in his six innings of work, leaning on a two-seam fastball that was regularly breaking more than 15 inches both vertically and horizontally to strike out 11 Hoosiers. Sullivan has performed like one of the top pitchers in the B1G all season, sporting the conference's fourth-best ERA at 2.16 and 76 strikeouts in 41 innings so far. IU batters managed just three hits against him.
"I know we don't swing and miss at fastballs very much, and we swung and missed more fastballs off of him than I've ever seen us do," Coach Mercer said. "Hats off to him. He's got a really unique fastball and I hope I never see it again."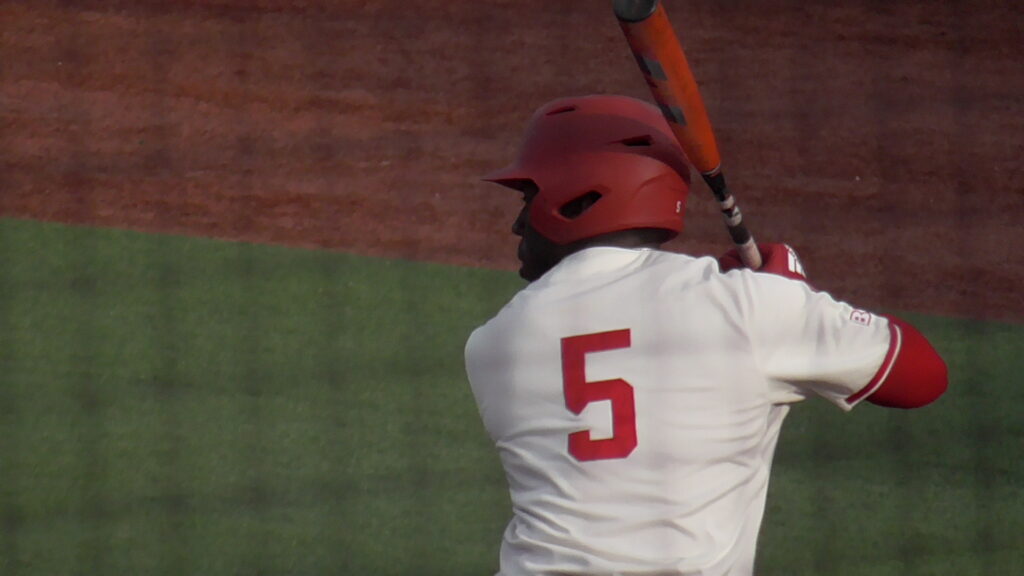 Sullivan was impressive, but a 31 pitch first inning led to the high pitch count that ultimately forced him out of the game. Once he was gone, Indiana's offense came to life. Hunter Jessee led off the bottom of the seventh with a single. Two batters (and a Tyler Doanes walk) later, Phillip Glasser shot a double into the left-field corner that tied the game at 2. Moments later, Bobby Whalen, today's DH, singled Glasser in to put IU ahead by a run. Another hit and a Northwestern error led to two more runs, and the Hoosiers led 5-2 after seven innings.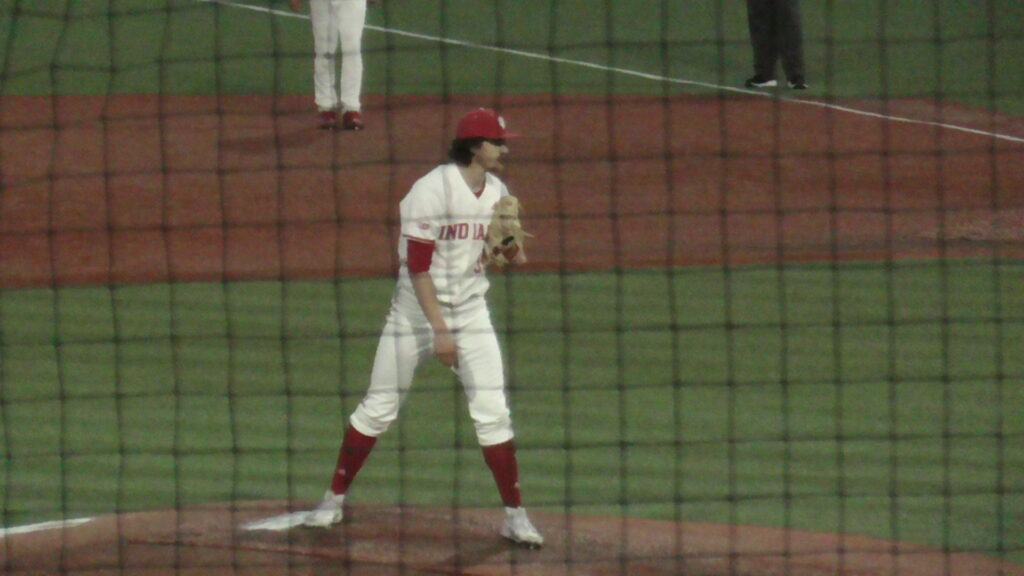 Back on the other side, Grant Holderfield followed Perkins's performance with a quick and scoreless top of the seventh, but two hits and an Indiana error ended his day in the eighth (though he technically still got the win). Braydon Tucker, who spoke earlier this week about loving to pitch in big moments, inherited loaded bases with no outs. Northwestern scored two quick ones after a walk and sac fly, but obstruction on a bunt play with runners at the corners sapped some momentum from their rally. With two outs and runners still on first and third, Pyne, whose consistently excellent glovework at the hot corner has not gone unnoticed, handled another tough ball down the line and ended the threat.
"He's incredible," Mercer said of Pyne. "And I've seen some good third baseman. I've coached some top 5-round third basemen, guys that are in pro ball, high-level guys. He's as high level of a defender as I've ever seen."
Tucker then stayed in the game for the ninth and battled through some adversity, getting all three of his outs with two Wildcats on base to earn his first save of the season. After failing to close out close games throughout the first month of the season, this win marked the team's third tight victory in a row.
"Last week against Evansville, winning those two games that were close, and then being able to win today, it means a lot to our team, just being able to get into those situations and close out. It's really a big confidence booster," said Glasser.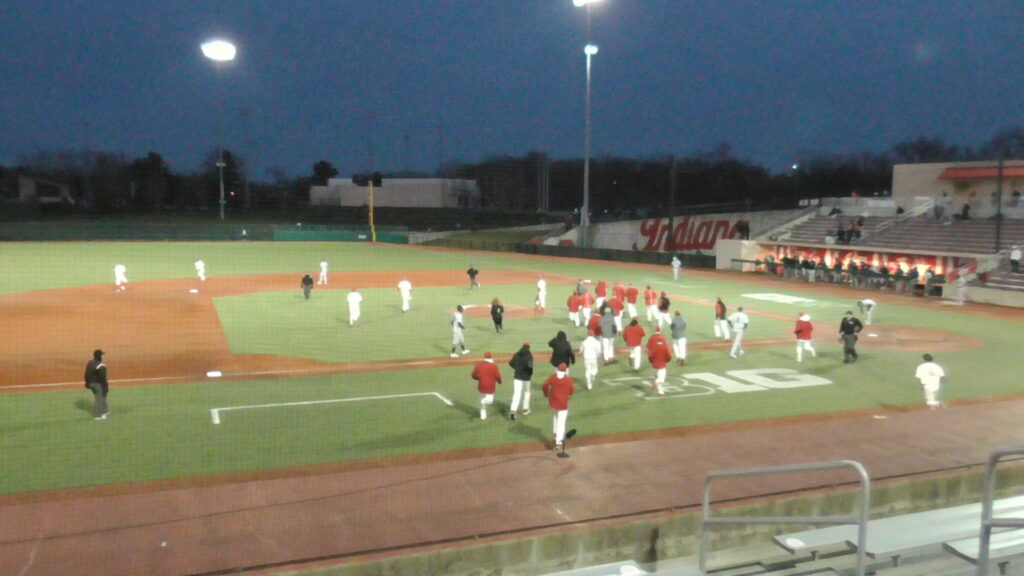 Indiana will look to build on that confidence tomorrow after their strong start to conference play. Game two of the Northwestern series will kick off Saturday at 1 PM. Bradley Brehmer, coming off consecutive strong starts of his own, is expected to take the mound for the Hoosiers. Fans can catch the game on B1G+ or follow the iubase.com team for updates.