Indiana dropped game two of their weekend series to Northwestern Saturday as another late comeback falls short
by Garrod Creech •

@creech_garrod

• April 2nd, 2022
Today's game in a lot of ways was very similar to the first. Bradley Brehmer navigated Northwestern's powerful lineup relatively well in the early innings, getting ahead early in a lot of counts and hitting most of his spots. He seemed to have more swing-and-miss stuff today, striking out eight Wildcats in 5.1 innings, but he again showed his tendency to play with fire in other areas, allowing four Northwestern base runners in the first three innings and stranding them all. While his superpower seems to be managing the game with runners on base, his luck shifted in the fourth. After giving up a leadoff single and hitting another batter with one out, an almost double-play ball squeaked through the infield and put Northwestern on the board first. A deep double made it 3-0 before the home team could escape the jam. Brehmer came back out and tossed a scoreless fifth inning, but the hole the Hoosiers had fallen into would prove hard to escape.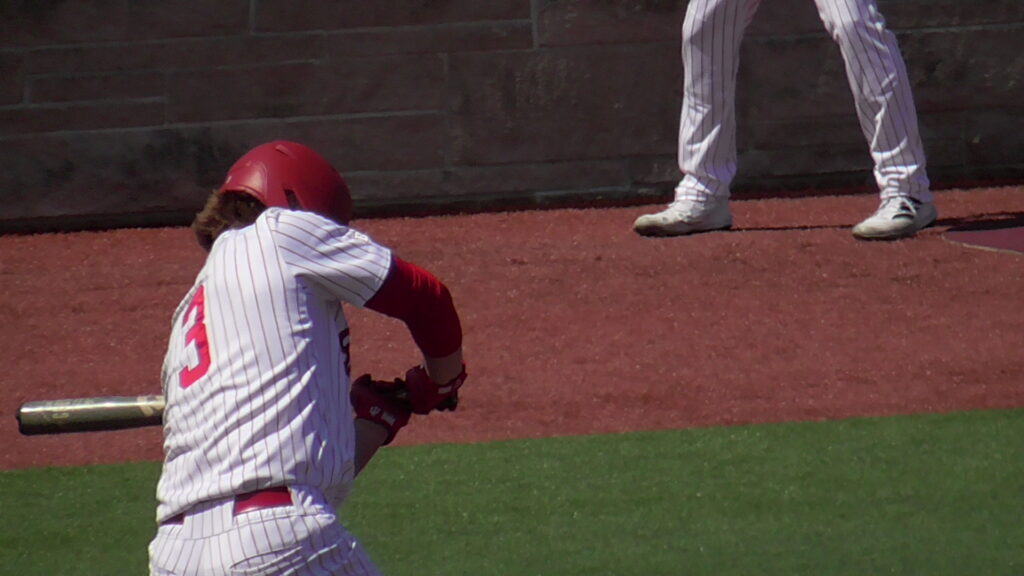 On the other end, the Hoosiers (outside of Josh Pyne and Carter Mathison) couldn't do much of anything against Northwestern starter Farinelli. They weren't striking out much, but Farinelli did an excellent job locating pitches and forcing Indiana batters to hit right at Northwestern's shift-heavy defense. Gone were the patient plate approaches that led to yesterday's high pitch counts. Gone were the free bases that the IU offense has used to jump-start rallies so often this season. They had opportunities. Pyne (now riding a 15 game hit-streak) doubled twice in the first five innings but never made it past third. Mathison had 2 hits prior to the ninth, but nothing came from those either. Farinelli was in the game until the eighth inning, largely dominating what had been a hot IU offense heading into this series.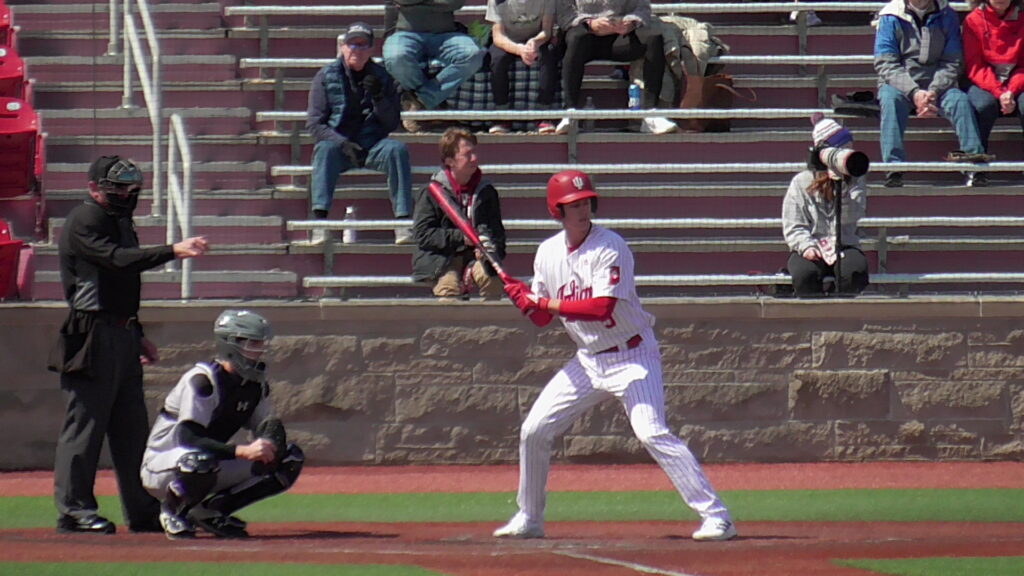 "I thought today was one of the first times we've been really immature offensively," Mercer said. "We've gotten very used to and comfortable playing a certain way offensively. Ya know, a guy throws it 92 down the middle and we drill it, walks a guy and hangs a breaking ball and we drill it. Today they did a wonderful job, they forced you into playing a different style of baseball. We didn't do a good enough job adjusting to that."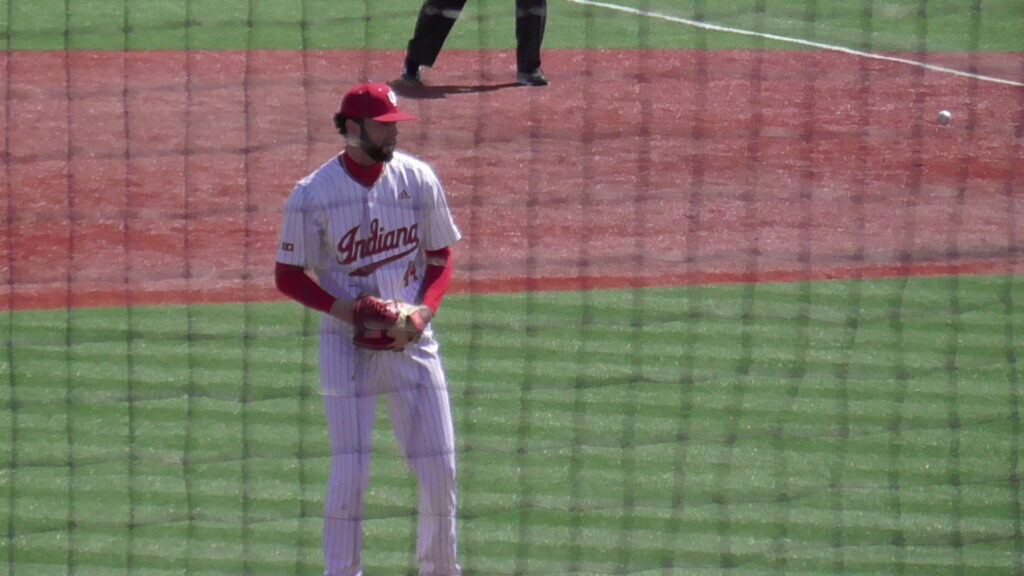 Back on defense, Brehmer got one out in the sixth before he was replaced by Reese Sharp. Sharp got out of the sixth no problem, but Northwestern's offense, with two guys hitting .375 and seven hitting above .270, can stack hits in a hurry. Three hard ones to start the seventh ended Sharp's day and led to three more runs.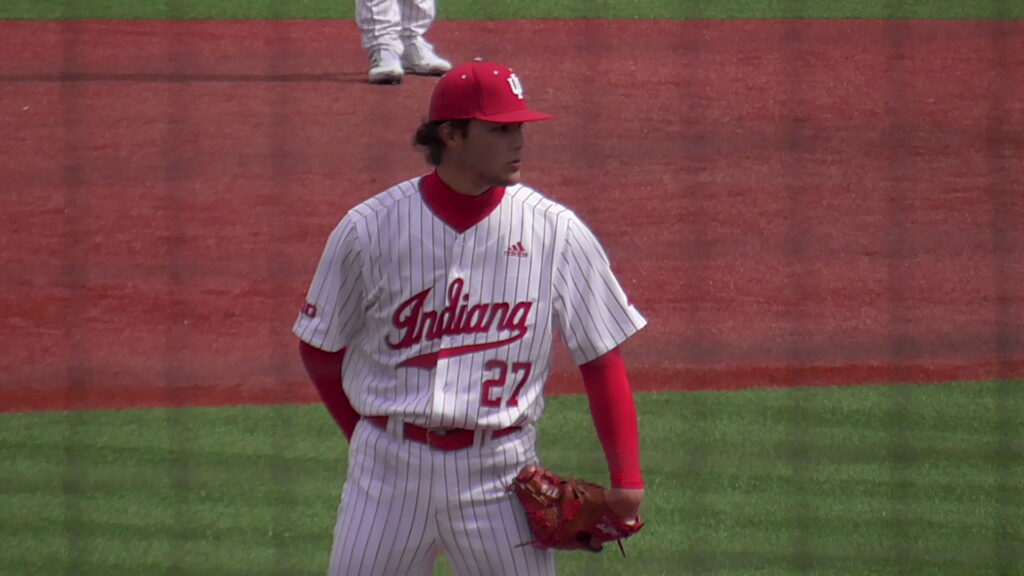 "They're a good offense, they have some veteran guys that can really hit. [They're] very very well-coached and they're gonna punish mistakes. Sometimes they're gonna punish balls that aren't mistakes," Mercer said.
Ty Bothwell followed Sharp with 2 innings of solid relief, locating his fastball much better than in recent appearances. Luke Hayden had a rougher outing though and Northwestern pushed one more run across in the ninth to make 7-0.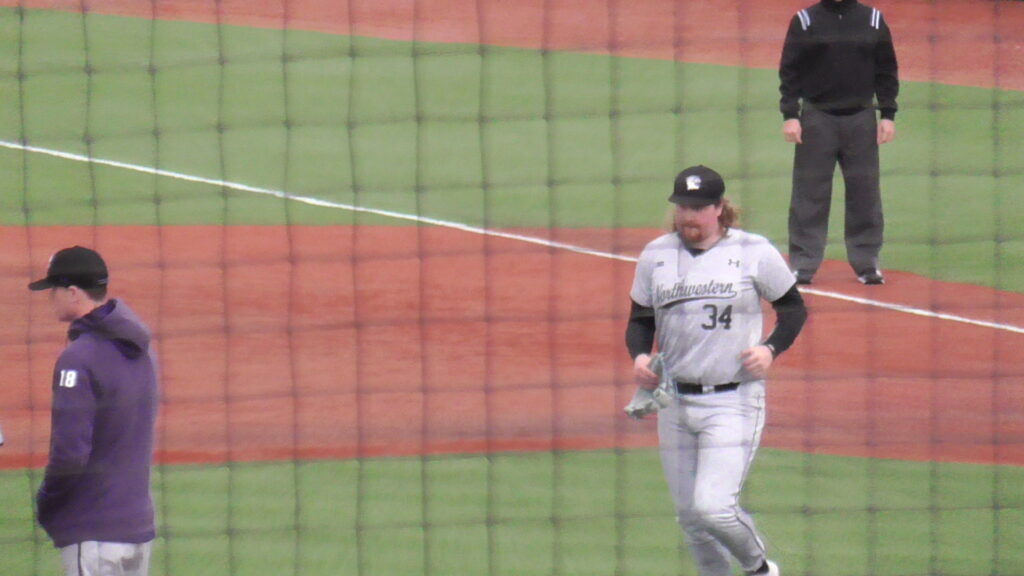 But Northwestern's bullpen still almost managed to blow it.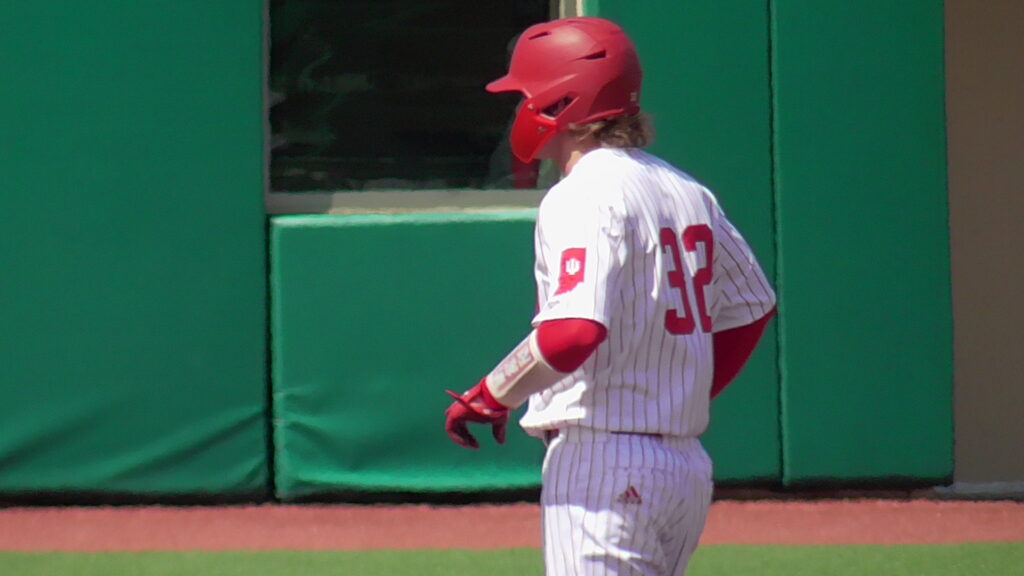 The free bases came much easier in the final frame. Phillip Glasser drew a leadoff walk and Matthew Ellis was hit by a pitch with one out to get things rolling. Pyne and Brock Tibbitts followed with back-to-back walks themselves to make it 7-1. Hunter Jessee then singled in a run, Carter Mathison hit a ground-rule double with bases loaded, and Tucker Schank singled in two more to make it 7-6 with one out. Then, just as the comeback started to really feel possible, they ran out of juice. Tyler Doanes and Glasser struck out to end the game.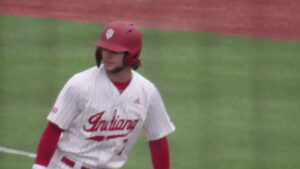 Indiana can still claim their second consecutive series win with a victory tomorrow, but they've got some work to do offensively, now having been shut out in 16 of 18 innings so far this weekend. Starters are still TBA, but first pitch tomorrow should come in around 1 PM and be viewable on BTN. Fans can also follow the iubase.com team for updates.