Rutgers run-rules Indiana 14-2 in 7, Mathison extends Freshman Home Run record

by Carl James •

@jovian34

• May 29th, 2022
OMAHA, NEBRASKA – After three days of hard fought baseball and gritty performances, the Hoosiers were in a difficult position with an 11:53pm local first pitch time against a Rutgers team that had only played two games and not played in the past 24 hours.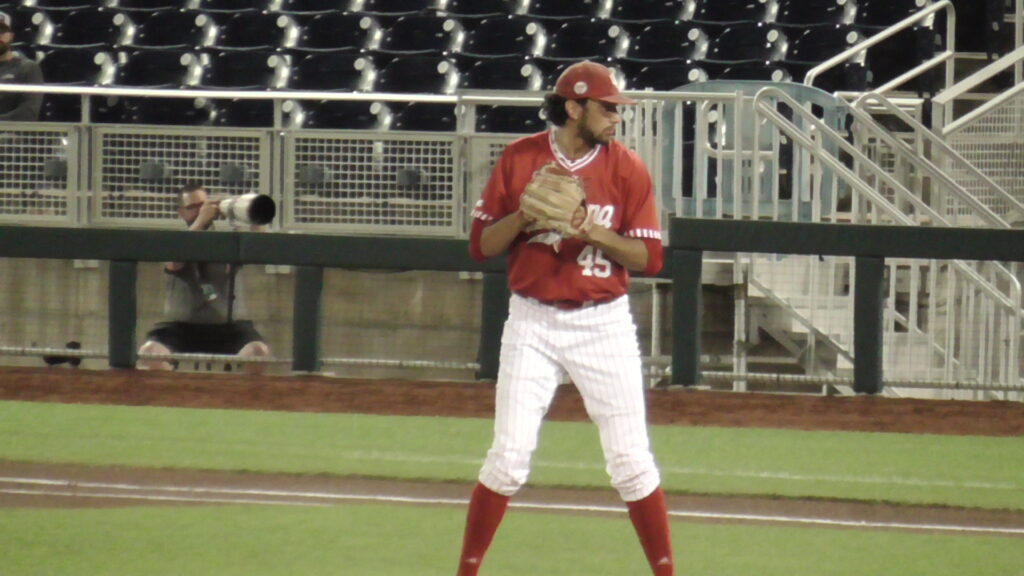 Indiana turned to opening day starting pitcher John-Biagio Modugno who was looking for a solid outing after a year of frustrations that lead him to seeing very little action in the late season. Modugno struggled from the beginning as the Rutgers hitters jumped on him immediately with a mix of hard hit balls and choppers that found holes. Five hits and three walks later he was removed from the game with no outs in the second inning. He gave up 6 runs.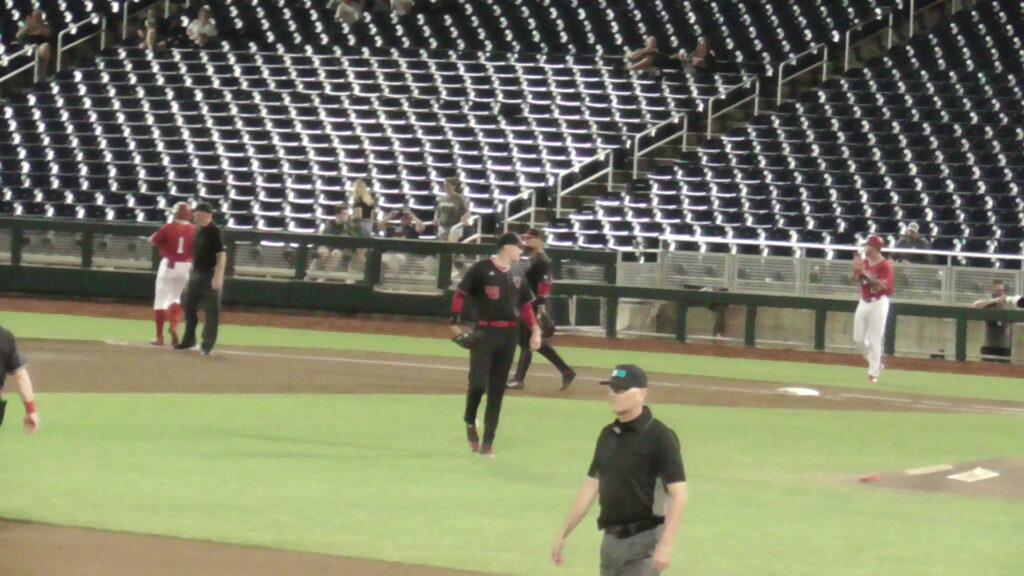 Rutgers used the opportunity to give Brian Fitzpatrick a start. Originally pegged as Rutgers ace, he suffered a foot injury and is just now ready for significant work. He was quite impressive on the day, giving up only one hit and one walk in 4.0 innings of scoreless work, earning the victory.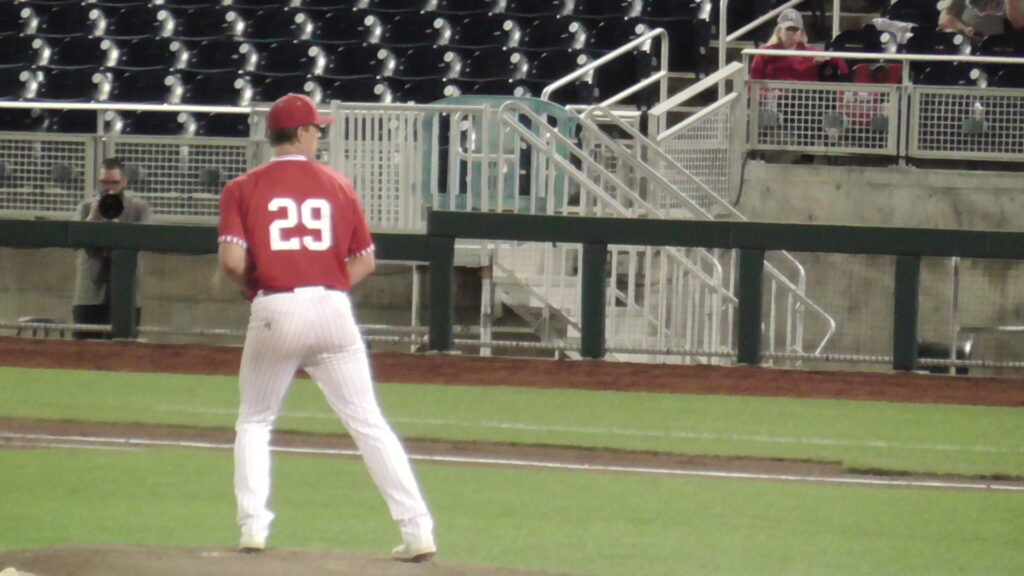 Ryan Kraft, Luke Hayden, and Nathan Stahl kept Rutgers from scoring in fourth, fifth, and sixth innings respectively. Stahl, however struggled in giving up 5 runs in the seventh inning allowing Rutgers to pull ahead by 12 and the end game in a 10-rule in the seventh inning. Those three pitchers also combined for five strikeouts, enough to extend Indiana's 2022 season total to 600, a new program record.
Despite the late hour and the wind blowing in a ball park that plays very big, Carter Mathison managed to extend his freshman Hoosier home run record to 19 on the year with a two-run opposite field blast in the sixth inning. Mathison also leads all Hoosiers with home runs on the season.
Indiana ends its 2022 campaign at 27-32, playing the overall toughest schedule in the Big Ten and getting its final victory over RPI no. 9 and D1 Baseball no. 10 Maryland who won the B1G regular season crown. Rutgers swept Indiana over the season series and will await the winner of a final semi-final game between Iowa and Michigan Sunday afternoon to determine the Big Ten's automatic bid to the NCAA tourney. Rutgers will likely be playing in the tourney no matter the outcome, but Iowa and Michigan are on the outside looking in and may need to win two tomorrow to get a third B1G team into an NCAA regional.