Jessee's two home run day paces Indiana in 13-5 victory at the Bart
By Carl James @jovian34 February 21st, 2023,
Brock Tibbitts photo by Zach Greene for iubase.com
The number one priority for head coach Jeff Mercer in the final game of week one was getting as many of his pitchers as possible into game action. Throwing nine different guys in one game is awfully dangerous. Somebody is likely to have an off night. For the Hoosiers to win, the pitching staff would need to avoid big innings and the offense would need to provide a cushion. Both things happened and Indiana cruised to 13-5 win over Miami of Ohio on Tuesday night.
Seti Manase got the last three outs for Indiana on Sunday in Auburn, and he was called upon to the get the first three outs for the Hoosiers tonight. While it took a double play after a lead-off walk, he still managed to face the minimum yet again.
Evan Whiteaker did the same by picking off the walk he gave up to end the second inning. Connor Foley gave up a solo home run and walk, but after a mound visit from Dustin Glant, he gets a flyout and prompts a steal attempt on a pitchers count that Matthew Ellis throws out at second.
Redshirt Senior Craig Yoho was impressive in his two innings of work. All of his pitches had horizontal life. After the game, coach Mercer said, "the breaking ball was a nice third pitch that he mixed in. He managed the game really well." Yoho did give up a pair of singles in his second inning of work, but coach was happy that "he didn't let it snowball."
That was a theme for the entire evening… actually the entire first week for this pitching staff. Hoosier pitchers surrendered five walks. Those walks were each surrendered by five different pitchers, in five different innings. The most hits surrendered were by Cooper Katskee, who was called in for fireman duty with no outs and the bases loaded in the fourth. He gave up three hard hits, allowing two inherited runs to score and one of his own. Pitching Coach Dustin Glant came out for a mound visit, and six pitches later the inning was over with two strikeouts. It is the polar opposite of the story that seemingly played itself out over and over again in 2022 when a two out walk would seemingly snowball into a crooked number. That was Miami's only crooked inning of the night.
Brayden Risedorph worked around a walk with two strikeouts and no damage in the fifth. Luke Hayden gave up one run but got out of trouble in the eighth. Cooper Hellman worked around a hit batsmen to close out the game in the ninth.
On offense the Hoosiers had no let up after Sunday's hit fest. In fact they matched Sunday with another 14 hit day and having every starter reach base. Hunter Jessee is seeing a beach ball out there. After four hits Sunday, he added three hits tonight, two of those were home runs, one to each field. Josh Pyne also had a three hit day. Phillip Glasser is still steady with a pair of hits and Bobby Whalen also had a multi-hit day.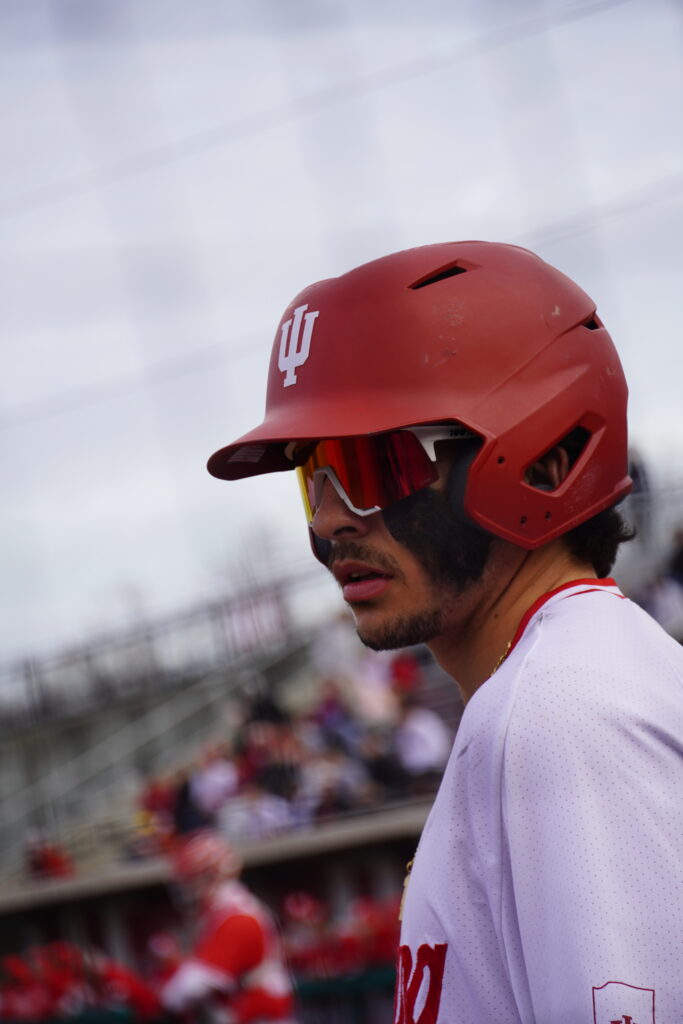 The Hoosiers did most of their damage in the bottom of the third inning, highlighted by an RBI triple off the bat of Brock Tibbitts. Indiana sent 10 men to the plate in the inning.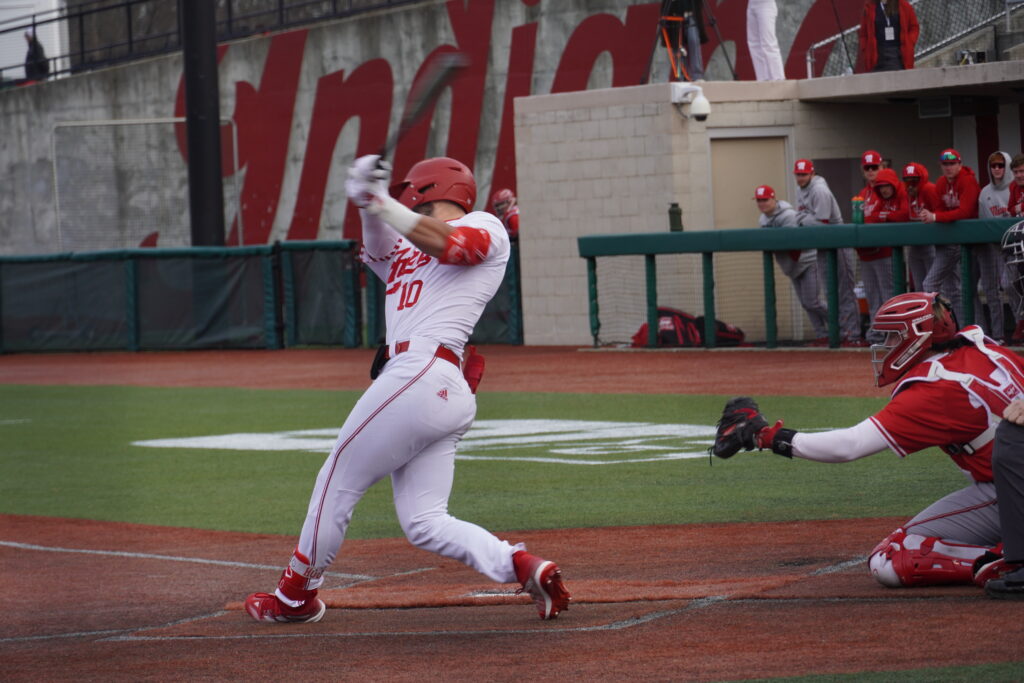 Next up for Indiana is a road trip to Texas in Austin on Friday night at 7:30pm for a three game series. Texas had a rough weekend getting swept in round robin play at Globe Life and will be hungry for a series win at home.