Indiana picks up their second series win vs. Morehead State
By Carl James @jovian34 March 16th, 2023
The question coming off of Wednesday's walk-off win was could the Hoosier bats finally break through and score in bunches. Head Coach Jeff Mercer said, "I've felt we've been really close [to breaking out]. We are a good offense." On Wednesday, the Hoosiers needed 6 runs which they got by scoring a single run in 6 of the 10 frames. "We're good at starting innings, we haven't been good at finishing innings."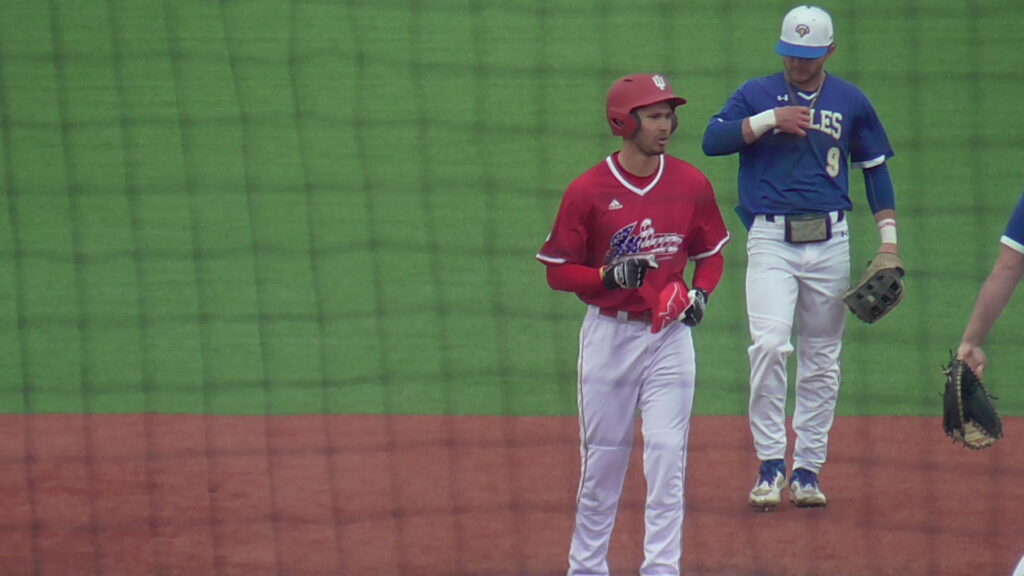 On Thursday they had three big innings, including an 8-run second inning, a 5-run sixth inning, and the incredibly wild 7-run fourth inning where five Hoosiers went deep. "I was really happy for those guys to break through."
Hitting:
Indiana hitters went 20-45 on the day with five homers, a triple, and four doubles. The Hoosiers also walked 9 times, and only struck out 4 times. Every Indiana starter got a hit and every starter crossed the plate. Two-thirds had a multi-hit game, lead by Matthew Ellis who went 4 for 6.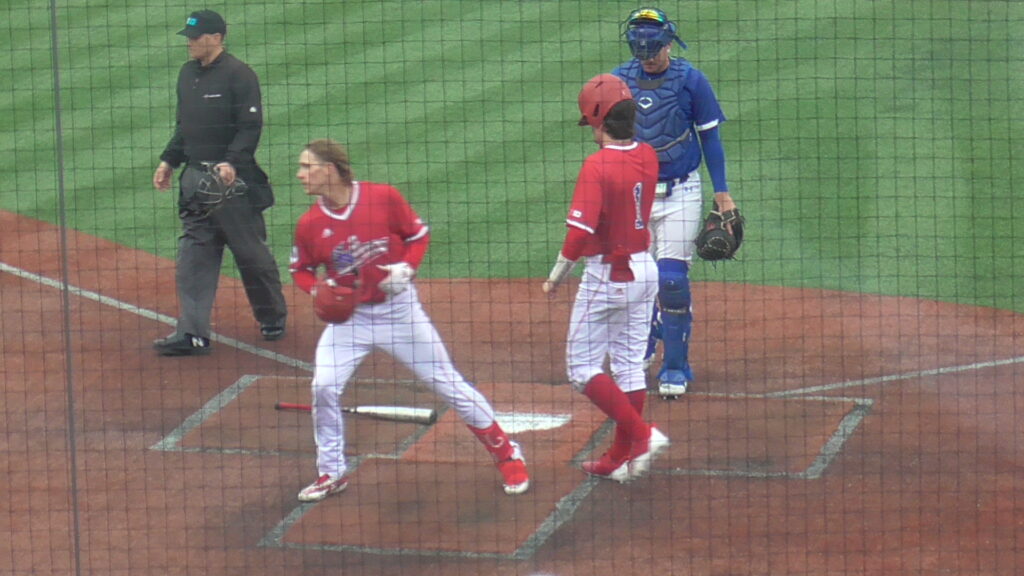 The second inning, despite the lack of home runs, was the most productive. Six hits and two walks produced eight base runners, all who scored as Ellis got on with a double and scored on two wild pitches.
The fourth inning was just crazy. Mercer said "It was a special inning." Brock Tibbitts and Carter Mathison went back-to-back with homers to lead off the inning. Tyler Cerney got on with a single and Ellis crushed a two-run shot to left center. After a call to the bullpen the Eagles settle things down with two quick outs. Phillip Glasser walks and stole both second and third. Josh Pyne then hit Indiana's fourth home run of the inning. Not to be out done, Devin Taylor hits a opposite field jack to left as well.
The sixth inning the Hoosiers added five more by taking advantage of an error, a walk, and a mix of timely hits and productive outs. The Hoosiers showed in one game the multiple ways an offense can score.
Pitching: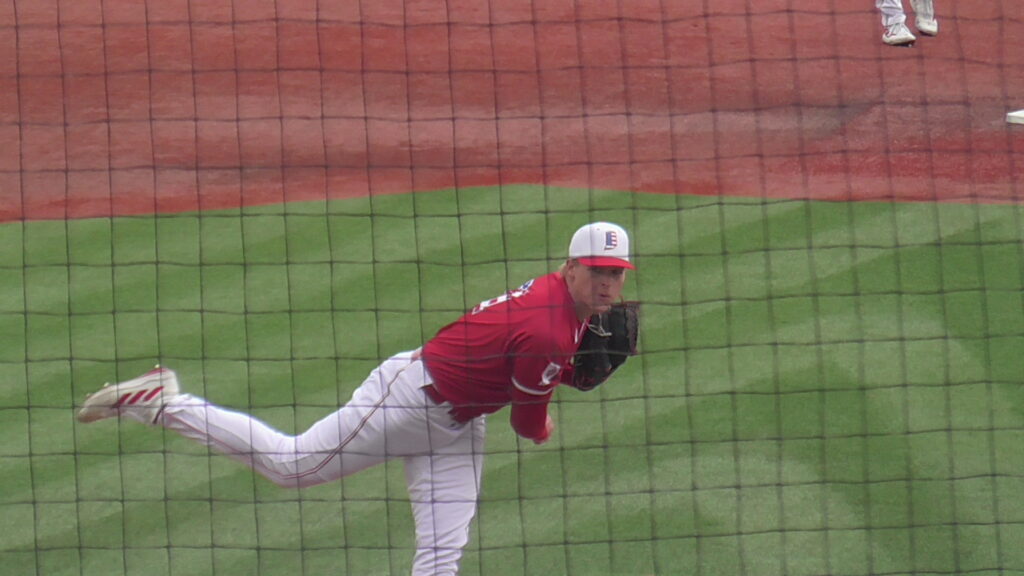 Freshman Brayden Risedorph was the Hoosier starter. His first inning, like most of his work so far, was exceptional. We was sitting in the mid 90's and went 1-2-3 with blowing a 96-mph heater by Colton Becker for a strikeout. The rest of Risedorph's outing was shaky. He walked three and had a noticeable drop in his velocity. "Mercer stressed "he has to be better from the stretch. He's 94-96 form the wind-up and not holding his velo from the stretch." Mercer seemed confident that pitching coach Dustin Glant would be able to work with Risedorph on this aspect of his game, and suggested strongly that we should expect Risedorph to be a weekend starter.
Connor Foley pick up the win by pitching two innings of solid relief, giving up two hits, a walk, and one earned run.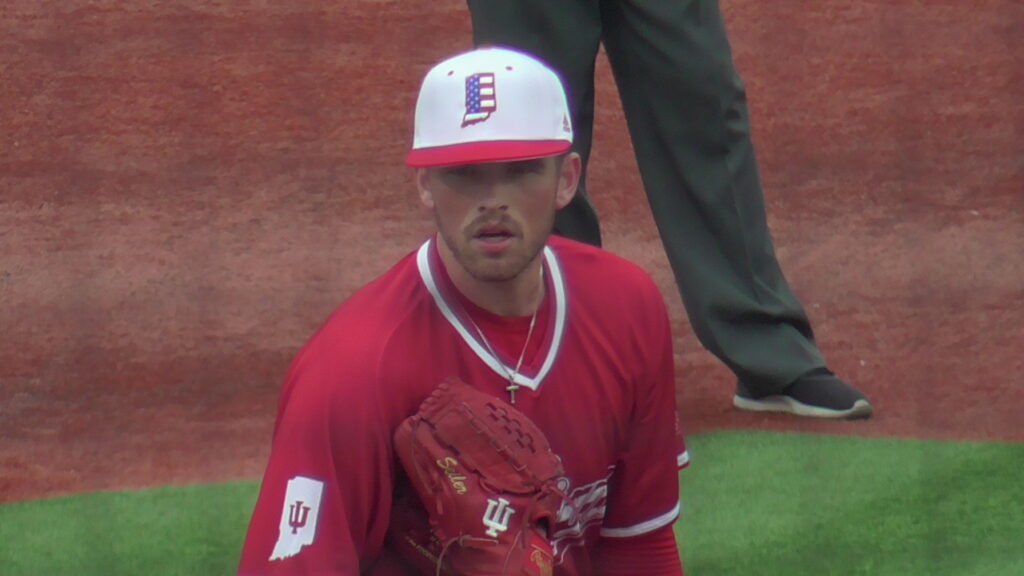 Ben Seiler was the Hoosier's opening day starter. A graduate student transfer, Mercer has described Seiler as the "adult" in the room. His stuff isn't spectacular, but he is an experienced game manager. With the rapid improvement from the talented freshman group, Mercer elected to use Seiler in long relief, with a more aggressive plan. "Sometimes in a starting role he'll be 84-86. It's hard to break that habit of 'I've got to go 8 innings today'" Mercer said they told him to get his fastball up to 88 and hold it as long as he could, knowing he had back up. As it turns out, Seiler was able to hold the higher velo for four innings. It helped that he was so effective that only faced one more than the minimum in his outing today. Despite having an 11-run lead when he came in, the fact that he pitched at least three to close the game awarded him his first save of the year.
Defense:
Coach Mercer was pleased with Indiana's defense which has been a point of concern. "We were terrific. Especially with it spitting rain and the fast turf." The Hoosiers committed no errors and Tyler Cerny had a couple of highlight plays at second base. "We are built to play good defense. We should play good defense. We are athletic enough, we're trained well enough to play good defense."
The victory takes Indiana to 12-7 on the season and clinches their second series victory. The Hoosiers are scheduled to wrap the series against Morehead state on Friday at 4pm ET.