by Carl James • @jovian34 • Feb 22
photos by Audrey Deitrich • @DeeDeeTrick
A Hoosier lineup missing both All-Americans is not enough to overcome a very hot Volunteer pitching staff.
Tennessee Baseball had not given up a run in its first four games this season. Logan Kaletha finally put an end to that in the fifth inning on Friday with a solo shot off Tennessee ace Garrett Stallings. Unfortunately, that was all of the damage the Hoosiers could muster against Stallings or reliever Redmond Walsh and ended up taking a 5-1 loss.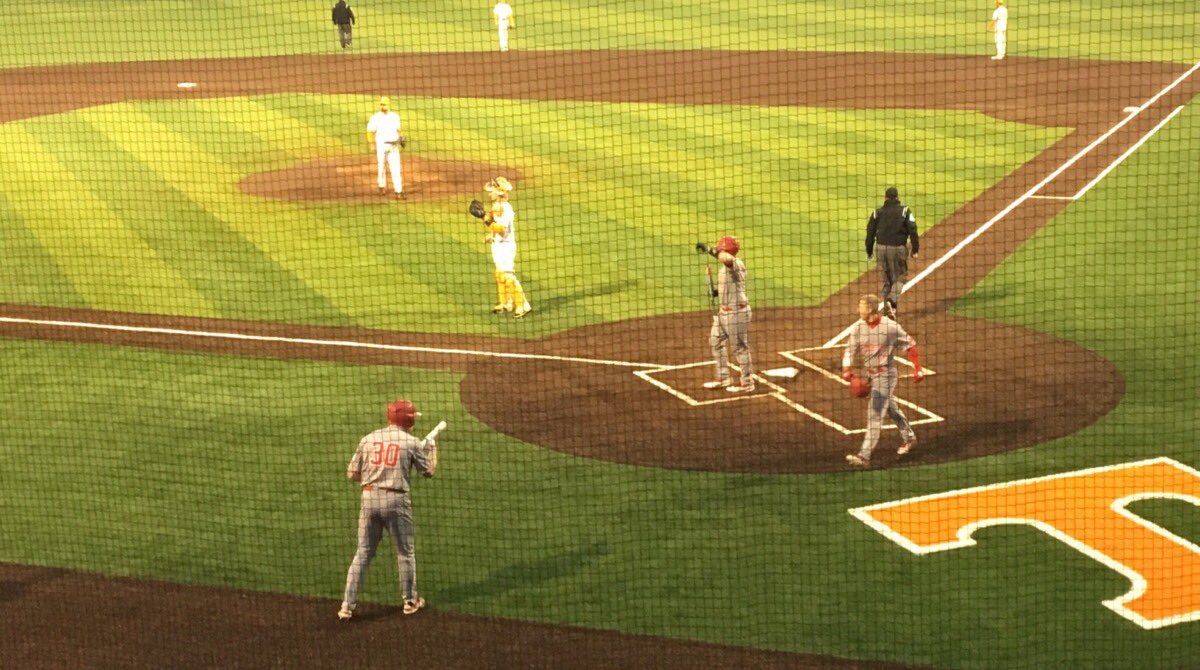 IU ace Pauly Milto got into trouble early giving up four hits and three runs in the first inning. Milto eventually settled in giving up no more runs over the next 5 innings. He struck out nine and walked zero Volunteers, but got tagged with the loss due to the Hoosiers inability to muster any significant offense.
The Hoosiers batters struck out 11 times. Pre-season All-Americans Matt Gorski and Matt Lloyd did not play at all in the game. In the media availability on Tuesday, head coach Jeff Mercer described Gorski as "a little tight" after it looked like he might have been injured in Sunday's game at Memphis but said that Gorski had been practicing.
Besides Kaletha's home run, Jeremy Houston added a two-out triple in the fourth inning. The Hoosiers threatened several times but ended up stranding all seven. In the least surprising event on the day Kaletha also reached base on after being plunked by Stallings. It is still the only free pass of any kind Stallings has allowed on the season.
The Hoosiers will look to rebound on Saturday when Tanner Gordon makes his second start in a Hoosier uniform in search of his first Division I win. Gordon will face off against Tennessee's Zach Linginfelter.