Indiana bullpen stops a hot Knight start, and the bats chip away to put the Hoosiers up 2-0 in the 4-game series
By Carl James @jovian34 March 11th, 2023
Bellarmine jumped out to an early 7-2 lead on Friday night. A combination of lefty Ben Seiler and righty Adrian Vega left pitches up in the zone that were hit hard by a well prepared Bellarmine offense. Coach Mercer after the game was impressed with the Knight hitters. "You have to tip your cap to them because they played really well. It wasn't that we necessarily played poorly."
Seeing how well the Knights hit balls left up in the zone, Mercer and pitching coach Dustin Glant decided to "go the sinkers." Freshman Aydan Decker-Petty went 2.2 innings of scoreless relief, striking out three and only walking one. The Hoosier bats took the lead while Decker-Petty was on the bump so he earned the win on the night.
Craig Yoho added 3.0 innings of relief in holding the lead. Yoho was displaying some nasty breaking stuff with 28 inches of horizontal movement. Yoho gave up one hit and struck out five Knights. Ryan Kraft earned his fourth save of the year, surrendering just a hit in the ninth inning.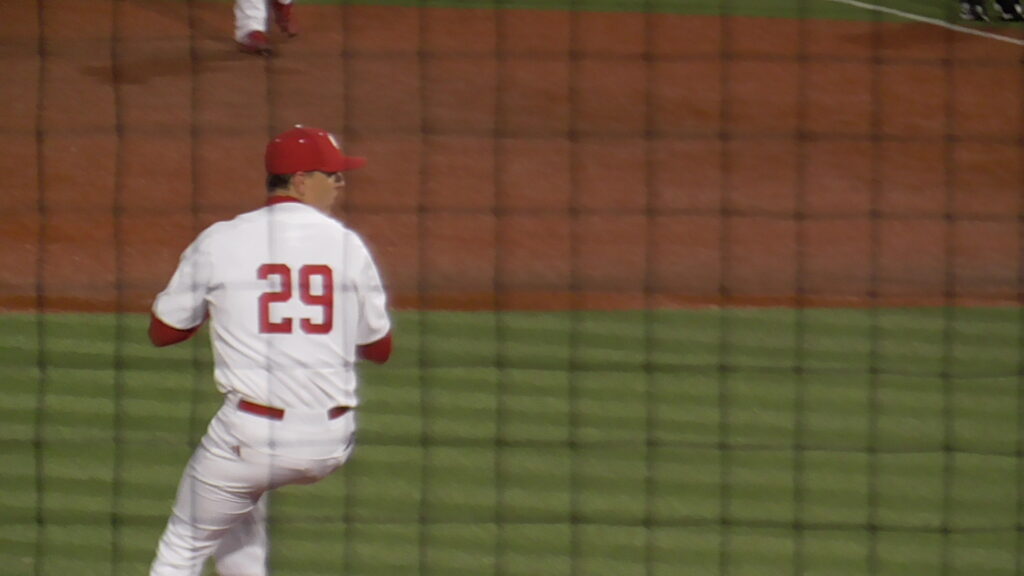 Offensively the Hoosiers displayed a a different pattern from prior games. Five players got hits, two hits each scattered through the lineup. This allowed Indiana to be more efficient in plating runs from their hits.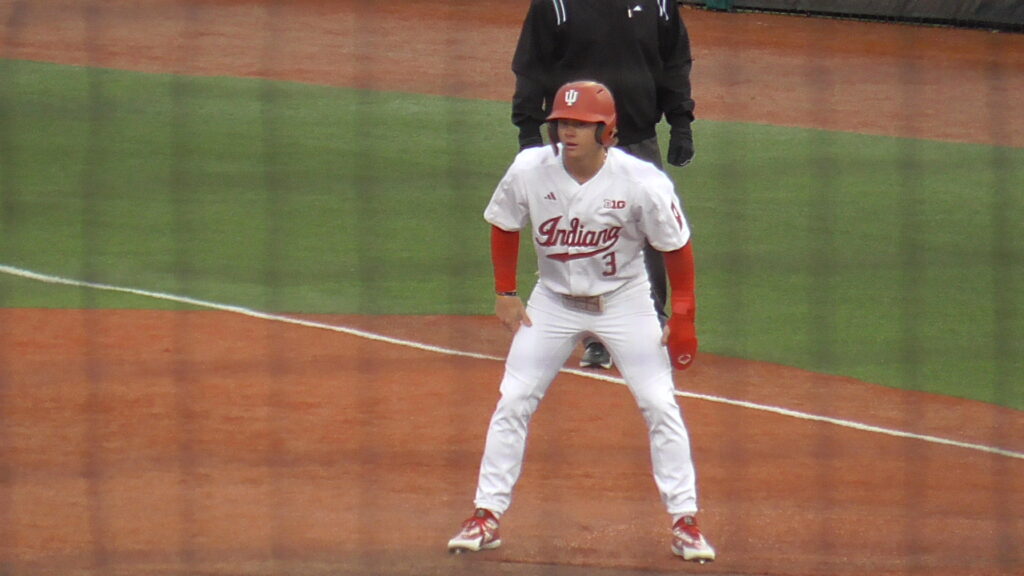 The Hoosiers go for their first weekend series win on Saturday at 2pm as the four game-series against Bellarmine continues.