Indiana gets 23 hits, 9 doubles, 6 home runs in Tuesday night route of Kentucky

by Carl James •

@jovian34

• March 16th, 2022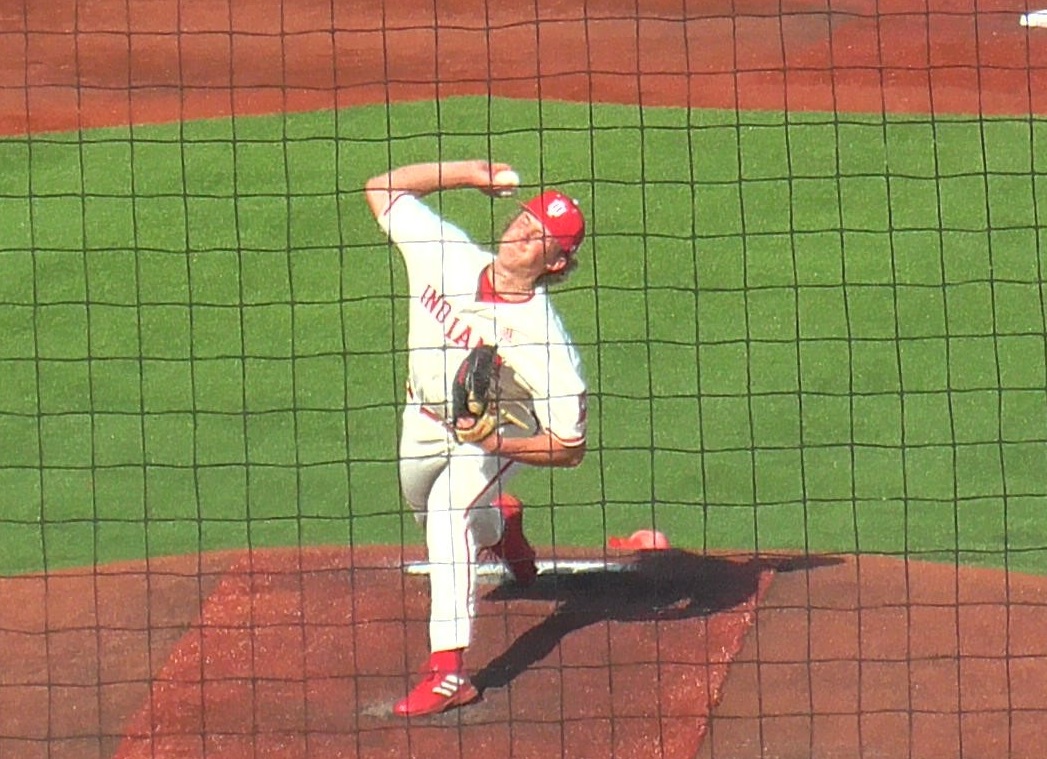 Kentucky jumped on Luke Hayden in the top of the first with a home run on the first pitch of the game by Ryan Ritter. Later in the inning a triple cleared the loaded bases after three walks and gave Kentucky a 4-run head start. It looked like the issues that have been plaguing Indiana (especially free passes from Hoosier pitching) would be the narrative yet again.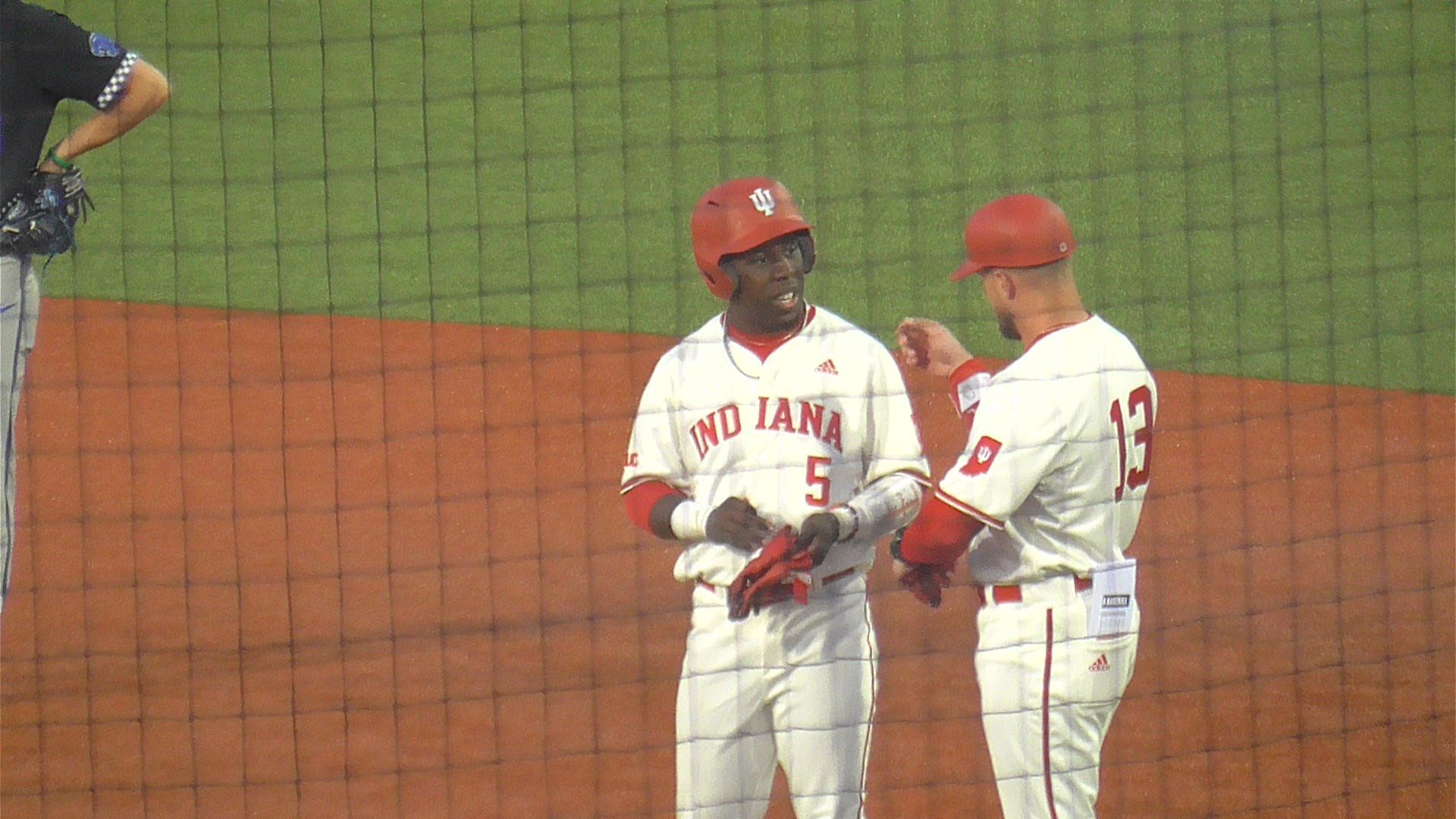 As it turns out, the Indiana offense had a very different story to tell. Tyler Doanes set the table right away with a double to lead off the game. He would come in to score on an RBI double by Phillip Glasser. Doanes would go on to have an incredible day, hitting 4-for-5 with two doubles plus drawing two walks. Doanes was on base six times on the day, scoring three runs. Doanes was making a ton of hard contact, spraying the ball to all parts of the field. While Doanes has had a solid on base percentage all season, the hits in this game brought his batting average over .200 to .217 for the first time in a few weeks. His on base percentage is now over .400.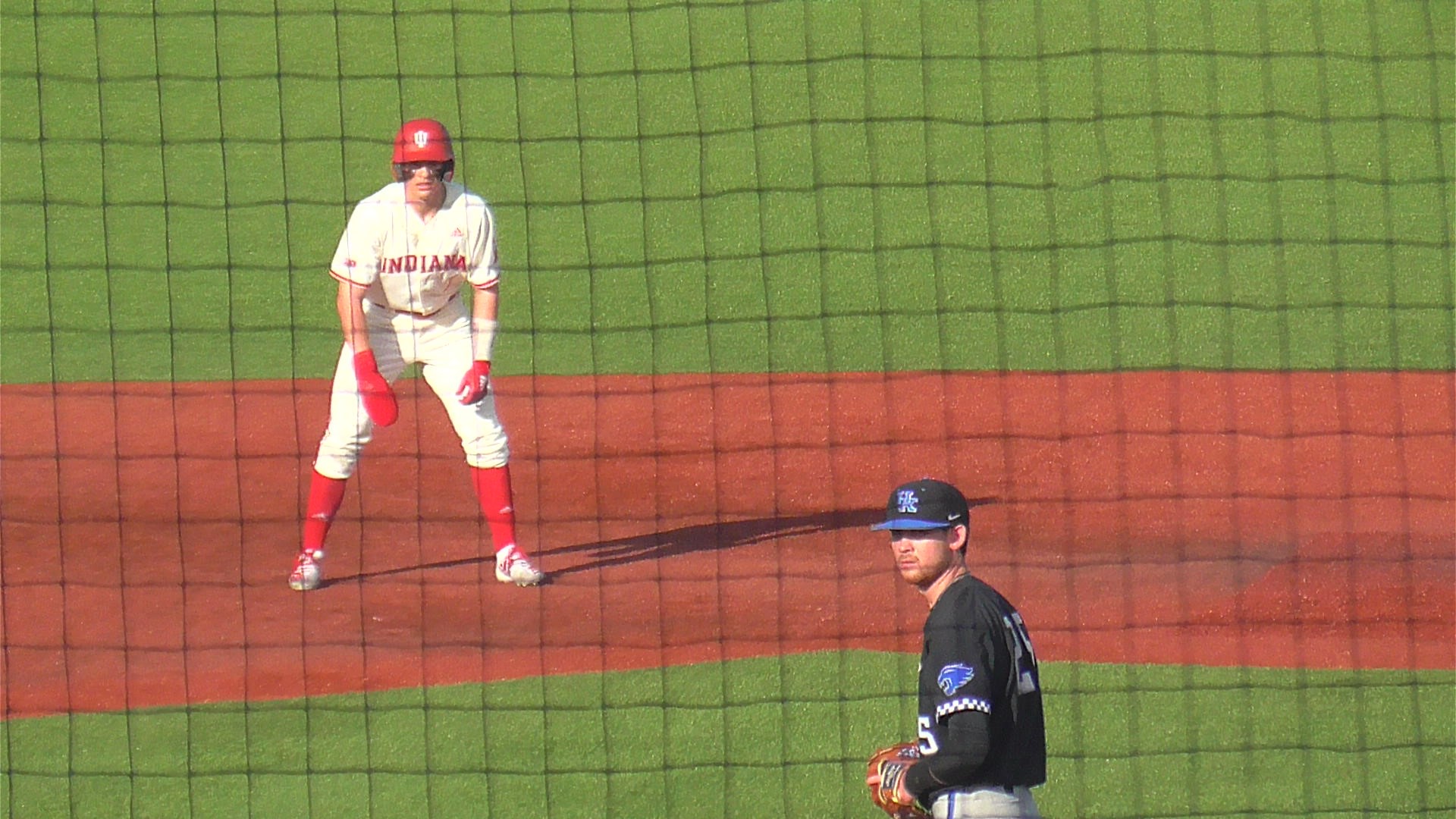 As discussed in our game preview, Kentucky started RHP Seth Logue who had three prior appearances as a midweek starter going 5.0, 6.0, and 7.0 innings with a 2.50 ERA. The Hoosiers were not daunted, putting up 7 earned runs on Logue in only 2.0 innings of work raising his season ERA to 5.40. Coach Mercer has discussed in the recent past how Indiana scouts and plans to attack starting pitching. Those efforts clearly paid off on Tuesday evening. It is important to stress this was a successful midweek starting pitcher for an SEC team that Indiana's offense just lit up.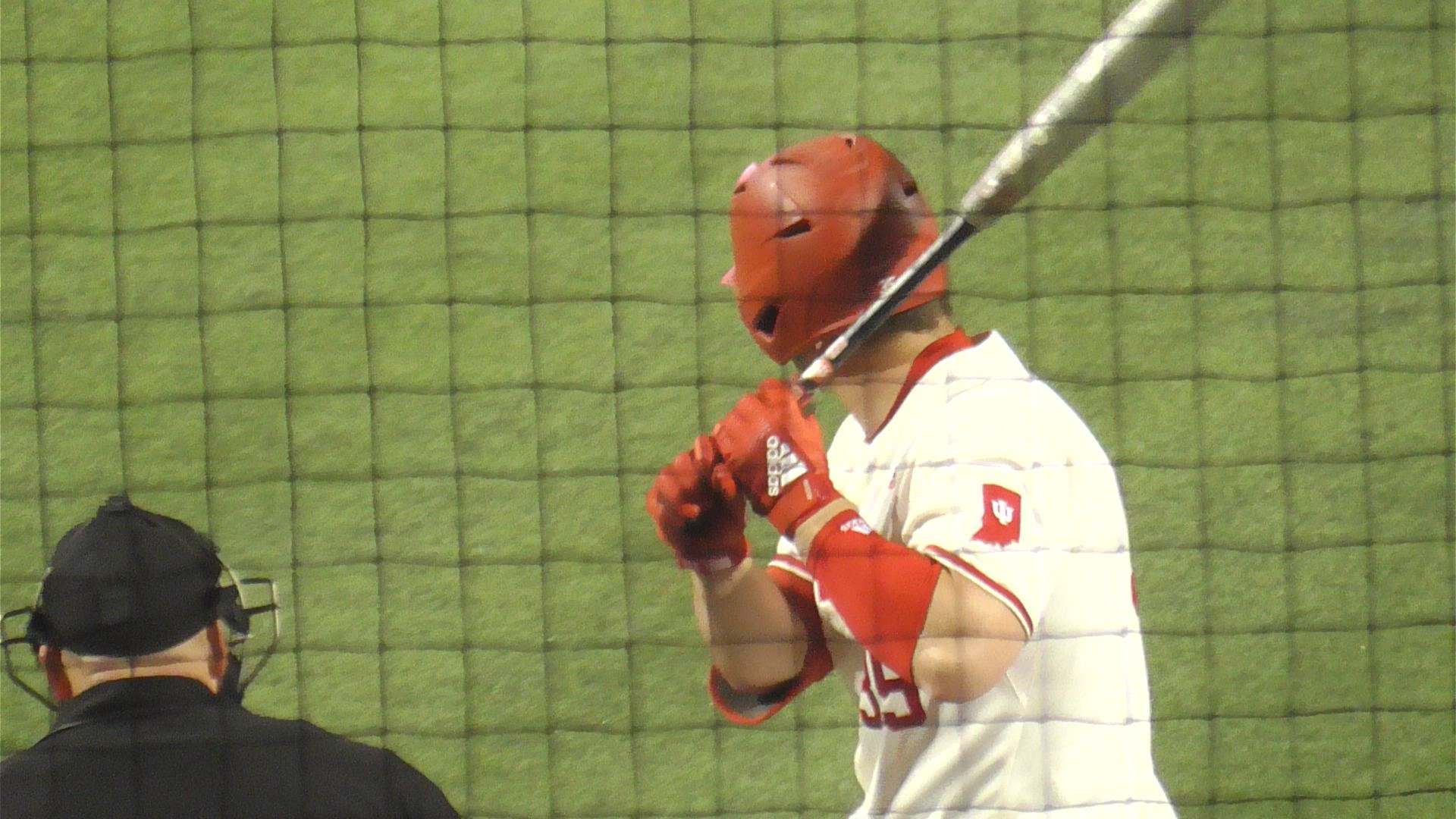 In total, every Hoosier batter got at least one hit. Glasser, Bobby Whalen, Matthew Ellis, Josh Pyne, and Hunter Jessee each got three hits. Ellis and Jessee went deep for home runs for two of their three hits each. Jesse said after the game, "It was awesome. I haven't had a home run here so it was kind of cool. The fans showed up today so it was great.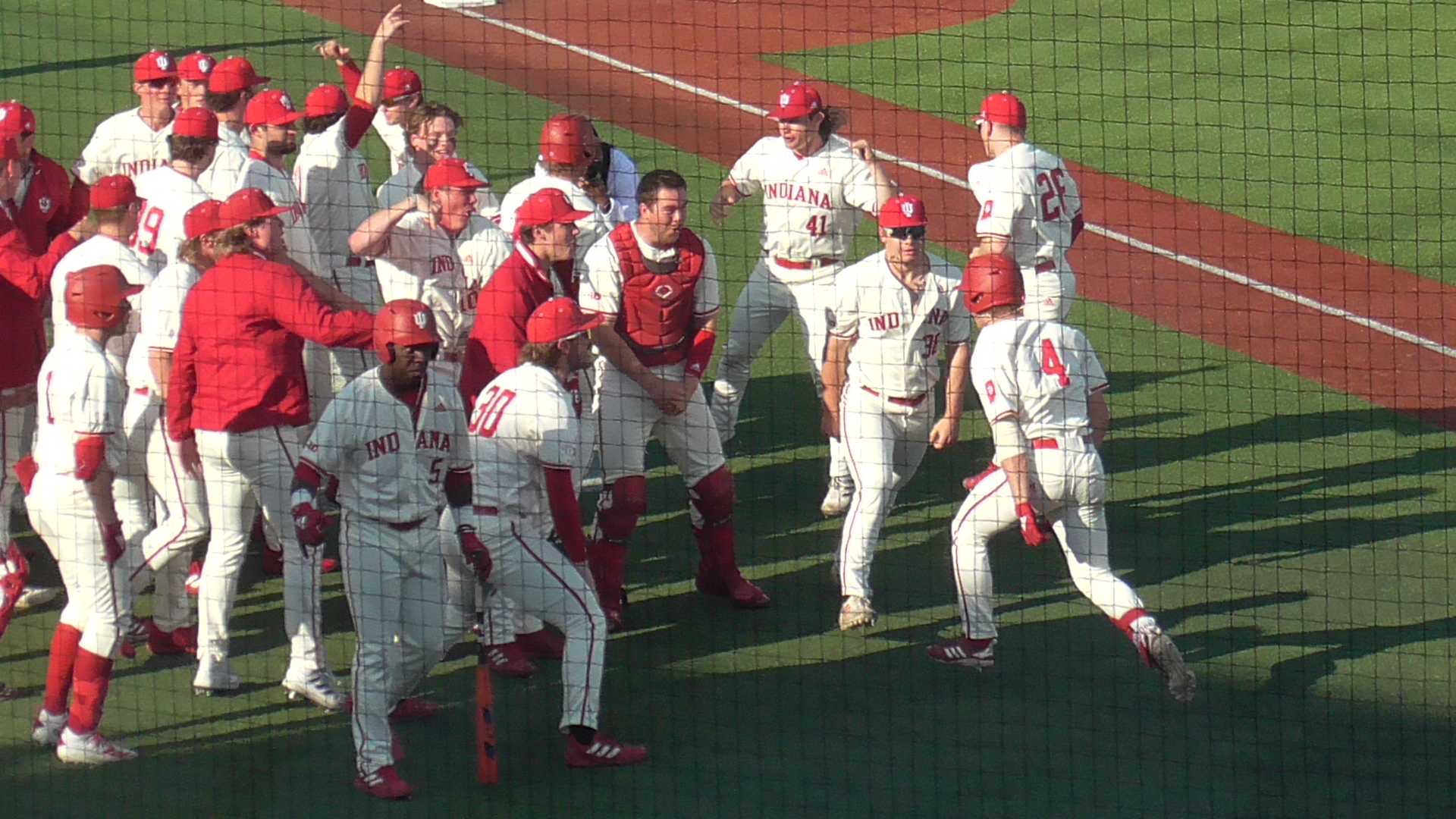 Carter Mathison and Morgan Colopy also added home runs. In total the Hoosiers put up 23 hits, 9 doubles, and 6 home runs. Mercer said after the game about his hitters, "If you have to throw it in the strike zone, I feel confident that we'll make hard contact." He also said about exit velocity that, "when you're 95 and above you have a 66% chance of getting on base. We just have to hit the ball hard somewhere and run like crazy."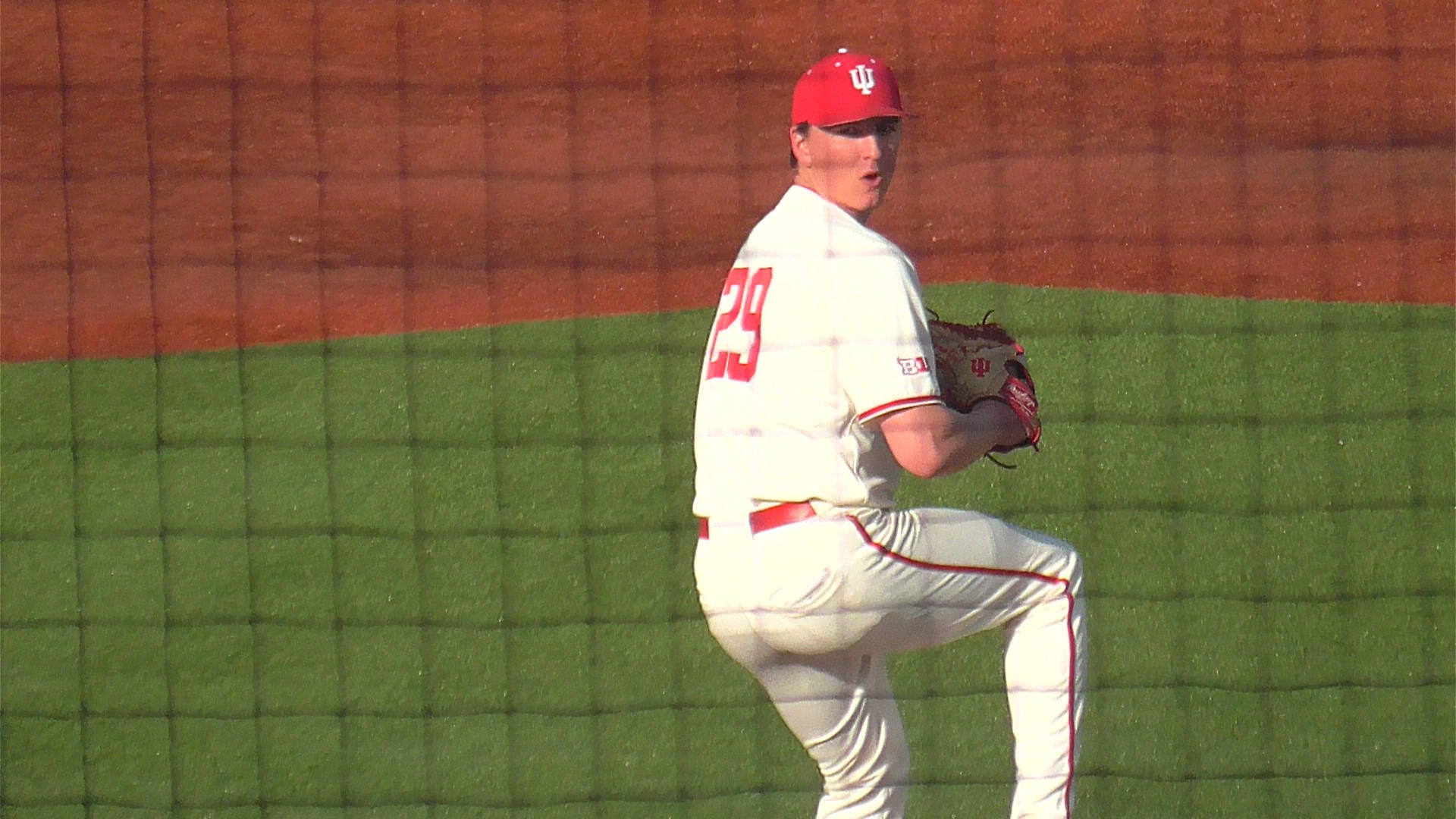 The bulk of the innings on the mound came from two freshmen, left handed pitchers. Ryan Kraft went 3.2 innings, throwing 70 pitches. Kraft was cruising until two outs in the top of the fifth. Three straight singles loaded up the bases. These were the only hits Kraft surrendered in his outing. Indiana went to Nathan Stahl who gave up a bases clearing double.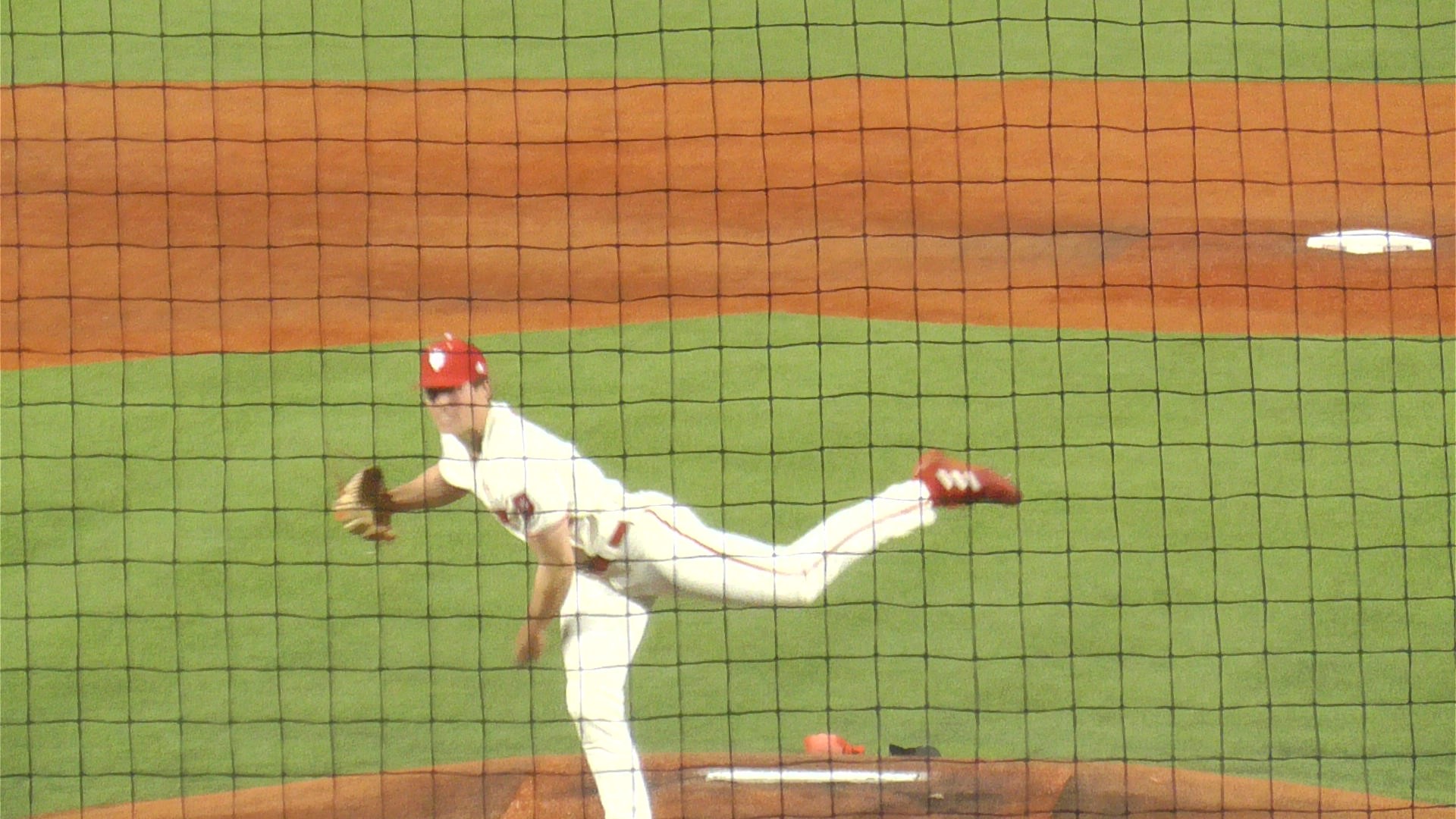 Stahl got into a bases loaded jam of his own with one out in the sixth. Grant Holderfield came in and struck out the next batters keeping the Hooiser then small 8-7 lead intact. Holderfield would then cruise through the remainder of the game. He allowed only one hit in 3.2 innings, walking none, and striking out 8 batters. Holderfield was efficient, needing only 51 pitches. Both coming in with a one-run lead and then pitching the final three innings qualified Holderfield to earn the save, the first save for any Hoosier pitcher on the season so far. After the game Holderfield said, "I was really going inside with heaters, with sinkers, and then just blowing them away backdoor with my slider."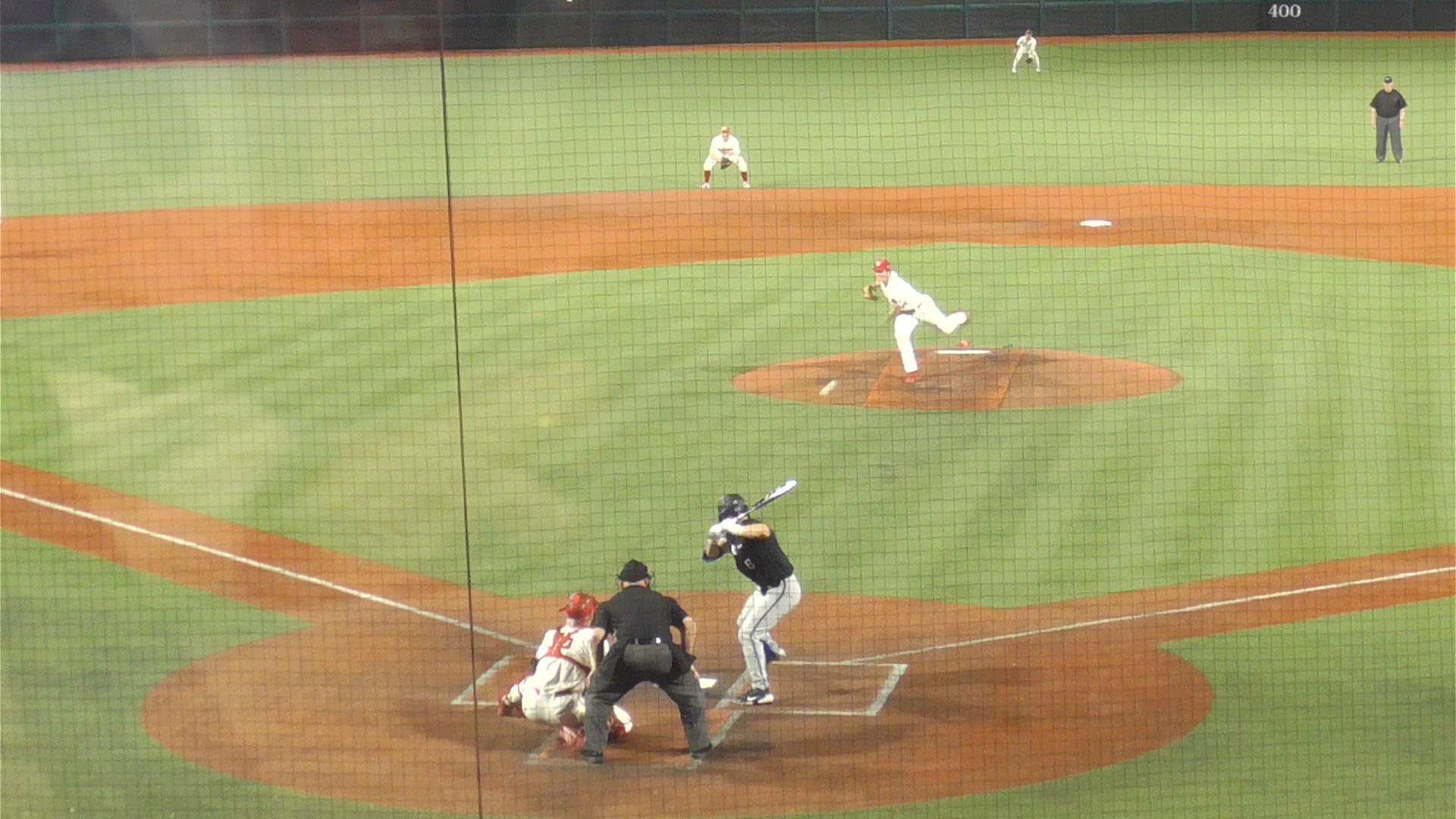 Holderfield was particularly proud that his stuff was working with both lefties and righties. When asked about how he's doing better than most Hoosier pitchers at not giving up bases, Holderfield said, "I'm just working on first pitch strikes." He stressed that an 0-1 count puts the pitcher in a much better situation.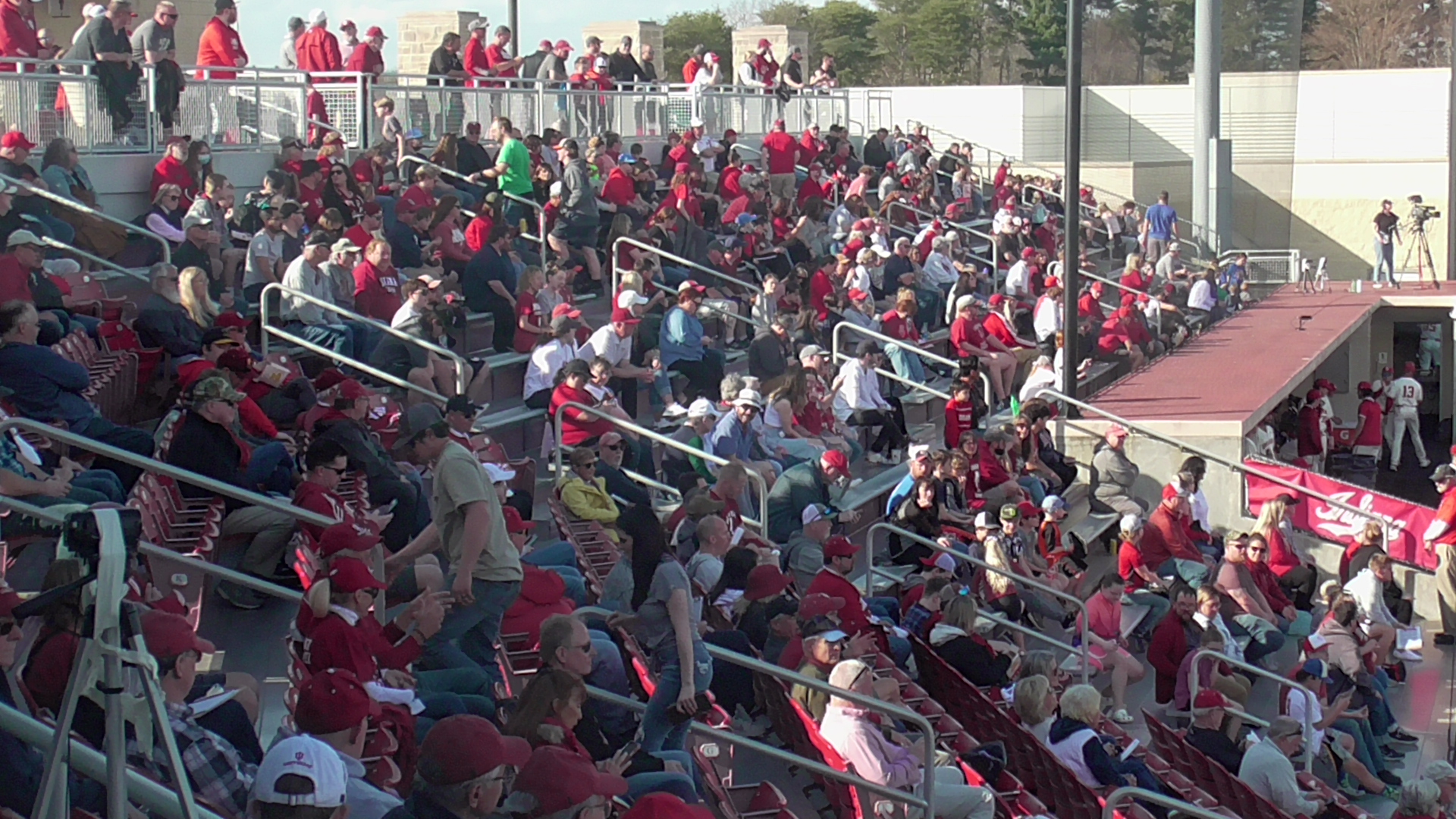 The win improves Indiana to 7-9 on the season, 4-0 at Bart Kaufman Field. It was a beautiful day at the ballpark. 1884 was the official attendance and it sure looked like a packed house.
A schedule change is in effect for the coming Xavier series to avoid Friday rainy weather. The series at Bart Kaufman field will start Thursday at 6pm. It will resume with one game Saturday at 12 noon and conclude with a Sunday noon doubleheader. Per IU Athletics,
Parking for the weekend will remain the same, with lots around Bart Kaufman Field remaining open for patrons to park. There will be no access to Lot 13 due to the NCAA Women's Basketball Tournament.