Hoosier Baseball
(23-6) (12-3 Home)
vs
Northwestern Wildcats
(9-17) (6-9 Road)
Greg Murray Play by Play Call Link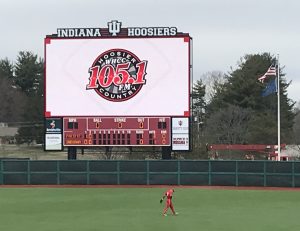 Pitching Matchups/ Start Times
Games 1 and 2 are Part of a double header starting 3pm on Friday
Game 3 scheduled for Sunday 1pm
(Via IUHoosiers.com series preview)
The rest of the IU Series Preview is here
NU Series Preview
NU Team Stats
Last Series 2017
(Via IUHoosiers.com)
There were a lot of firsts for Hoosier Baseball players during last season's sweep at Northwestern last March.
Brian Hobbie – first career complete game
Logan Sowers – first career 5 RBI game
Luke Miller – first career 4 Hit game
Matt Lloyd – first career 3 HR game. Lloyd had 4 total in the Friday double header sweep. His performance on the week earned him B1G and National Player of the week Honors.
By May though, The Wildcats made a huge run in the B1G Ten Tournament beating the 2, 3, and 4 seed to make the Tournament Final. They did lose to Iowa in the title game finishing just 1 Win short of the NCAA Tournament.
The Daily Northwestern points out that the last time NU beat IU their Friday night starter was in 8th grade. You can read about that here
Northwestern is coming of a 2-0 win at Notre Dame on Wednesday night. Before that they were swept by Michigan at home including being shutout twice and out scored 16-3 total.
B1G Standings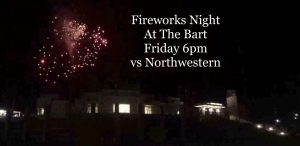 Friday Night includes postgame Fireworks.
Saturday is Youth Day and the first 1000 fans get the 2018 Baseball Cards
Sunday is Hoosier Baseball #ProIU Poster Day