To the elimination bracket we go. A disaster of a sixth inning late last night leads to a win or go home situation for Hoosier Baseball this afternoon against Michigan State.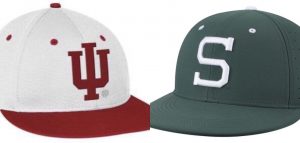 The Spartans gave the #1 seed Gophers all they could handle last night losing 3-2.
They had the tying run on base in the 8th and the 9th but fell short. No pitching matchups have been announced yet but Mason Erla should be taking the hill for Sparty. I'd have to assume it's Pauly Milto for Hoosier Baseball.
ICYMI, you can read more about the B1G Tourney, Mason Erla, and Sparty here
Beat Michigan State today and it's an 8pm Friday Night Elimination Game against either Minnesota or Illinois.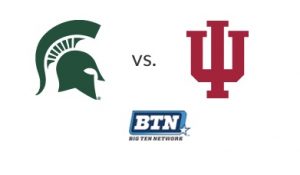 Today's game like all the B1G Tourney games will be on BTN and the BTN2Go App
Hoosier Baseball
#5 Seed
vs
Michigan State
#8 Seed
TD Ameritrade Park
Omaha, Nebraska
2pm EST
IU Game Recap of Game 1 of B1G Tourney
http://iuhoosiers.com/news/2018/5/24/baseball-hoosiers-drop-tournament-opener-to-illinois-7-1.aspx
MSU Recap of Game 1 of B1G Tourney
http://www.msuspartans.com/sports/m-basebl/recaps/052318aab.html
Greg Murray Play by Play Link
http://mgmt.firststreaming.com/listen/iphoneredir.php?callsign=WHCC_FM
Here's to hoping Greg has this view on Friday around 8pm as well.
It doesn't get much better than this @tdameritradeprk #iubase pic.twitter.com/oBIS1CMRAL

— Greg Murray (@g_murray) May 23, 2018