By Stephan Walker • @stevewalkr2 • March 12
Indiana snapped a three-game skid with a 6-2 victory over the Cincinnati Bearcats Wednesday evening.
Grant Richardson broke out with a big game. The sophomore went 3-4 with a home run, double and four RBI's.
"We spent a lot of time the last couple days getting back right with him," head coach Jeff Mercer said. "He came out today and played to his standard and his capabilities and certainly was the difference in the game today."
Richardson leads the Hoosiers in several offensive categories, including a 1.250 OPS and 25 hits. His five home runs, 21 runs, 47 total bases and .797 slugging percentage lead the Big Ten.
David Platt got his first career start for IU and ran into trouble early and often. Through his five innings of work, Platt allowed at least one baserunner. The freshman fought out of jam after jam, giving up just two runs on eight hits.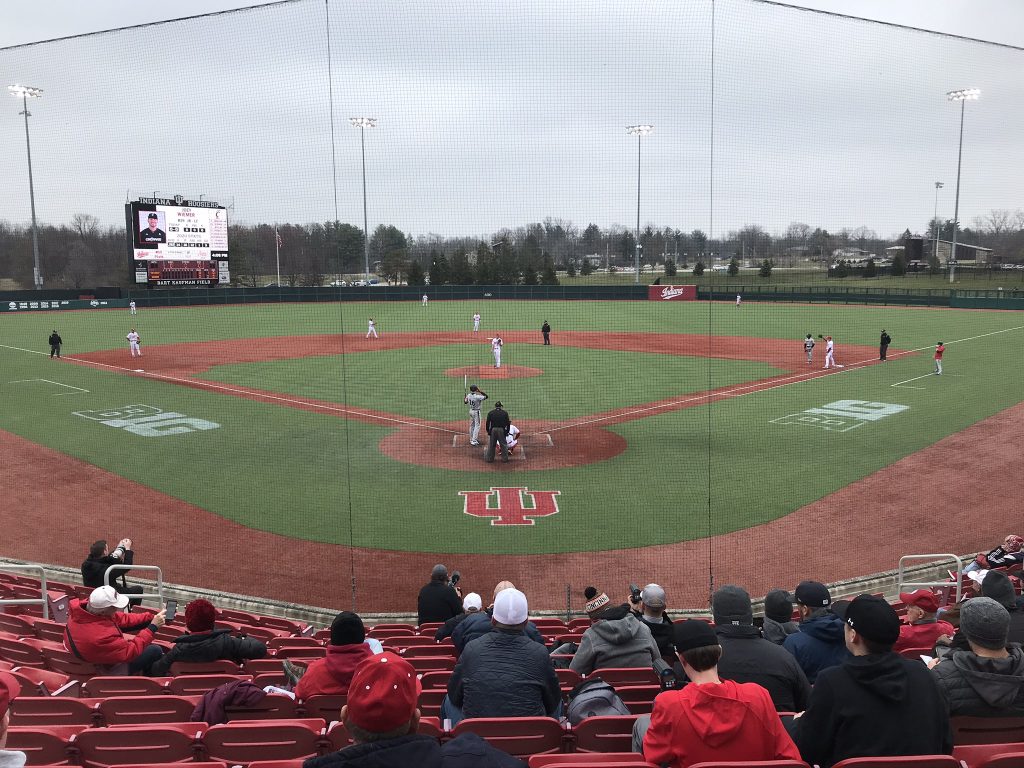 In the second, Jeremy Houston botched a pop-up in foul territory that would have ended the inning. Instead, the inning continued. After a single and double, the Bearcats jumped out to an early 1-0 lead, marking six straight games where IU gave up the first run. Unlike the previous three games, the Hoosiers had an answer.
Indiana native Garrett Schoenle got the nod for Cincinnati and retired the first eight batters he faced. The Fort Wayne product ran into trouble in the third after surrendering a two out hit to Jeremy Houston and a walk to Drew Ashley, Richardson stepped in with two on, two out.
Richardson and Schoenle battled in high school as conference rivals. Schoenle's Northrop team and Richardson Bishop Dwenger team met twice every year, giving these two six games to get to know each other.
"It was kind of nice to see someone else from Fort Wayne and to play against him," Richardson said.
While Schoenle won the battles in high school, it was Richardson who came out on top this time around.
Richardson took a fastball and deposited it over the right field wall for a three-run blast. The homer marked nine straight games with a hit and pushed his on-base streak to 18 games.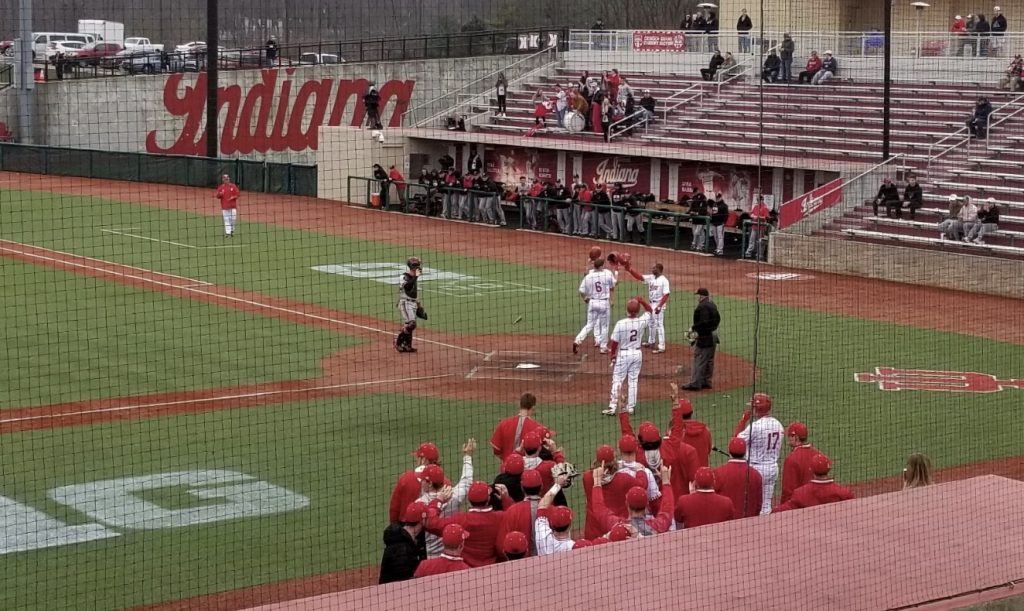 After Cincinnati got one back in the fourth, Schoenle issued another two-out walk to Ashley, and Richardson made him pay again.
The former Freshman All-American got another fastball and sent it out to the left-center field wall. Ashley scored all the way from first to put IU up 4-2, with all four RBI's credited to Richardson.
In the bottom of the eighth, IU got some more insurance, this time from Elijah Dunham. The senior ended an 0-8 stretch with a 2-RBI double to the right field gap. Connor Manous closed out the ninth, giving IU the 6-2 win.
For updates on Hoosier Baseball you can follow iubase.com on Twitter @iubase17 , InstaGram @iubase or join the #iubase Facebook Fan Group.