By Chris Feeny • @iubase17 • March 11
A four run third inning for the Aces was to much for the Hoosier bats to withstand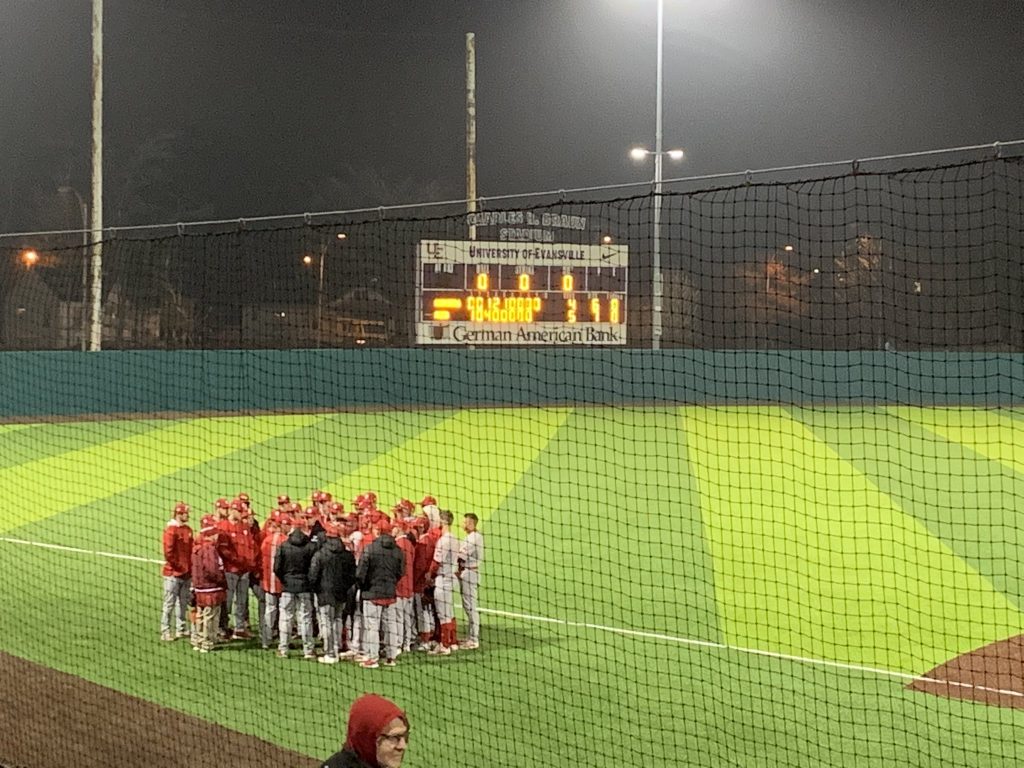 Freshman John Modugno made his first start as a Hoosier. Some control issues combined with timely hitting for the Aces gave Evansville an early 5-1 lead after 3. Modugno did strand five runners and had three strikeouts but ultimately his line was 5 ER, 5 H, 4 BB and 1 HBP.

The Hoosiers had that lead cut in half immediately with a Cole Barr 2 out, 2 RBI triple in the fourth.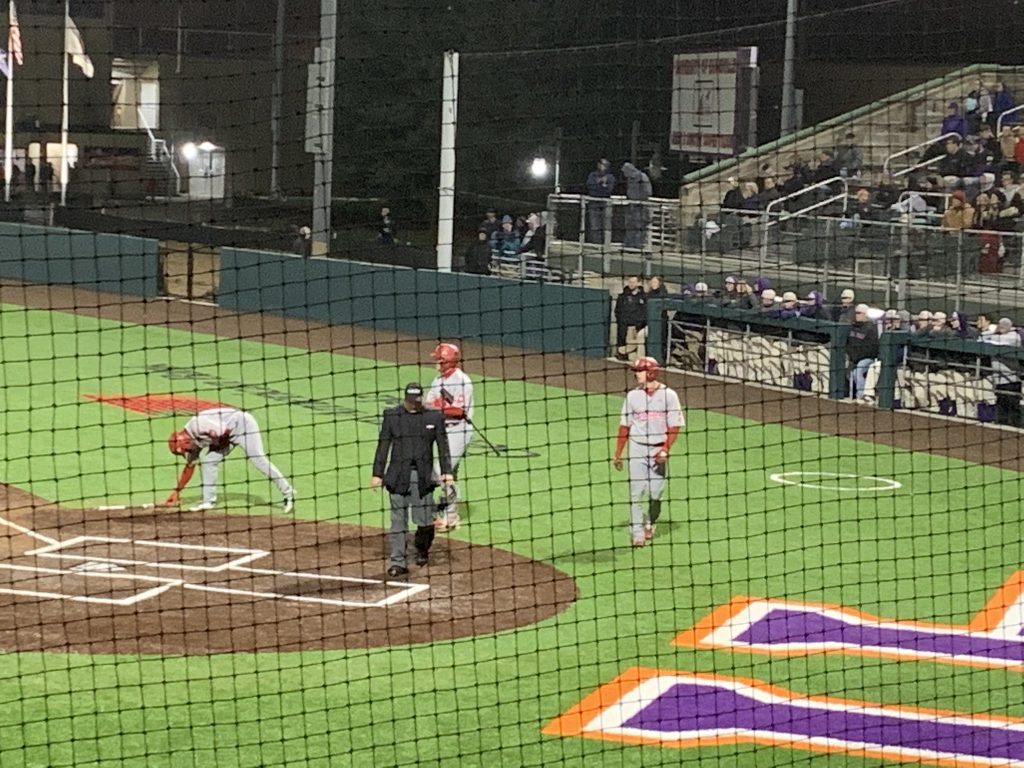 And by the time there was one out in the 5th, an Ethan Vecrumba Sac Fly made it a one run game.

That was the extent of the timely hitting for the Hoosiers on Tuesday night though. In total, 6 hits, 5 walks and 5 HBP's only led to those four runs. One of which scored on a wild pitch.
The relief combination of Nate Stahl (2 innings) and Braden Scott (3 innings) held the Aces to just 2 hits, a walk and no runs the rest of the game.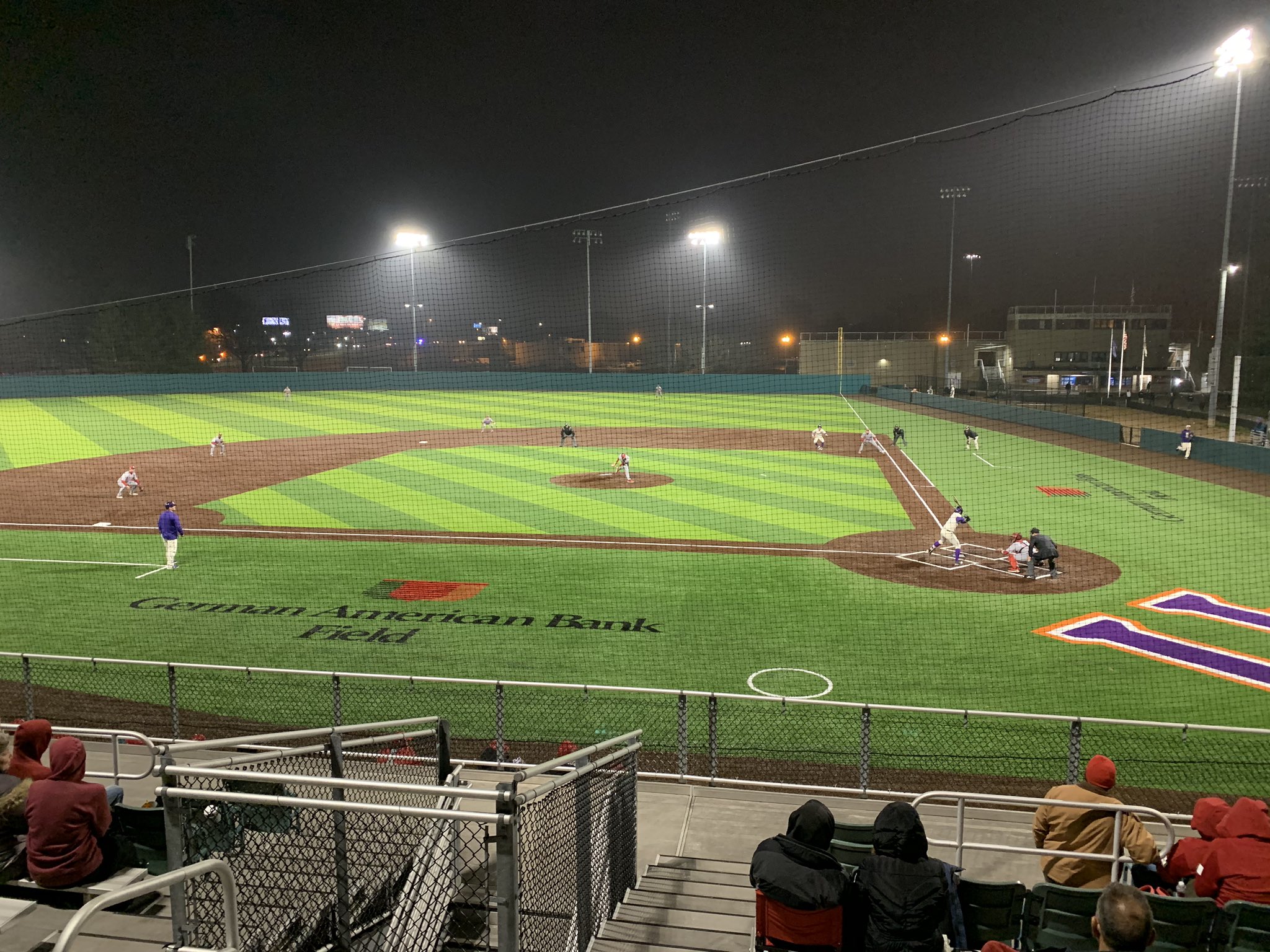 It did appear the Hoosiers had tied the game in the 8th inning when Jeremy Houston came around from second on an errant through from the Evansville shortstop trying to turn a double play. However, the home plate umpire deemed Drew Ashley's slide into second illegal and the run came off the board. Coach Mercer had the umps review it but it was still determined that Ashley jumped before sliding and that it interfered with the defensive play being made. Houston ended up being the 11th Hoosier left on base and the last scoring threat of the night.

With both starters out of this game by the fourth, a battle of the bullpens would have appeared to favor the Hoosiers, but not tonight.

Hoosier Baseball gets right back at it Wednesday afternoon at The Bart vs Cincinnati. David Platt gets the ball for the 4pm first pitch.
For updates on Hoosier Baseball you can follow iubase.com on Twitter @iubase17 , InstaGram @iubase or join the #iubase Facebook Fan Group.