by Carl James • @jovian34 • Mar 2
The Hoosiers made it interesting late but down UCONN 9-6 to sweep the doubleheader.
This is the Game 2 recap. See Josh Bennett's recap of Game 1 against Northeastern here.
The second game of the day in Conway, South Carolina, between the Hoosiers and UCONN Huskies got off to a rough start for the Hoosiers. Connecticut starter Joe Simeone faced the minimum the first time through the batting order. Tanner Gordon got touched up early for two runs in the first inning after he struggled to command his off-speed pitches.
Gordon eventually settled in, only giving up one more run on a solo shot in the bottom of the third, keeping the game close for the Hoosier bats. Speaking of the Hoosier bats, second time through the order the Hoosiers got to Simeone by Cole Barr walking with the bases loaded and Sam Crail hitting a sacrifice fly. Catcher Wyatt Cross ended Simeone's day by hitting a game tying lead-off home run to start the fifth inning.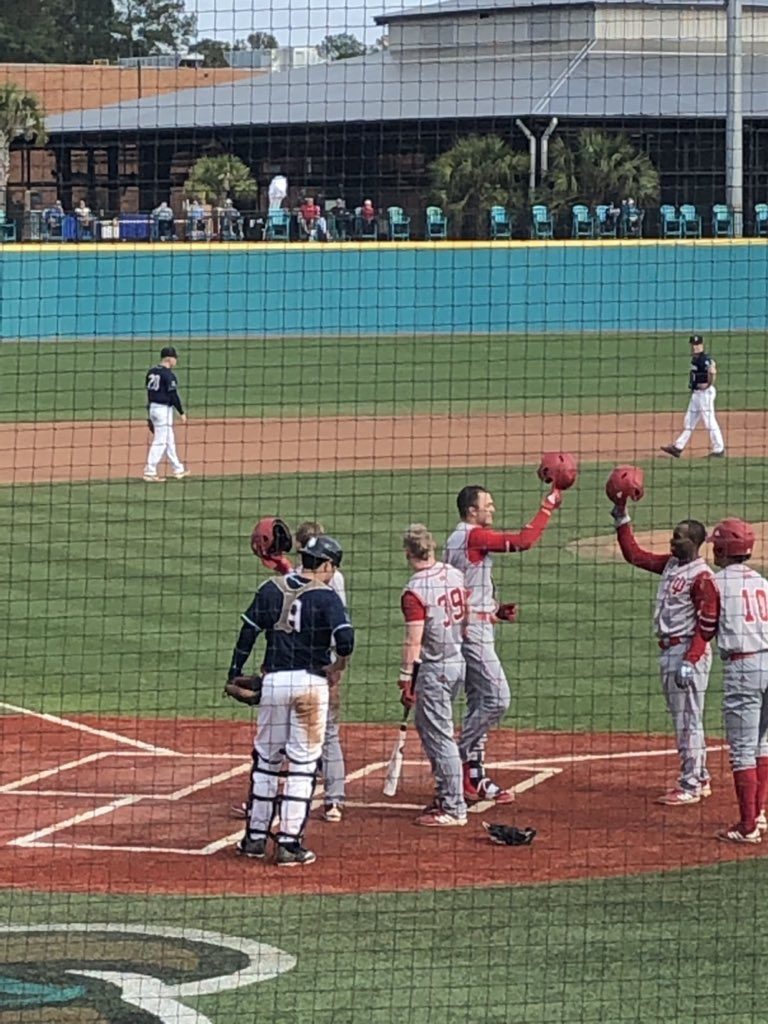 After that the Hoosiers jumped all over the Huskie bullpen. Indiana scored two more in the fifth to take the lead. Then Matt Gorski busted the game open in the sixth with a grand slam home run to give the Hoosiers a commanding 9-3 lead.
Grant Sloan provided two solid innings of relief earning the win. He gave up only one unearned run in two innings of work on two hits and one strikeout. Cal Krueger pitched a shut-out 7th inning giving up just a walk.
Cam Beauchamp came in to start the 8th trying to hold a five run lead. Beauchamp walked the first batter and hit the second, forcing Jeff Mercer to go to Matt Lloyd earlier than he likely planned to. Lloyd gave up a walk of his own, but escaped the inning without letting any runs score.
Lloyd stayed on to pitch the ninth inning and gave up a pair of unearned runs that brought the tying run to the plate but he got the final out to clinch the Hoosier victory.
The Hoosiers got a multi-hit game from Gorski, Drew Ashley, and Jeremy Houston. This brings Gorski and Ashley over the .300 mark for the season. This is a sign that things are trending the right way for Indiana's offense.
An area of concern in this game was the Hoosier's five defensive errors. Two of those errors came from players who made up for them with other great defensive plays in Houston and Cross. However, given that errors may have already cost the Hoosiers games this season, its an area of Indiana's game that clearly needs to be addressed.
The victory is Indiana's 4th straight and brings their record to 6-4 on the young season. The Hoosiers have one more game on the weekend, Sunday at 12 noon against the host #20 Coastal Carolina.