By Chris Feeny • @iubase17 • June 29
photo design credit • @AUPPL
We started with 64 teams a month ago and it all came down to the last game of the Championship Series to decide our IUBASE.com Bracket Challenge winner.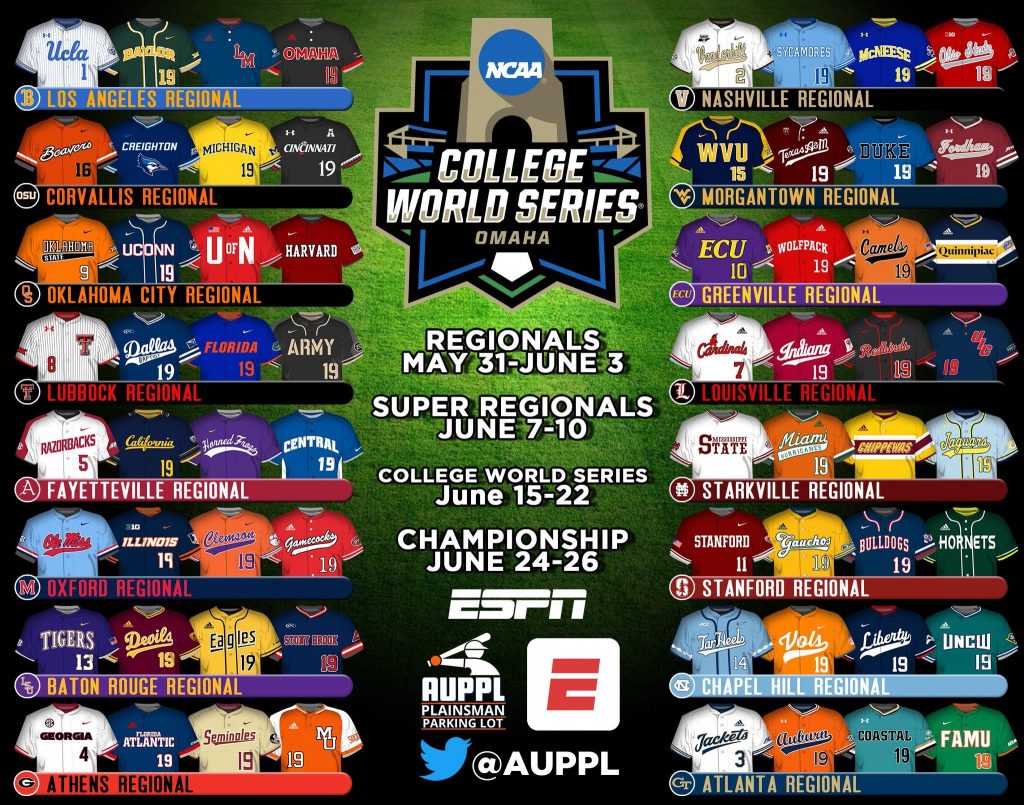 Some guy name Balk ! was last year's champion but he couldn't even crack the Top Ten this year. This year our Bracket Challenge Champion is David Blackwell. Congrats David, your Hoosier Baseball Hat is on it's way.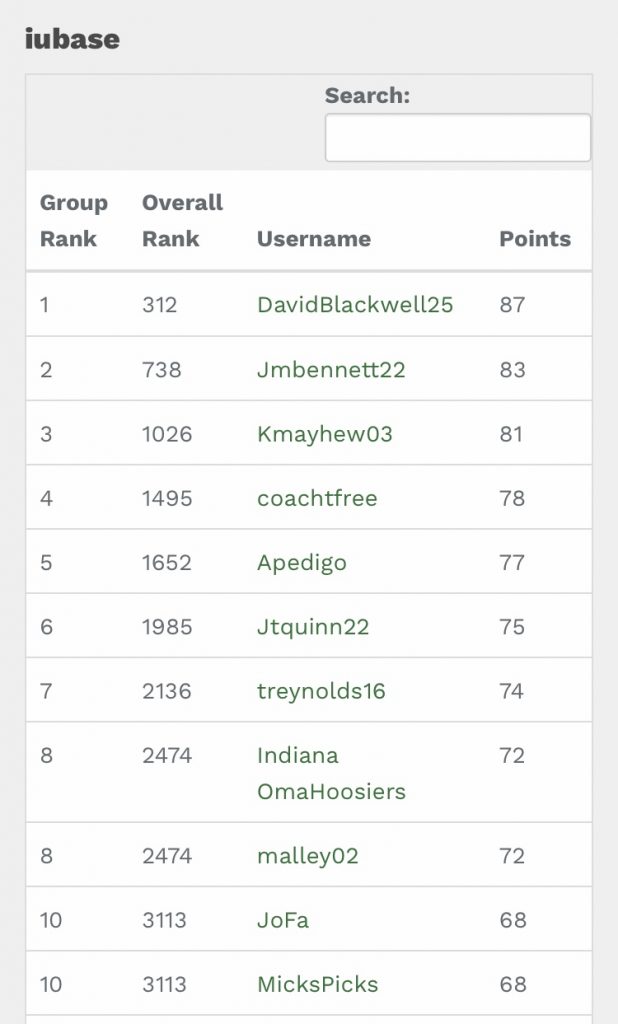 Honorable mention goes out to Apedigo. If Michigan had won she would've tied David and two hats would've been awarded. Plus, she had Michigan in the Championship Series. Next year we will run it back again and see if David can do a better job of repeating then that guy Balk! did.
Here's a look at every jersey from the teams that have won it all since 1975. You can follow @AUPPL on Twitter, he does great design work and schedule/time details for College Baseball.