Maryland's Nick Dean dominated IU hitting for much of his outing leading to a 13-2 Maryland victory
By Carl James @jovian34 April 29th, 2023
Indiana has an unusual pitching plan for a successful NCAA Division I program. While many pitchers on Indiana's staff have been effective, only one has been so consistently as a deep out traditional starter. Most programs have two or three and throw their best out on Friday of a three game Friday, Saturday, Sunday series. Maryland is traditional in this regard, with three such starting pitchers.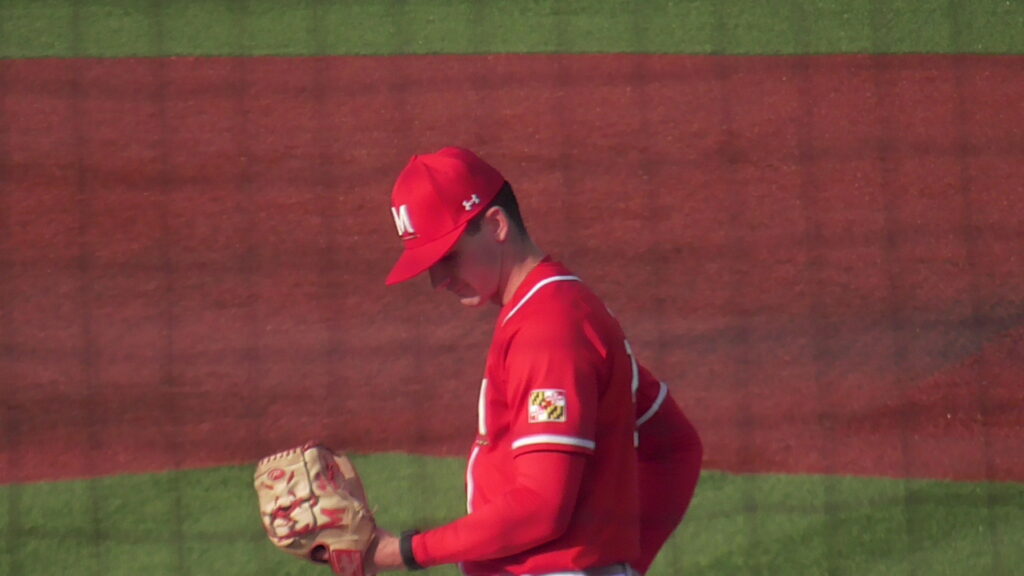 That's not to say Maryland is playing this series exactly by the book. After sitting out last week with forearm soreness, Saturday starter Nick Dean moved to Friday. Having pitched the most innings so far, staff ace Jason Savacool has been moved to Sunday. This allows for both pitchers to work against Indiana on extended rest. Both pitched against Indiana hitters in May on 2022. Both pitched well, but Dean was more effective against Indiana. Freshman lefty Kyle McCoy is being slotted for today (Saturday). When you look at advanced statistics, none of these three stand out over each other. Maryland has three good pitchers who they want to get deep into games and allow their elite offense an opportunity to win games.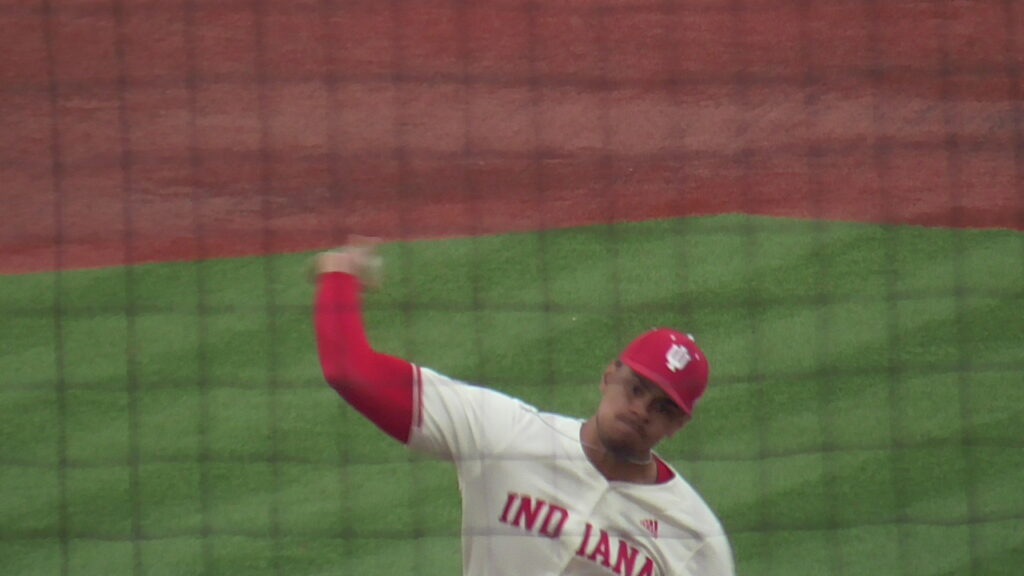 Indiana elected, as it has many times, to open with junior juco transfer Seti Manase. Manase is often great opening one time through the order. Maryland was ready for Manase out of the gate with Matt Shaw and Nick Lorusso going back-to-back with line shot homers to open the game with just one out. A double, a wild pitch, and a poor throw on the double play attempt at home allowed a third run to score. Manase ended his own inning with a strikeout, but as order was already set to turn over, head coach Jeff Mercer and pitching coach Dustin Glant elected to go with Freshman Brayden Risedorph for the second inning.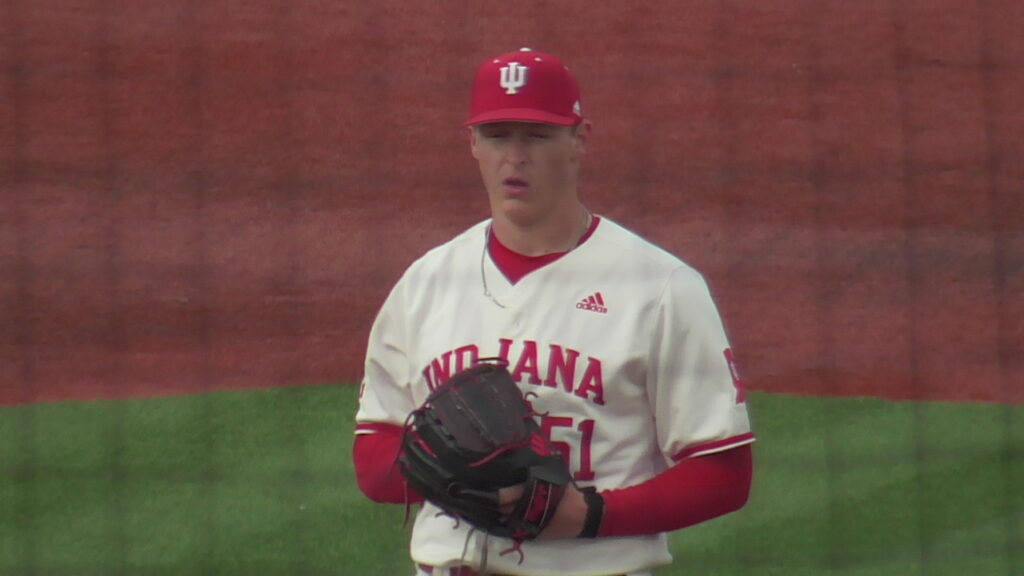 Risedorph allowed only a walk in the next three innings, and Indiana finally cut into the lead with a solo homer by Carter Mathison in the bottom of the fourth inning. What Indiana didn't do was capitalize on a great situation in their half of the second inning. When Mathison and Josh Pyne both got on base with no outs, Tyler Cerny and Hunter Jessee struck out. Peter Serruto made good contact, but hit it right at an infielder. Before the series Mercer said, "We need to get to the 8-hole. Whoever that's going to be needs to give us more."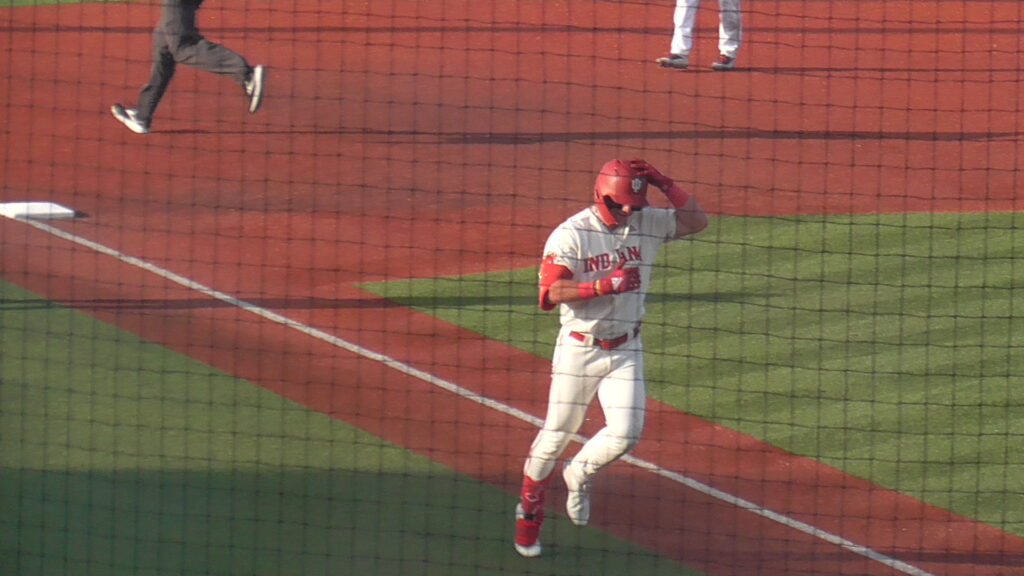 Down by two into the top of the fifth, Risedorph went back out. A lead off walk to Luke Shliger set the table, and although Maryland didn't make great contact, they still managed three hits and two runs. On why he stuck with Risedorph, Mercer said, "Probably he's the best you've got once you have two guys on to get the double play and he gets two strikes and a guy drops a single into right and now you are going to the 'pen with the bases loaded and [one] out." All said and done, Maryland plated seven runs and the game was effectively decided.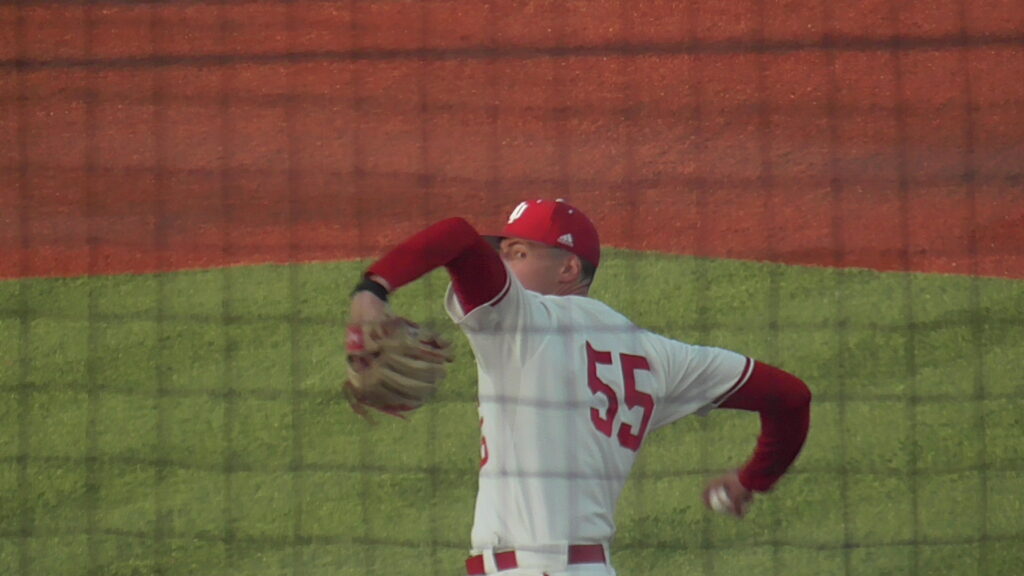 From there on Indiana needed pitchers who have talent, but have had struggles lately, to get outs and get the series to Saturday with trusted arms intact. "I though Wes was really good. Wes was working with what off-speed pitch he can use to compliment his fastball." Burton got seven straight outs before losing command in the 7th leading to one run. "He ran out of gas," which is something you see in a game that has gotten out of hand. It also gave Glant and Mercer an opportunity to see how far they could push Burton.
While not what Indiana wanted to do, the Hoosiers have been in the spot before – the last three conference series Indiana has been down 0-1 and come back to win the series. Indiana's ace, Luke Sinnard, will face off against McCoy at 12 noon today (Saturday). The 13-2 loss brought Maryland into a tie for the Big Ten (B1G) lead. The winner of Saturday's game will be in sole possession of first place.