A Long Time Coming

by Chris Feeny •

@iubase17

• March 13th, 2021
Connor Manous hears the cheers from the crowd for possibly the last time this season as he closes out the ninth 1,2,3. Hoosiers win 6-2. David Platt with the win. Next game Friday 4pm vs Memphis. #iubase ⚪️🔴⚾️

— iubase.com (@iubase17) March 11, 2020
Two days later Memphis was supposed to show up. Instead, 366 days later Penn State did. And following yesterday's positive COVID-19 result for Coach Mercer, batting practice was cancelled and we added a 367th day.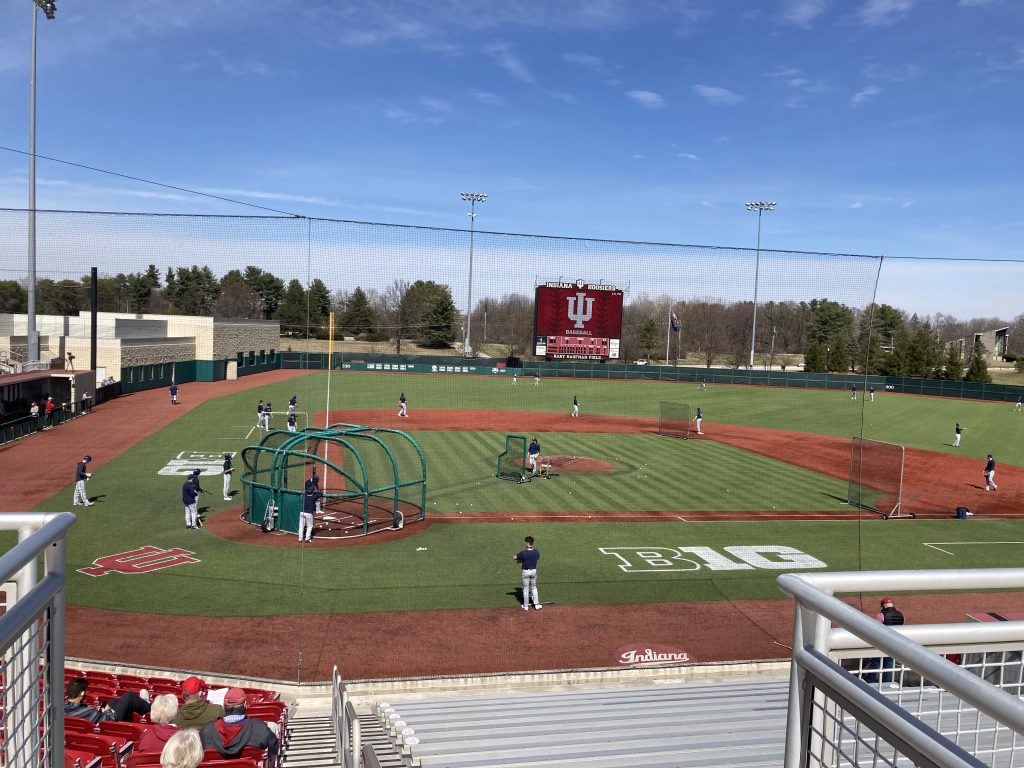 In part to the arms of Tommy Sommer and Nate Stahl and in part to the bats of Murrison, Toetz, and Houston. After 367 days, we finally heard that win song at The Bart.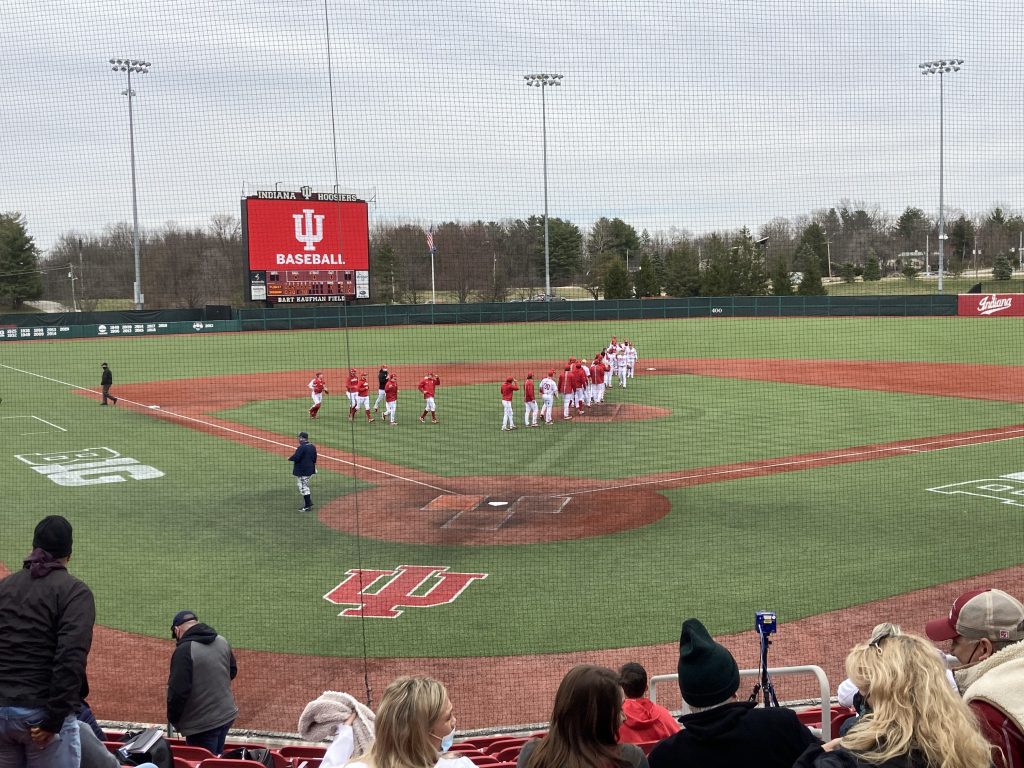 It was only scheduled for 7 innings so getting out in front early I'm sure was on the mind of Coach Parker and the Hoosiers. Thanks to an unexpectedly wild Penn State starter and some clutch long AB's it was 3-0 Hoosiers after 2.
Tommy Sommer came out strong and effective with two quick zeros but did give up 2 runs during his 4+ inning outing. After that Nate Stahl never gave Penn State a chance to breathe. He stranded them loaded in the 5th and the 6th and 7th were shutout inning as well. He showed a great mix of that heater and filthy breaking stuff to earn him the save.
The Hoosier offense kept adding on runs whether it was manufacturing them with bunts and RBI groundouts or keeping a good eye at the plate.
The Hoosiers took Game 1 at The Bart and of this series 7-2. Next game starts at 4pm ET with McCade Brown starting a 9 inning game.