How has NCAA Legislation

impacted 2021 Indiana Baseball

in the wake of COVID-19 ?
by Carl James •@jovian34 • July 18, 2020
BLOOMINGTON, IN – Over the past few months the picture of what the 2021 Hoosier Baseball roster might look like has gradually come into focus. The overarching theme is that for the bulk of college baseball, there will be an unprecedented depth of talent. The dual factors of extended eligibility along with a vastly shortened MLB Draft are going to expand the quantity of great experience and experienced pro level talent, while still bringing in a full freshman class.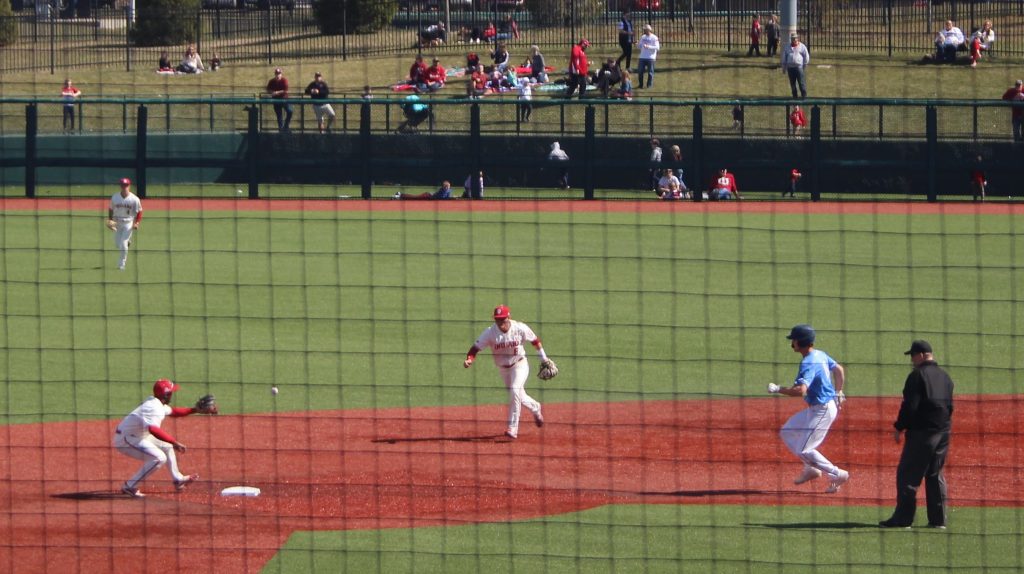 Eligibility
The NCAA has provided spring sport athletes with an additional year of eligibility. The result is that the class designation for student-athletes listed on the team roster for the players that return will not change for 2021. If a player was a Sophomore in 2020, he will be a Sophomore in terms of athletic eligibility in 2021. In addition, seniors can get the same scholarship level they were allocated in 2020 and it will not count against the team's cap of 11.7.
Hoosiers for life.

Congratulations to our four #IUBase graduates!#IUBGrad20 pic.twitter.com/sxnUxS5CUU

— Indiana Baseball (@IndianaBase) May 9, 2020
Most notably seniors in 2020 have the option to return to school and play another year. Two Hoosier seniors have made the choice not to return. Senior right-handed relief pitcher Cal Krueger told iubase.com's Stephan Walker, "I've already decided I'm not coming back to IU." The program announced in May that Krueger had graduated from IU with a degree in exercise science.
Cal Krueger interview with iubase.com's Stephan Walker:
Head Coach Jeff Mercer indicated to TheHoosier's Jordan Gould that fellow senior reliever Grant Sloan would also not be coming back. Sloan earned a business degree from IU in 2019 and played in 2020 as a graduate student.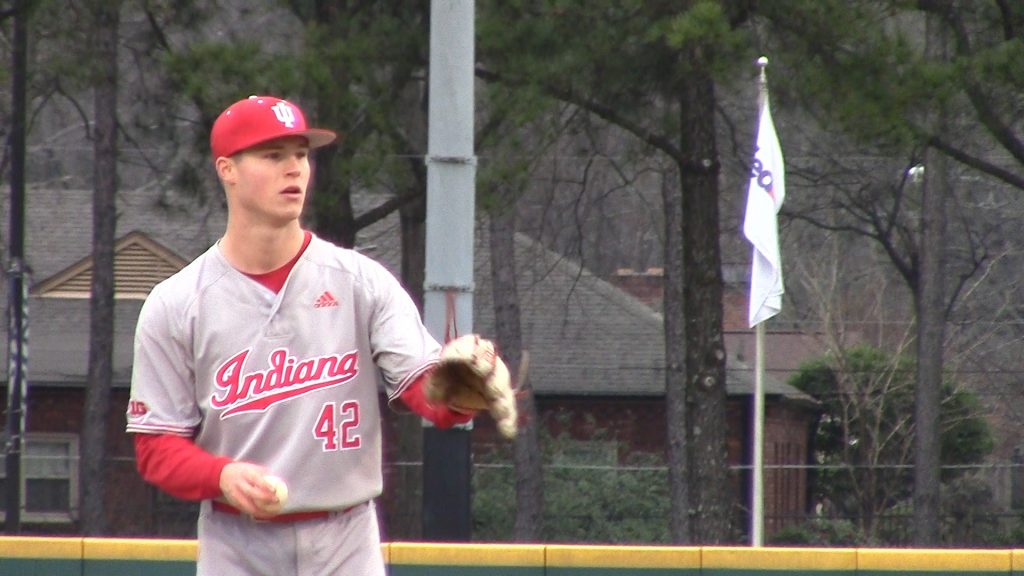 Gould reported that utility player Grant Macciocchi, catcher Collin Hopkins, shortstop Jeremy Houston, and left-handed pitcher Braden Scott would return. Big bat Jordan Fucci, who had been waiting to make a decision, has indeed decided to return to IU according to Coach Mercer who told iubase.com that, "we're obviously thrilled."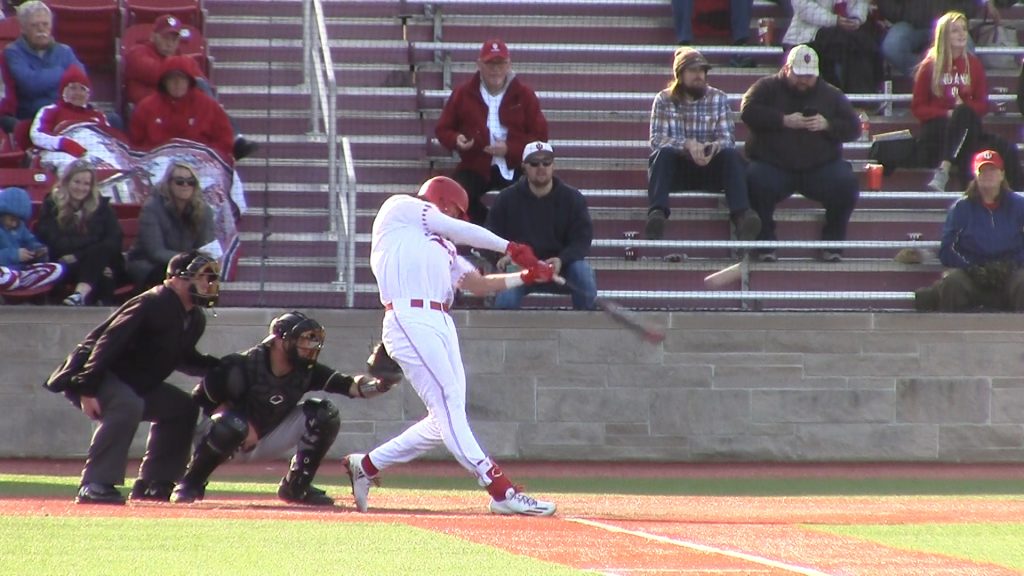 MLB Draft
As the 2020 season progressed through its first (and only) month, many of us assumed that the MLB Draft eligible slugging core of the Hoosier Baseball team would hear their names called and likely move on to the professional ranks. Juniors Elijah Dunham and Cole Barr were both drafted in IU's record setting 2019 MLB Draft class but elected to return to IU for one more year to improve their draft stock. Draft-eligible sophomore Grant Richardson was making a giant splash and was getting a lot of MLB scout attention in March. Senior transfer Jordan Fucci was breaking out with his bat as well.
The MLB Draft was reduced from the typical 40 rounds down to just 5. As a result, no Hoosiers heard their names called. An argument can be made that if Richardson, in particular, was able to play a whole season and have an opportunity to demonstrate that his first month was not an aberration, he would have warranted being included in the top 5 rounds. While not drafted, Dunham still signed a non-draft, free agent deal with the New York Yankees. With his inclusion in a College summer league and based on his recent interview with Talking Hoosier Baseball we are assuming that Cole Barr will be back in Cream & Crimson.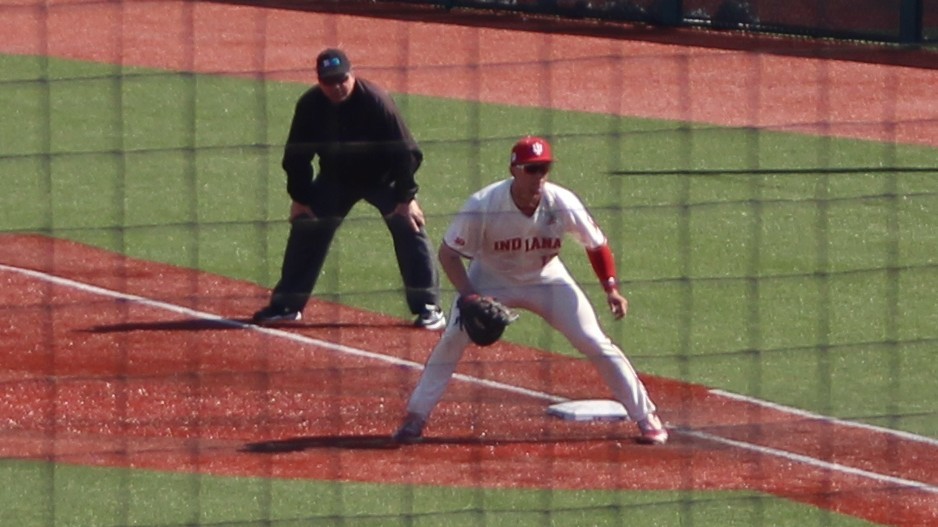 So this means the Hoosiers will have another year with at Richardson and Barr anchoring the middle of the lineup with the Fucci as well. All three are All-B1G caliber and potential All-Americans.
Transfers
The NCAA voted down a proposal to grant a waiver of a year of residence when a Division 1 baseball player transfers to another Division 1 program. Still there has been a lot of activity in the transfer portal. D1Baseball has reported three Indiana players are in the portal: catcher Hunter Combs along with pitchers AJ Hacker and Jo Wilkinson. Hacker has signed with NW Florida State. Freshman Catcher Brant Voth has gone the junior college route and will play for John A Logan Community College in 2021.
The Hoosiers will be adding first baseman/catcher Jake Southern from Jacksonville. Southern is coming as a graduate student and will be immediately eligible. The Hoosiers also picked up Craig Yoho from Houston. While it's believed he'll receive an immediate eligibility waiver, nothing has been stated officially, so his status for 2021 is yet unknown.

extremely excited to be a part of Hoosier nation! pic.twitter.com/1g1ypEMDhR

— Southern (@JacobSouthern19) April 25, 2020
Roster Size
Three changes have been made to NCAA Division I Baseball rules for 2021 only. The first of these is suspending the 35-man roster limit. Our estimate, based on publicly available information as of now, is that there are 46 players who will be in the program next season. This is not significantly different than in some years past, but now there is no longer a requirement to cut players before the start of the season. This will also likely be a smaller group than many major programs will have, keeping IU's player to coach ratio relatively smaller.

The other changes include expanding the number of players that can be on athletic scholarship from 27 to 32 and eliminating the minimum scholarship value of 25%. As IU rarely discusses how its scholarships are distributed for baseball, and that this change is for one year only, there is no way to know if this will have any impact on the Hoosiers. IU's Student Athlete Bill of Rights does say that, "Equivalency scholarship terms may be year to year."
Depth Chart
Based on publicly available information and our position projections this is our current projected depth chart.
Each player is listed only once, but keep in mind any position player could serve as DH, Grant Macciochi is expected to provide late inning relief on the mound, and there is no limitation we've seen on where Drew Ashley can play.
Color Key: On 2020 Roster, Incoming Freshman, Grad Transfer, Returning (but not on 2020 Roster)
Catcher – Collin Hopkins, Joe Reid, Jacob Southern, Matthew Lerner
1B – Jordan Fucci, Jake Skrine

2B – Cooper Trinkle, Grant Macciochi, Paul Toetz

3B – Cole Barr, Kip Fougerousse
SS – Jeremy Houston, Tank Espalin, Alex Logusch, Tyler Nelson
OF – Grant Richardson, Hunter Jesse, Drew Ashley, Ethan Vecrumba, Garrett Manous, Tyler Van Pelt, Sam Murrison, Tucker Schank, Brennan Rowe, Ryan Fischer, Morgan Colopy
SP – Gabe Bierman, Tommy Sommer, Braydon Tucker, McCade Bown
RH relief – Connor Manous, Nathan Stahl, Matt Litwicki, David Platt, Reese Sharp, Blayne Deaton, John Modugno, Alex Franklin, Casper Clark, Costa Sirounis, Brian Gaffney, Dylan Steele
LH relief – Braden Scott, Zach Behrmann, Jack Walker, Ty Bothwell