By Chris Feeny • @iubase17 • July 26
As many of you know, Sophomore Pitcher Gabe Bierman's father passed away during this past season. There is a Fundraising event coming up for the family. Many have asked about the details so I'm just passing them along here. Feel free to share them.
1

ST

ANNUAL DOUGIE BIERMAN JR. MEMORIAL GOLF SCRAMBLE
• FRIDAY, AUGUST 16TH – 7:30AM
• Valley View Golf Course Floyd Knobs, IN
• $500 Per Foursome ($125 per golfer)
• Bring your own team.
• 4 person best ball scramble
• 1st and 2nd Place Awards
Contact Shannon Bierman-Scott for more event details and for the several ways to sponsor the event.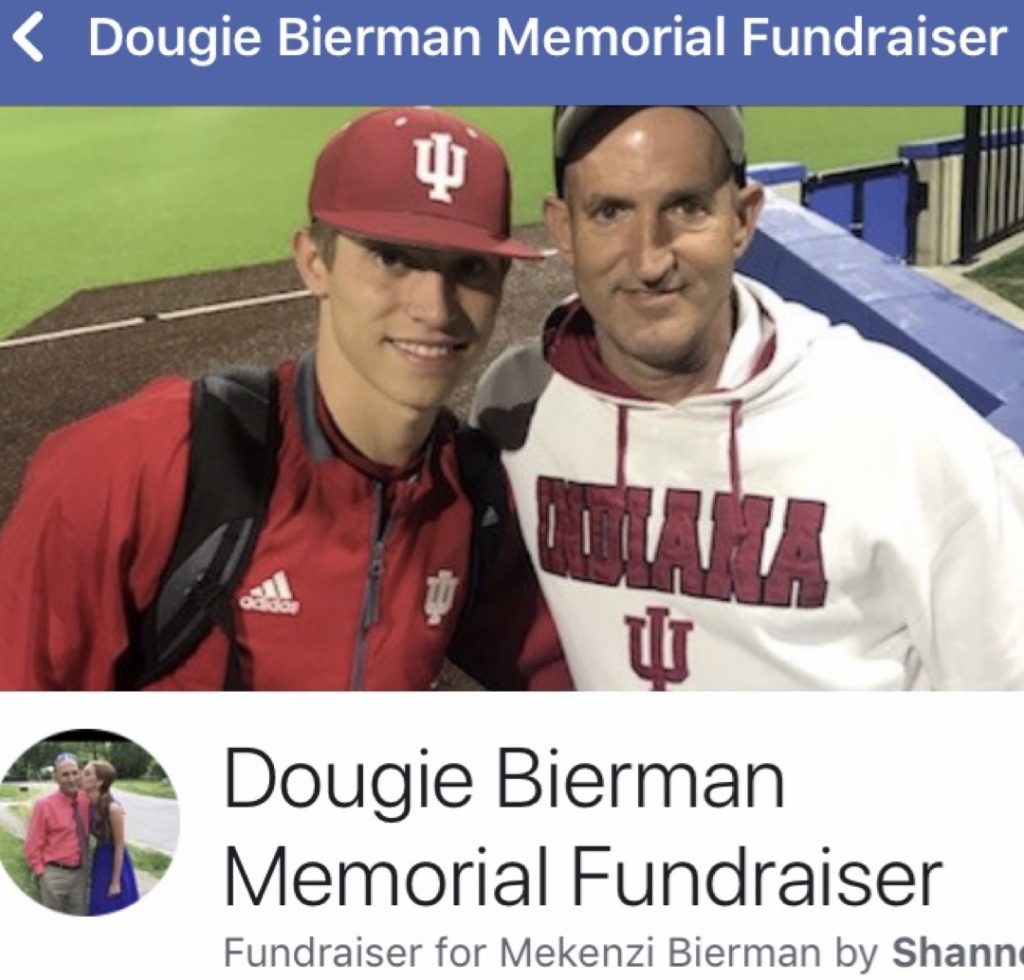 There is also a Facebook donation page link here if you would like to contribute but can not attend.