'Being overlooked was the best thing that ever happened to me. It made me work even harder.'
– #11 Logan Kaletha via MichiganCitySports.com
Well, I think he's gonna need to come up with some new motivation to work hard now.
Nobody is overlooking 18 total bases,10 runs scored, 8 hits, 4 walks, 2 doubles, 2 steals, a triple, a win T-shirt, a Lemo Hat Award, a lead off homer AND a walk off granny.
Plus, on a Hoosier Baseball team loaded with firepower, its hard to overlook being 1st in Runs, 2nd in hits, homers, and RBI's and third in batting average after 7 games.
Cmon, who is gonna overlook splits like .308/.471/.692 or 20 putouts in the outfield without an error and a couple of web gems in just your first 7 games of D1 ball.
It's OK , I'm sure he can find something new to motivate himself to work hard.
First impressions can be rough but apparently not for guys from The Region. Wow. What a start.
'I'm very excited to play under the lights at Bart Kaufman '
– #11 Logan Kaletha via MichiganCitySports.com
And I have a feeling there's quite a few people who are plenty excited to see you lead off and man center field at The Bart as well.
Just One week from today we'll be watching those intro videos on that new scoreboard and seeing those Adidas home game uniforms with our own eyes for the first time.
4pm Start Wednesday so not sure you'll get those lights Logan but Friday Night Lights At The Bart are real good to. You'll see.
Wear Em if you Got Em next Wednesday.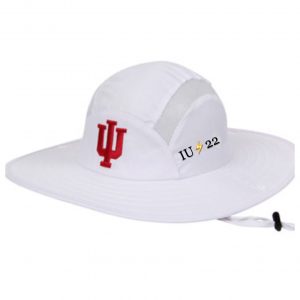 Or all weekend long why not ?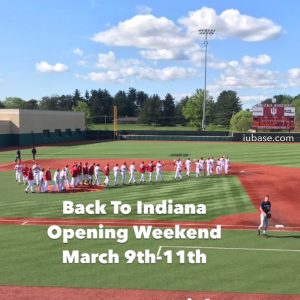 Hopefully we're hearing this a lot this year
You can read more of the interview Logan Kaletha did with michigancitysports.com here
https://michigancityathletics.com/2016/12/27/class-of-14-logan-kaletha-to-iu-baseball-in-17/
Go Hoosiers !
#IUBASE
— CF
FYI:
Stay connected with iubase.com throughout the season with the social media accounts
Twitter =
@iubase17
Facebook Group =
#IUBASE – Fan Group for Indiana Hoosiers Baseball
Instagram =
@iubase.com
Let's Go Hoosiers !