I guess Coach Lemonis knew what he was doing having Hoosier Baseball hit the field at The Bart a few weeks ago in 38 degree weather. They haven't been able to practice outside since. Whether it's been rain, wind chill temps in single digits or the two snow storms, the guys haven't been able to hit the field at The Bart in awhile.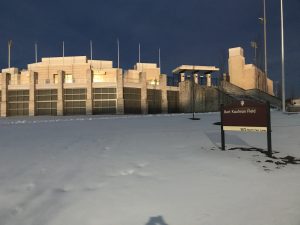 This week has been no different. More indoor practices at Mellencamp Pavillion. Just par for the course for a 'Northern School' in the world of College Baseball.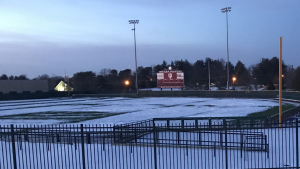 Hoosier Baseball picked up another Preseason National Ranking last week from D1 Baseball.com. #23 from D1 to go along with #17 from Perfect Game. In both rankings , Hoosier Baseball was not only the lone B1G Ten representative but also the only team that would be considered a Northern School.
Practicing indoors is just not the same but when it's the only choice it has to be good enough. Expectations are high for this year's Hoosier Baseball Team and the Baseball At The Beach event at Myrtle Beach is just 4 weeks away. Three out of four of those games are expected to have season long RPI implications. It would be very beneficial to the resume to come out of the gates strong.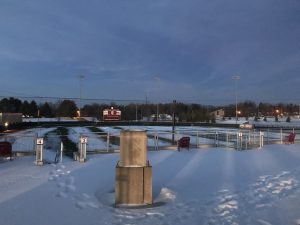 Hopefully the Bloomington weather can get the guys back to The Bart for a nice stretch before they head to the beach.
#IUBASE