By Chris Feeny • @iubase17
7.12.20

The Hoosier Baseball pitching staff is spread out across the country for Summer Ball and seem to be getting noticed nationally every night. Coach Parker is going to have plenty of tough decisions of when and who to hand the ball to in 2021. Not a bad problem to have.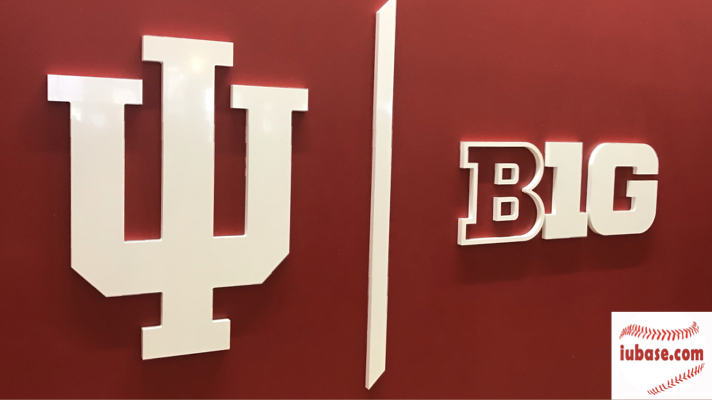 • The Normal Cornbelters have McCade Brown, Gabe Bierman and David Platt on their pitching staff.
https://twitter.com/dseifertd1pbr/status/1281761314394836994?s=21
Bierman replaced by fellow Hoosier 2022 David Platt. Shoulder tilt righty with a heater up to 94. Off speed is a work in progress, but I like the arm strength and aggressiveness https://t.co/8rf4Pe9XBw pic.twitter.com/ed4NPVJElX

— David Seifert (@DSeifertD1PBR) July 13, 2020
• The Macon Bacon staff includes Matt Litwicki and Connor Manous.
Tonight I'm in Macon for more @CPLBaseball action. @GoMaconBacon RHP Matt Litwicki of @IndianaBase gets himself on the Summer #HeatSheet by bumping 96 mph, sitting at 91-94 through 2 innings with a high-spin 79-82 mph slider up to 2600 rpm. Attn: @DSeifertD1PBR. pic.twitter.com/4VVjlq7Vd6

— Aaron Fitt (@aaronfitt) July 8, 2020
Another @IndianaBase RHP making a strong impression for @GoMaconBacon: Connor Manous fans the side. Attacks zone at 89-91 T92 from high slot with very good carry through zone (up to 2434 rpm on FB), with a hard, sharp spike curveball at 78-81. Uptempo delivery, uncomfortable AB. pic.twitter.com/xYz2BP0Am9

— Aaron Fitt (@aaronfitt) July 9, 2020

• The Grand Park Summer League in Westfield, IN includes Zach Behrmann and Casper Clark.
https://twitter.com/d1baseball/status/1279491427823685634?s=21
LHP @ZBehrmann23 from @IndianaBase raised some eyebrows early in the Grand Park Summer League with his easy, downhill delivery.

His breaking ball showed promise with solid shape, tight spin (2400+ rpm) and 73-76 mph velo.

Learn more: https://t.co/mqWXiEaYfM pic.twitter.com/QkgFDFqSjP

— D1Baseball (@d1baseball) June 26, 2020
To check out the Hoosier Baseball Summer League updates we have just follow our Twitter Account @iubase17, our Instagram account @iubase or join the #iubase Facebook Fan Group.