A seven run fourth inning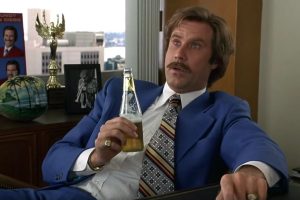 An Anchorman inning at the worst possible time
All with two outs.
Hard to believe.
But it happened and Hoosier Baseball faces elimination today vs Texas Southern. A win today means sweep a day night double header with a combination of Texas A&M and Texas on Sunday to force a Game 7 Monday night.
Not ideal. But it's been done before and will be done again. Let's just hope Hoosier Baseball is the next one to do it.
One game at a time.
Starting Today at 2:30 pm on ESPN3
Go Hoosiers !
#iubase
— CF
Here's some actual Hoosier Baseball postgame wrap ups
Indiana coach Chris Lemonis on the Aggies scoring 7 in the 4th and John Doxakis striking out 12 Hoosiers in 6 innings: pic.twitter.com/gH6awznYeW

— Brent Zwerneman (@BrentZwerneman) June 2, 2018
The Daily Hoosier
https://www.thedailyhoosier.com/indiana-baseball-loses-ncaa-opener-to-play-in-elimination-game-saturday/
24/7 Sports
https://247sports.com/college/indiana/Article/Texas-AM-pounds-Indiana-in-NCAA-opener-10-3-118709038
Indy Star
https://www.indystar.com/story/sports/college/indiana/2018/06/01/iu-baseball-loses-ncaa-tournament-because-one-big-inning/656703002/