By Max Heath • @max_heath • May 17
Indiana coasted to a 11-4 victory of RUTGERS with help from some record-breaking home runs and a strong performance from Tanner Gordon on the mound.
Matt Gorski started the Hoosiers' dominance with a solo shot to left center field. That was Indiana's 86th homer on the year, breaking the previous record of 85 homers for the most in a single season in Indiana baseball history.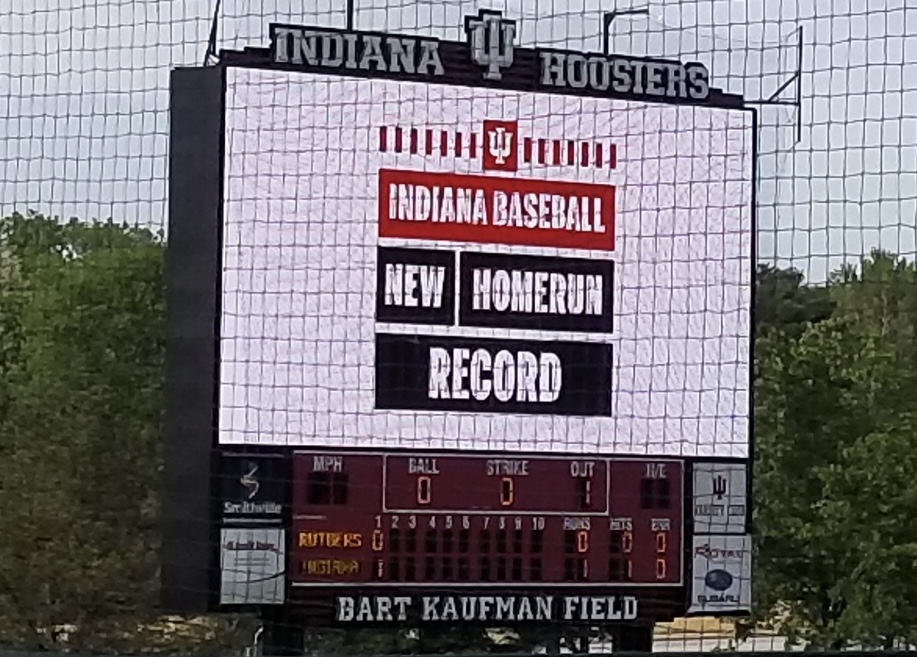 Justin Walker didn't add to the 86 but managed to follow the lone run in the first with an RBI-double in the second to put the Hoosiers ahead 2-0.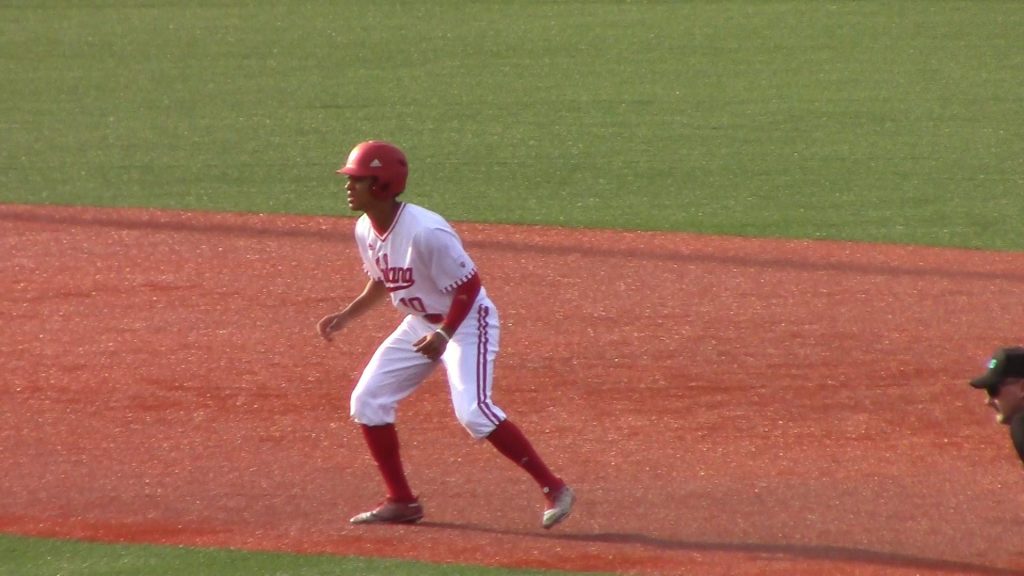 Tanner Gordon got an early lead and that's all he needed to cruise to a win. He threw seven innings of three-hit baseball, totaling six strikeouts and not allowing a single walk. His only mishap came in the third when Kevin Welsh hit a two-run shot to tie the game at 2-2.
It was all Hoosiers from there on out. After getting plunked in the second inning, Scotty Bradley went for revenge with a three-run shot in the bottom of the third to regain the lead for Indiana at 5-2. Just two hitters later, Grant Richardson followed in the footsteps of the Junior from New Jersey with a solo-shot to make it 6-2.
RUTGERS made a pitching change and that didn't quite stop the bleeding. None other than Scotty Bradley came back in the fifth for yet another homer. This time it was just a solo shot, but he still added some run support for Gordon, who was thriving with a 7-2 lead.
The sixth inning was when the wheels fell off for the Scarlet Knights. An RBI single for the red-hot Elijah Dunham, an RBI walk for Cole Barr, and a two-RBI single for Ryan Fineman made it an 11-2 ballgame and the Hoosiers were sitting pretty.
Austin Long replaced Gordon in the eighth and fell victim to a two-run shot from RUTGERS' Luke Bowerbank who made it an 11-4 ballgame. It was too little, too late at that point. Matt Litwicki threw a scoreless 9th and put destiny in its own hands with a chance to clinch the Big Ten regular season title tomorrow in the series finale.