The results were bad, but there were positives to take away from the 0-3 weekend in Piscataway

by Carl James •

@jovian34

• April 19, 2022
There is no question this is a tough year to be a fan of Indiana University Baseball. 13-21 overall, 2-7 and tied for 10th in conference play. The Hoosiers are on the outside looking in at even qualifying for the B1G Tournament in May. Hoosier pitchers have a dismal team ERA of 7.14 compared to 3.17 for last season's team. This past weekend saw Indiana take a lead into the bottom of the eighth in all three games, and come up losers in all three games.
That all sounds awful, but there is cause to look on the bright side for the future of the program. For the past weekend start with something I mentioned above: Indiana took a lead into the bottom of the eighth in all three games on the road at the B1G leader. Yes… there have been some beat downs the Hoosiers have suffered this season (first two at Clemson, Stanford at Round Rock, Purdue opener), but it is a sign of growth that Indiana fought to the end with a chance to beat a very hot Scarlett Knight team on the road in every game.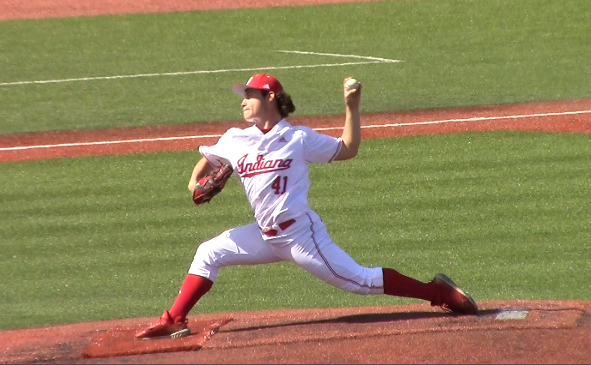 Looking into the details, it's the pitching over the weekend in particular that Indiana's coaching staff has to be happy about. John-Biagio Modugno and Ty Bothwell essentially combined for a 7-inning "start" on Friday. Two runs, both earned by solo homers off Bothwell, 5 hits, 4 walks. Modugno pitched four scoreless innings. Jack Perkins then had a 7-inning, 3 hit, 1 run performance on Saturday. They were able to hand the ball with only two innings to go to the Hoosiers most trusted relievers with a lead on both days.
Now things didn't go well in the eighth inning either of those games. Grant Holderfield gave up 3 unearned runs on Friday. The freshman lefty has been mostly very good so far this season with a couple of rough outings. These outings happen for all pitchers, but especially freshman who are put into high leverage situations. And again, these runs were unearned. On Saturday, Braydon Tucker didn't quite look like himself. He was pitching from behind the entire inning. He managed this first two at-bats for outs, but eventually the control issues came back to bite him, surrendering 3 earned runs on 3 hits and 2 walks. Neither of those outings are characteristic of those two, and while bad they were both able to finish those innings. I stress that, because when Indiana pitching has been really bad this year they've had to trot out arm after arm. In the end these guys got the offense back up with a chance to recover.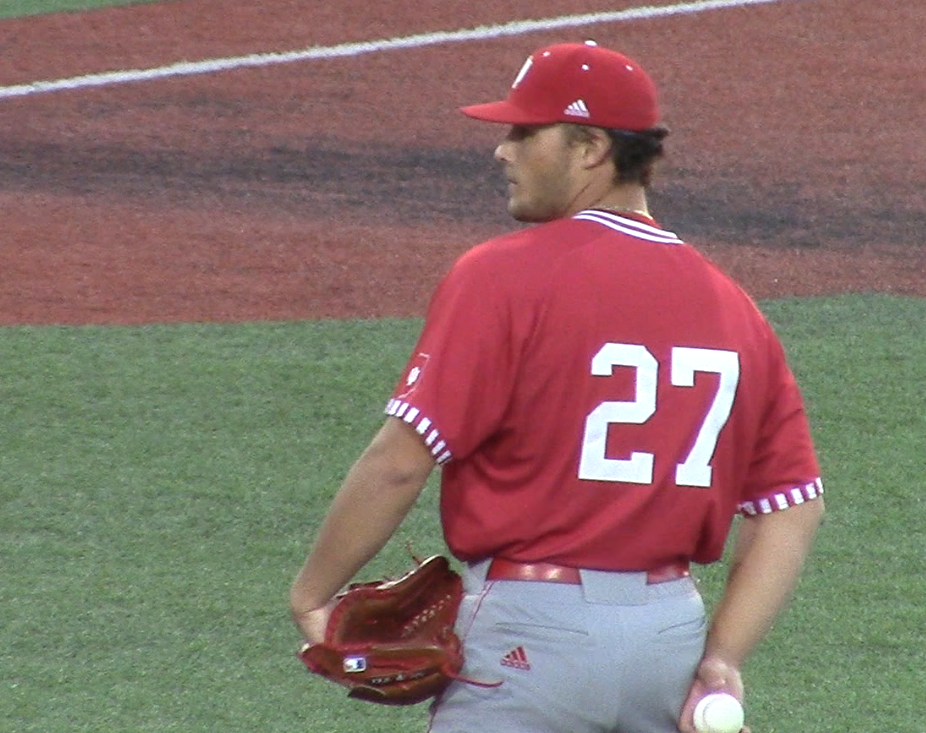 Sunday also had an encouraging story in pitching with the overall performance of righty reliever Reese Sharp. Yes – Bradley Brehmer got hit hard with 4.1 inning, 10 hit, 7 run outing. Brehmer has demonstrated mutliple times what he is capable of and he got beat on the day. Sharp however was excellent up until the very end. Sharp matched Brehmer with 4.1 innings and 87 pitches. Sharp gave up a total of three runs, all solo home runs. Sharp took the loss, but he only allowed 1 free pass in the outing and Rutgers had to swing the bat to beat him.
A few weeks ago Modugno, Bothwell, and Sharp were not even competitive in the brief outings they were being used in. They struggled to locate pitches, were walking batters, and looked lost out on the mound. Those three combined for 11.1 IP, 9 hits, 5 runs. All five runs were solo home runs. None of them allowed an existing base runner to score. Sharp gave up his at the tail end of an 87 pitch outing, far more extended than his usual use. They all kept throwing strikes and forced Rutgers to beat them with their bats.
That these three pitchers are all legitimately back in the mix is huge for Indiana. This gives the Hoosiers enough pitching to compete game in, game out. Are they going to dominate many games? Probably not very often. But there isn't a game on the schedule I would circle right now and say "count the Hoosiers out".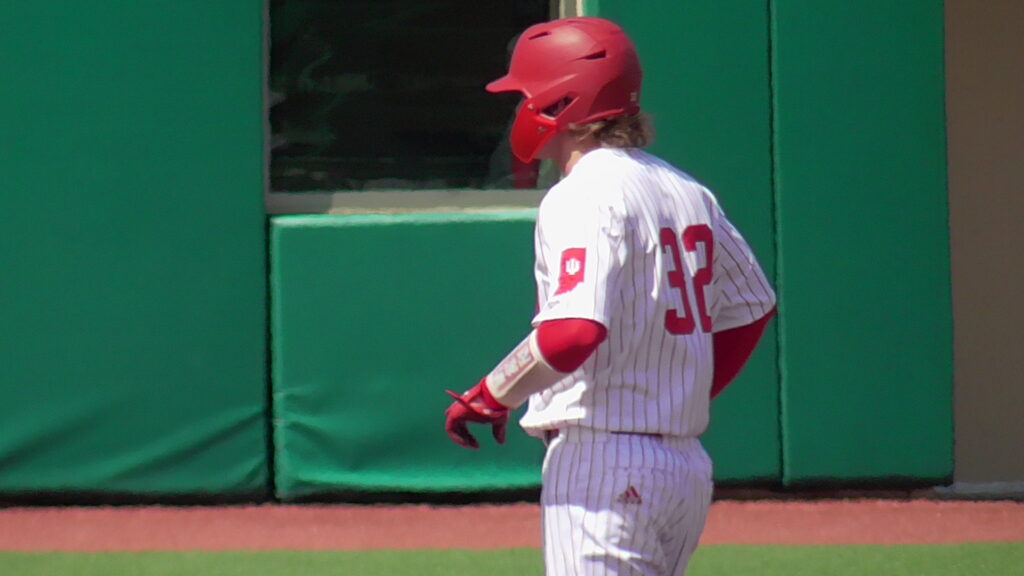 The Hoosiers have improved offensively from .256 to .271 in batting average and .754 to .833 in OPS year over year. This is with an almost complete change in position player personnel and a huge reliance on true freshman hitters. Yes, the position player defense has not been as good lately and contributed to the loss on Friday. This is a very young team and the fact that the defense was so good out of the gate was frankly unexpected. That they have regressed a bit probably shouldn't be.
As fans, we don't like losing. As baseball fans we must realize that losing is part of the game and part of the development of a team long term. We don't like the results now. Conversely, compared to three weeks ago, I am much more confident in the team's ability to compete in a nine day stretch where they will play seven games. I can't say for certain the Hoosiers will see a lot of wins in this stretch. I also can't rule that out.
Above all else, pitching is trending in the right direction. The position players are mostly doing their job, but have some opportunities. This development-focused coaching staff has a relatively young team they are making noticeable strides with. There is a lot of talent at Indiana. The future is bright. The foundation to build on is huge. The type of players that fit the mold of Jeff Mercer's vision are in the pipe lines. This coaching staff will go into the summer with a much better idea of what the needs for 2023 will be and find the right way: freshman, internal development, or transfer portal. They've had success with this so far in some areas, but just too many holes to fill too fast this year to put all of the pieces together.