5-12 Big East team with some impressive wins comes to the BART starting Thursday

by Carl James •

@jovian34

• March 17th, 2022
Xavier has been a streaky team on the young season. A brutal schedule of nothing but true road games had the Musketeers open with nine straight losses including sweeps at Alabama and Oregon State. All of their wins came in a 5-game stretch that included taking the series at USC Upstate, winning a midweek at South Carolina, and winning the opening game of the series at Coastal Carolina. Xavier is on a three game losing streak now as last night the Musketeers dropped a 10-inning midweek by a score of 2-1 to Wright State.
Xavier comes to Bart Kaufman Field in Bloomington for a four game series.
Thursday March 17th at 6pm
(Friday 3/18 tickets – $5 attendance if wearing green)

: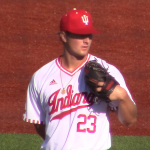 Saturday March 19th at 12pm
(FREE admission to the public)

:

Per IU Athletics:
Parking for the weekend will remain the same, with lots around Bart Kaufman Field remaining open for patrons to park. There will be no access to Lot 13 due to the NCAA Women's Basketball Tournament.
Sunday March 20th at 12pm
(one Sunday ticket good for both games)

: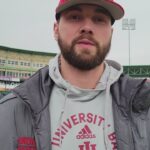 Sunday March 20th at approx. 3:30pm
(one Sunday ticket for both games)

: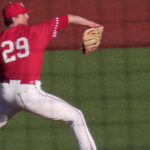 As a team Xavier is hitting .299 on the season with 21 home runs. Luke Franzoni is currently tied with Indiana's Matthew Ellis for 3rd in the nation with nine home runs on the season. Franzoni is also hitting .328. Andrew Walker Leads the Musketeer's everyday players with a .333 batting average.
On the mound the Musketeers have a 7.01 team ERA. They have better statistical performance from their bullpen pieces vs their starters overall. Jack Lynch (3.38 ERA and 9 Ks in 8.0 innings) and Bobby Jones (4.26 ERA and 9 Ks in 12.2 innings) have provided good work in relief so far this season.