It's definitely not the weekend that we had last week. No B1G Teams are playing ranked opponents but hopefully plenty of W's end up the conferences way by Sunday night.
As always, to keep up with the B1G scores this weekend, check out 10innings.com and follow them on twitter @TenInnings
https://twitter.com/teninnings/status/970293067373785090?s=21
Here are some other games with Hoosier Baseball significance to keep an eye on besides just what is taking place at the Bart all weekend.
Friday
7:30pm
San Diego vs Houston
7:30pm
South Alabama vs UL Lafayette
Saturday
3pm
South Alabama vs UL Lafayette
730pm
San Diego vs Houston
Sunday
2pm
South Alabama vs UL Lafayette
2pm
San Diego vs Houston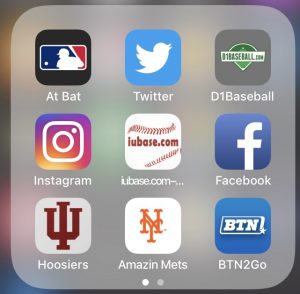 FYI:
Stay connected with iubase.com throughout the season with the social media accounts
Twitter =
@iubase17
Facebook Group =
#IUBASE – Fan Group for Indiana Hoosiers Baseball
Instagram =
@iubase.com
And follow Sports Talk w/ Tonsoni the host of the Talking Hoosier Baseball podcast on Twitter @SportsTons
Also Subscribe to his podcast on iTunes here
https://itunes.apple.com/us/podcast/sports-talk-with-tonsoni/id1273290439?mt=2
Let's Go Hoosiers !