By Chris Feeny • @ChrisF3105 • March 28
The 2020 Indiana High School Baseball season is still on hold due to COVET-19 but that didn't stop Prep Baseball Report Indiana from releasing their rankings of the Junior class from the Hoosier State.

With a Prep Baseball Report subscription, the entire Top 175 of the Indiana class can be viewed here. However, the Top Ten was released via Twitter and there are plenty of Future Hoosiers represented.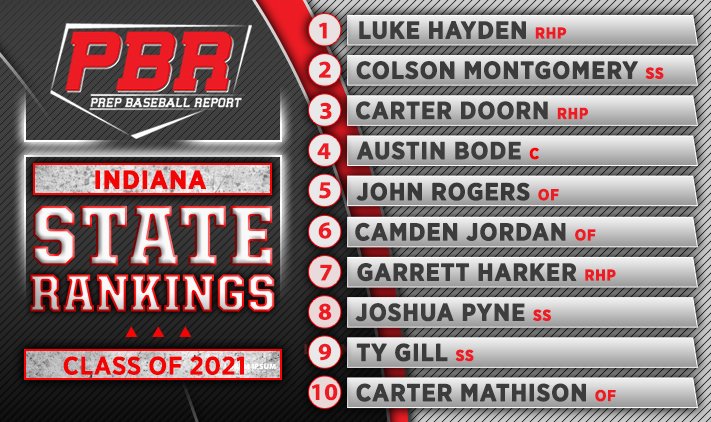 Luke Hayden
Edgewood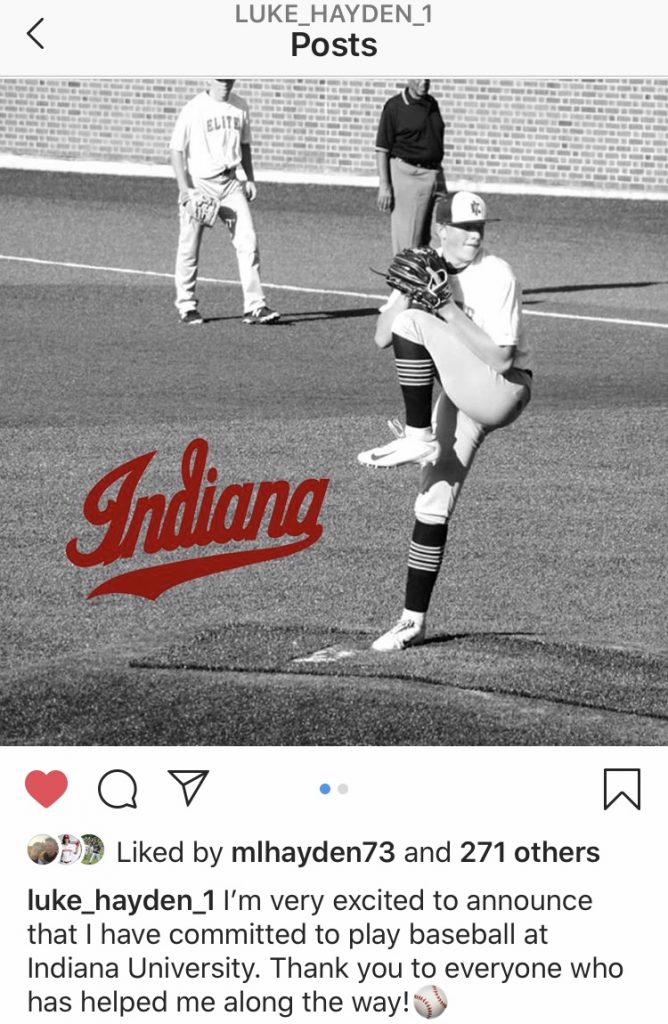 Colson Montgomery
Southridge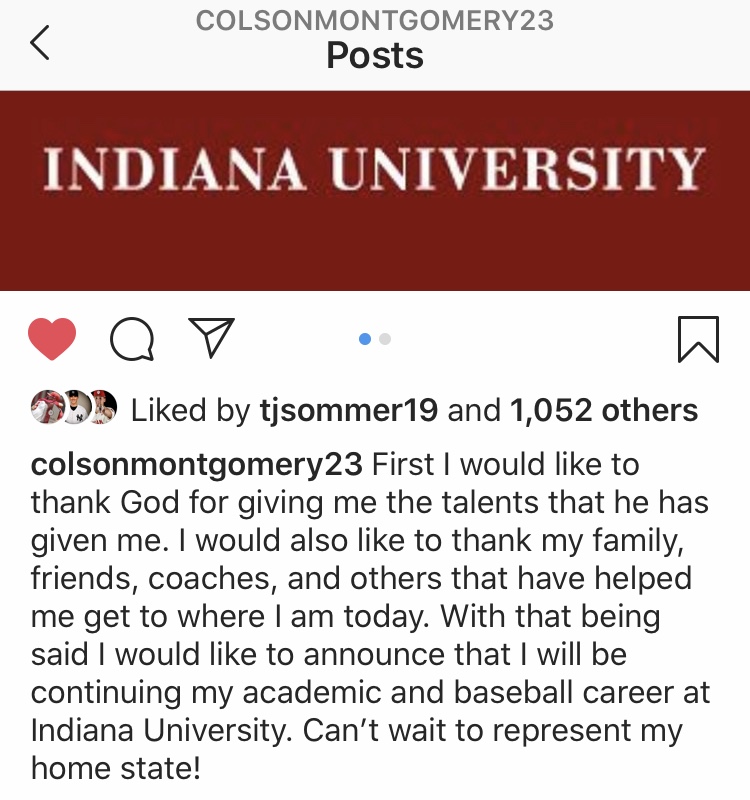 Josh Pyne
Linton

Carter Mathison

Homestead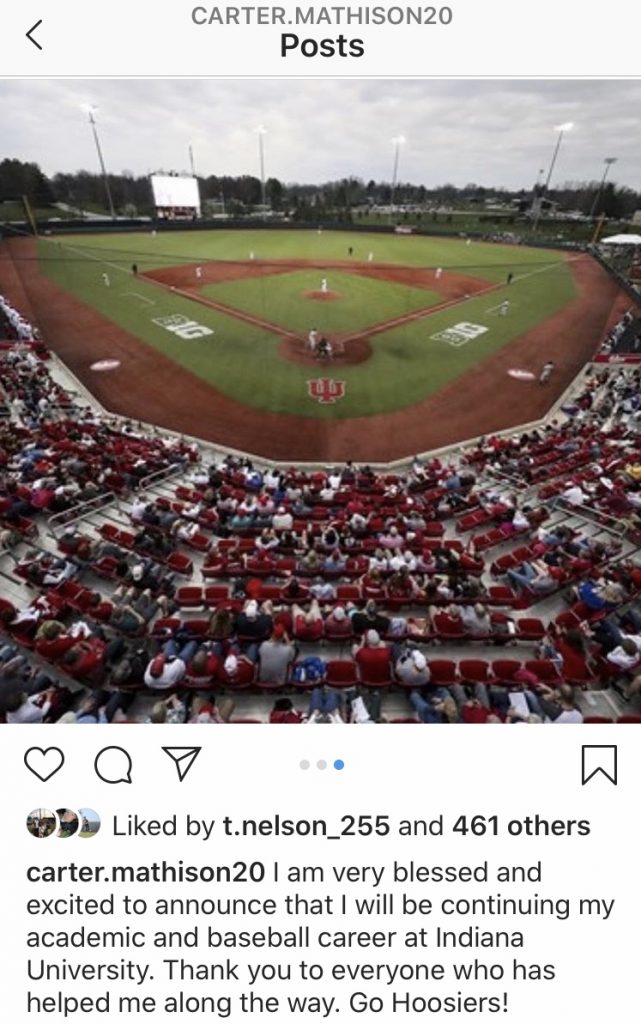 For updates on all Future Hoosiers you can use the Future Hoosiers tab in the menu bar, follow iubase.com on Twitter @iubase17 , or join the #iubase Facebook Fan Group.