The last time Hoosier Baseball wore the road uniforms they were winning a series in San Diego and literally running off of the field to catch a flight back to Bloomington.
It took me awhile but @jovian34 and @TheMopLady are right . Those are some good looking and undefeated Sunday Reds #iubase pic.twitter.com/AFOXANjiCe

— iubase.com (@iubase17) March 4, 2018
Apparently some even wore them on the flight.
When you have to head straight to the airport after the last out!#StillUndefeatedInTheReds#iubase pic.twitter.com/HFRfnDyt84

— Roger Rodeheaver (@BulldogBaseDOps) March 5, 2018
That Team of The North Road Trip finished up at 9-2. Now after going 6-2 At The Bart, the B1G road trips start up.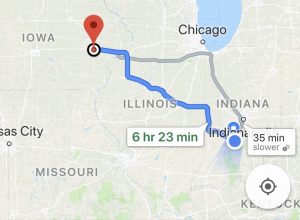 Hoosier Baseball heads 395 miles northwest for a series with The Hawkeyes. The last time many of us saw The University of Iowa Hawkeyes they were celebrating At The Bart
Iowa dog-piles in Bloomington. #B1GBaseball Tourney Champs. pic.twitter.com/j37lOEEPXJ

— Carl James (@jovian34) May 28, 2017
Some big pieces from that team are in MLB camps right now including Jake Adams and his 29 home runs. They do have another player expected to be drafted high in this year's draft and that is junior outfielder Robert Neustrom. D1 has him listed as the highest position player from the B1G expected to go in this year's draft .
To see who else is returning for Rick Heller's team in 2018 you can see some pitching, infielder and outfielder previews from blackheartgoldpants.com here
https://www.google.com/amp/s/www.blackheartgoldpants.com/platform/amp/2018/2/15/17013932/iowa-baseball-preview-the-pitchers
https://www.blackheartgoldpants.com/2018/2/15/17015396/iowa-baseball-preview-the-infield-tyler-cropley-mitchell-boe-matt-hoeg-chris-whelan-bhgp
https://www.blackheartgoldpants.com/2018/2/15/17015650/iowa-baseball-previews-the-outfield-neustrom-norman-hawkeyes-jenkins
This version of the Hawkeyes is currently 11-8 and just lost their first home game (4-1) to St Louis last night.
They made a late comeback but fell just short. Game Recap Here.
http://hawkeyesports.com/news/2018/3/20/baseball-iowas-late-rally-falls-short-against-saint-louis.aspx
Below is the current Iowa team stats as well
https://hawkeyesports.com/cumestats.aspx?path=baseball&year=2018
Our schedule for the weekend is a doubleheader scheduled for Friday at 1pm EST and 1 game Sunday at 2pm EST but weather looks like it could be an issue in Iowa City so it's all based on that.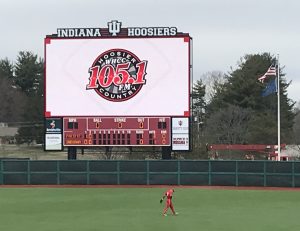 Greg Murray will be on the call and you can hear him here
http://mgmt.firststreaming.com/listen/iphoneredir.php?callsign=WHCC_FM
Bringing 2 W's back to Bloomington would be a great way to start the B1G Schedule. Sounds like it'll be our Pair of Aces (Stiever and Milto) followed by Cam Beauchamp to finish the series. I like our chances.
#iubase
— CF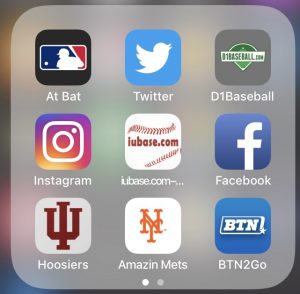 FYI:
Stay connected with iubase.com throughout the season with the social media accounts
Twitter =
@iubase17
Facebook Group =
#IUBASE – Fan Group for Indiana Hoosiers Baseball
Instagram =
@iubase.com
And follow Sports Talk w/ Tonsoni the host of the Talking Hoosier Baseball podcast on Twitter @SportsTons
Also Subscribe to his podcast on iTunes here
https://itunes.apple.com/us/podcast/sports-talk-with-tonsoni/id1273290439?mt=2
Let's Go Hoosiers !