by Chris Feeny • @iubase17 • Feb 2
'One of the first things that comes to mind was that this team belonged' – Walker Stadler
It's been just over five years since Hoosier Baseball swept Florida State in the Super Regional and became the first B1G Ten Team to make it to Omaha since 1984. Make no mistake about it, they absolutely belonged.
'We wanted to win the whole thing. We weren't there to just experience the atmosphere' – Walker Stadler
There really was no reason to believe any different. Hoosier Baseball had already won 47 games on the season. Including the two game sweep at Florida State. There was no reason Hoosier Baseball couldn't go to Omaha and win.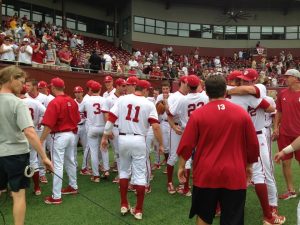 The Seminoles were the Number 7 National Seed and had just ripped through their Regional winning 3 straight with a combined score of 32-4. They had been 35-3 at home on the season but it was Hoosier Baseball who was celebrating in Tallahassee.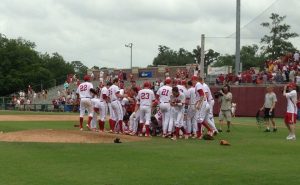 Success breeds confidence and that feeling of having this amazing season and sweeping the Seminoles in their building sent Hoosier Baseball back home with a purpose. To get ready to go to Omaha and win.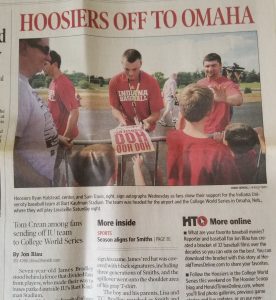 But first, the Hoosier Baseball fans had to give the guys a proper send off.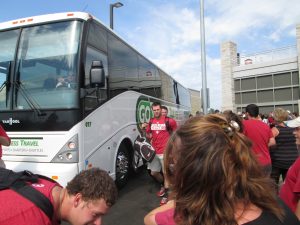 Fans lined up outside The Bart as the players and staff were heading on their buses for the airport.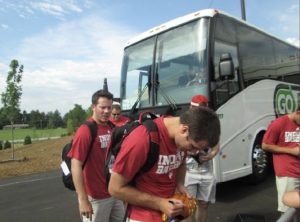 As always, the guys were great, signing autographs and taking pictures before heading to the airport.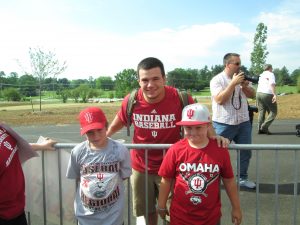 This was the most historic road trip in the history of Hoosier Baseball and they were sent off right.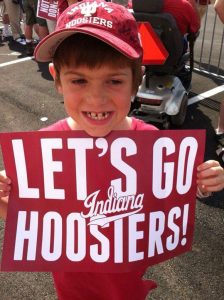 Wheels Down – Omaha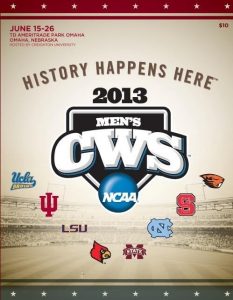 'I think the first memory that comes to mind is definitely Opening Ceremonies. Walking out on that field as a team is kind of the ultimate baseball dream at the collegiate level' – Will Nolden
'Best memory would have to be the Opening Ceremonies, walking in and seeing a full stadium even though it was about to storm, and with it being our first trip to Omaha we were a fan favorite' – Cameron Mendel
Hoosier Baseball was definitely the fan favorite. And plenty of Hoosier fans made the trip.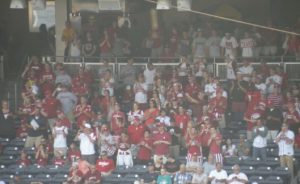 The original host of Talking Hoosier Baseball and longtime Hoosier Baseball fan, Brian Tonsoni, was one of them. 'I had bought tickets and hotel in Omaha for opening weekend before IU made it. It was bucket list and I had a school conference in Minneapolis later in that week so I booked Omaha like in April. Omaha is a great experience but it was better getting to wear the IU gear and talk to people. One of the best sports memories I have'
Brian was actually in the bleachers at Wrigley when he found out he could pack that IU gear for the trip West.
Indiana Alum Michael Felish also made the trip but his trip was as a fan and for work. Michael was a student reporter for IUSports.com and a broadcaster for BTN StudentU.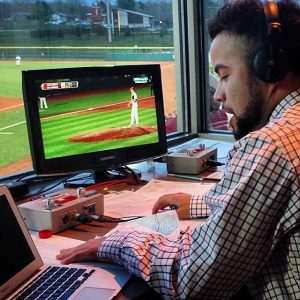 'What a ride the summer of 2013 was with Indiana baseball. It was the year before I tagged along with the team as their videographer, but I still followed them as a student media member. The buzz around IU baseball was through the roof. I was on a student budget at the time and stayed an hour away in Lincoln, Nebraska at the same fraternity I was in at IU to save money on hotel costs.'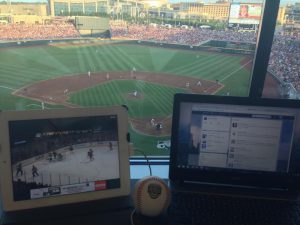 'That week or so I was in Nebraska I was so in awe of the college baseball presentation on the grandest stage. When I wasn't in the press box, I was a fan in the bleachers. There were so many players on that team who gave their all in every single game and collectively the Hoosiers gave Indiana fans memories to hold onto for a lifetime. '
Hoosier Baseball had prepared during the week to come to Omaha and win. Their Rival, Louisville, would be their first opportunity.
Joey Denato was the starter that night and a certain family from Bloomington was not going to miss it.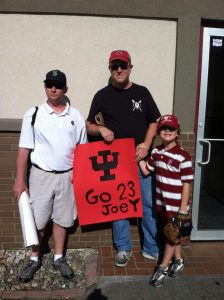 Dale, Shalom and their son Guy made the trip from Btown with their friend Bryan to watch Hoosier Baseball and their favorite player pitch in Omaha.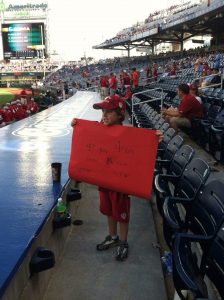 Dale remembers that 'It was totally hip and awesome. Guy fell asleep across the 3 of us (Dale, myself and Bryan) since he was so young. The size of the crowd was amazing. Watching Joey pitch was amazing.'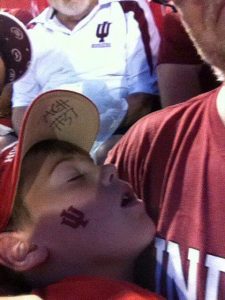 Guy might've crashed out but 'My favorite memory was when Joey signed a ball for me'.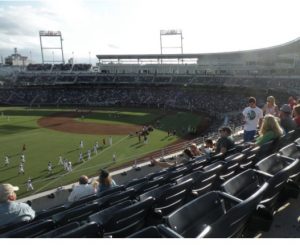 Bryan remembers 'The game was an event. Having attended at least 2 games a week at home that season, we really were hyped to see the ESPN cameras and signage, along with it being the Hoosiers' first CWS ever coming off their first BIGTEN conference championship since 1949. It was a big deal to us Hoosier faithful. '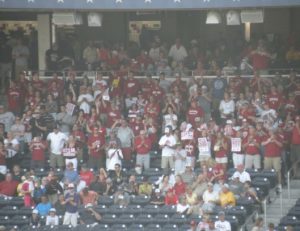 'Heading over to the Bart after work or on a weekend was just the way to live. This stadium is so much bigger than the Bart – it felt like the majors for sure. The weather was perfect. Once the sun was down it was a little too crisp for shorts. We saw the players' families grouped below us – it was nice to see a lot of IU support.'
Bryan has more photos from the trip you can see Here
Joey Denato was starting but the Hoosiers were in the road grays against Louisville. That meant Will Nolden would be the first Hoosier ever to take the field in Omaha.
' A second great memory that comes to mind was walking up to the plate to leadoff Game 1 against Louisville and there is a camera guy walking up to the plate with me all the way. I remember thinking "okay wow, we're here. Let's do this." '
And they did.
Donley and Basil drove in a run, Nolden hosed a guy at the plate and Joey was Joey.
Hoosier Baseball had come to Omaha and won.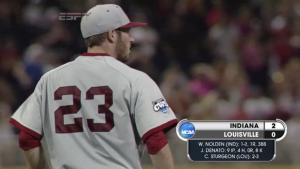 Game Wrap up with Box Score and Presser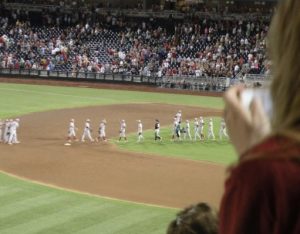 Game Wrap Up with Video Highlights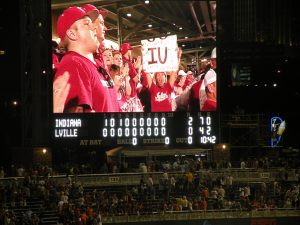 Obviously, Shalom was very glad they made the trip. 'It is a great family memory. Watching the game with my husband, son and best friend as Joey DeNato pitched a complete game against Louisville. It was perfect. Baseball brings people together and the friendliness of the residents of Omaha reinforced that. After the game Dale and I were taking turns holding Guy (sound asleep) waiting for a taxi. A couple in a minivan pulled over and offered us a ride back to our hotel. It was incredibly kind and made our trip even better'
The next two games in Omaha did not go Hoosier Baseball's way and I'm sure there was disappointment but as Micheal Felish points out 'The players in the locker room were so calm and collected after their final defeat. They built their own legacy. The CWS banner on the outfield wall at BKF symbolizes the hard work and dedication they put into the team.'
Stu Jackson who was a student at the time and now covers Hoosier Baseball for IndianaRivals.com also pointed out 'I don't think people truly understood the magnitude of that run and how talented that team was, at least I didn't, until seeing Kyle Schwarber get chosen fourth overall and Sam Travis 67th overall in the draft the following year. It was eye-opening as far as the amount of talent or the type of talent a program needed to reach Omaha.'
It was obviously a very special group. Not only for their performance on the field but for the foundation they built here. And, from the players I've spoken to, the group is still very close.
Christain Morris told me 'I just remember how much fun it was to show up every day. It wasn't a hassle to wake up at 6am for workouts or practice all evening long. It was just a pure pleasure to be around one another. We'd spend every second off the field together. The team and bonds built are irreplaceable and all of us still talk. We're still family and always will be! It was just truly a pleasure to be a part of that. And the fact we made it to Omaha just makes it so much sweeter! I just want to thank Skip for bringing that group of guys to Bloomington'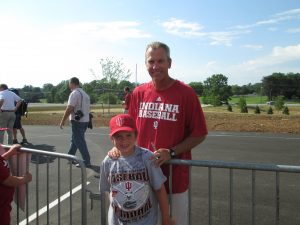 Tracy Smith, his staff, and this group built the foundation for Hoosier Baseball. Baseball is an event in Bloomington now (weather permitting). Coach Lemonis kept it rolling and in just 13 days the Coach Mercer Era gets started. Definitely looking forward to seeing what the future has in store for Hoosier Baseball.